Best-Rated Roofing Contractors Near Me
Please enter a valid zip code
MyHomeQuote puts you in touch with trusted roofing contractors in your area. Complete our short questionnaire to get clear-cut roofing quotes at no cost.
Roofing near me: Save the Hassle of Hiring Contractors with MyHomeQuote
It's common knowledge that the process of hiring a reliable roofing company looks like Dante's Nine Circles of Hell. You can waste weeks asking neighbors and relatives about local roofing contractors they've had experience with, checking reviews, and discussing your project details all over again. With MyHomeQuote, you can get onto comparing multiple quotes right away. Whether for installing gutters, repairing a leaky housetop, or replacing damaged shingles, we can connect you with the best roofers near you. Want us to hit the ground running? Fill in the form below, specifying the required roofing services near you, the timeline, and the neighborhood. As we are only looking for local contractors for you, state your property address or ZIP code.
GET ACCURATE ESTIMATE
Including price quotations from local pros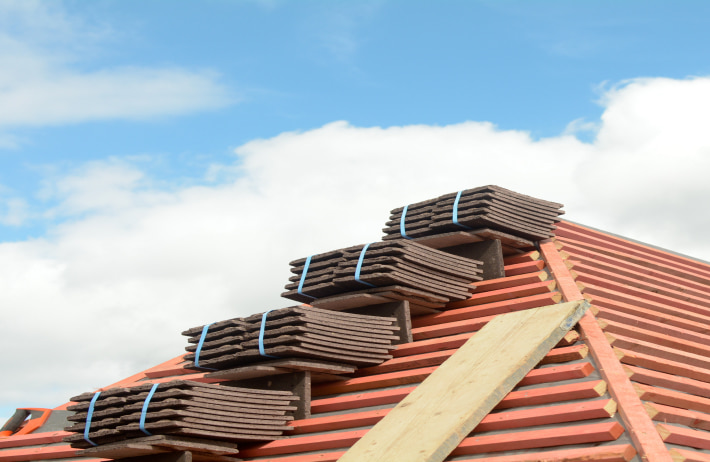 Streamline Your Roofing Project With MyHomeQuote

Step 1
Discover Top Local Roofers
Complete the form to book certified roofers in your county, ready to repair or replace your roof.

Step 2
Get Free Project Estimation
Calculate your roofing project by specifying your needs, preferences, and location.

Step 3
Get Custom Roofing Quotes
Get up to 4 offers from local roofing pros and pick the best bid based on your budget and expertise needs.
Transform Your Home with Expert Roofing Contractors

Locate Roofers for Free
Browse through local roofing professionals, acquire their rates, communicate, and book appointments without no cost upfront

Compare Roofing Quotes
Review proposals for your roofing project, assess bids, and examine contractor profiles and qualifications - all in real-time

Hire Vetted Roofers
Partner with top-rated professionals in the local market, renowned for their exceptional work and complaint-free reputation
12.000 +
homeowner requests processed daily
80.000 +
renovation projects performed annually
73%
homeowners get back to us for more quotes
3 out 5
contacts with contractors end up closing a deal
Here's what clients who found local roofers through MyHomeQuote say
roofing
Love the way this platform works
I'm writing to express my gratitude to the support managers who helped me find a professional roofing crew in Atlanta.
roofing
My roofing installation project was completed successfully
I hired roof installation guys through MyHomeQuote. No suggestions for the platform work. Will definitely use it again.
roofing
Prompt service, clear-cut quotes
I found handy roofing contractors in Charlotte's suburbs through this platform.
roofing
The work is done okay
I experienced no trouble booking contractor services. Fair pricing for the job provided.
roofing
It worked out well for me
It took them time to find good roofers for me. But I ended up hiring an expert roofing contractor in Omaha.
roofing
The more services like this, the better
I found a crew of skilled roofers here for less than an hour. They did a great job. I would recommend MyHomeQuote to friends.
Searching for Roofing Companies Near You: MyHomeQuote vs. Home Advice-Givers
According to statistics, 75% of homeowners try to find a roofing specialist for their repair or replacement project through referrals. But only 26% remain satisfied with their search results. How comes it? Firstly, the concept of quality can be defined differently by people. While the work done by a roofing contractor can meet your neighbor's expectations, you may feel disappointed.
MyHomeQuote is an entirely different story. We don't take someone's words for granted, even if they vouch for them. Our team checks all the roofers in your area to ensure you are dealing with licensed service providers. In other words, the likelihood of unprofessional behavior and attitude is minimal.
Vetted Local Roofing Companies: What Is the Bedrock of This Statement?
MyHomeQuote is designed to simplify and streamline locating knowledgeable contractors in all US states. We boast an extensive network of roofing professionals, ten times larger than most homeowners can reach through word of mouth and personal contacts.
Every roofing company near you that we connect you with has undergone deep background checks, including certification, insurance, and criminal records. Our team goes the extra mile to create detailed profiles of pros, outlining their services, experience, and areas of expertise. In other words, MyHomeQuote ensures all service providers are pre-screened to verify their state-level trade licensing.
When the time comes to locate a credible roofing contractor near you, we know who you need. All the previously gathered information allows us to make a reasonable decision.
Why Does MyHomeQuote Explore Reviews of Roofers Near You?
Proper licensing and insurance are must-haves for companies specializing in repairing and installing housetops. But you can't get a sense of the contractor's reputation or work ethic by only checking out their credentials. That's why MyHomeQuote's team devotes time to reading reviews of local roofing contractors in your area. By doing this, we can:
Gain insight into past work. Many customers go into detail describing their projects and interaction with specialists. Thus, we can get a clearer idea of the type of work the contractor has done before and whether they can make for a good fit for your roofing needs.
Learn about problem-solving skills. Not all projects are equal and go as planned. Reviews can shed light on how a contractor manages issues when they arise. This is a good illustration of their problem-solving skills and their ability to work under pressure.
Gauge reliability. When searching for a roofer near you, we want to ensure that you won't face any challenges down the road. Reviews let us get a clear idea of a contractor's reliability. For instance, we can discover whether they respect deadlines and have completed the work on time.
Assess value for money. Most homeowners are interested in hiring local roofers as this allows them to eliminate various stumbling blocks. If you live in a big city, there is a large pool of specialists to choose from. But not all of their rates will be competitive and reasonable. By exploring reviews, we can discover whether the customers were okay with the quality of work provided and received good value for their money.
What Hiring Issues Can You Avoid With MyHomeQuote?
Here at MyHomeQuote, we address a number of common hiring issues, offering an efficient and safe solution for homeowners. Here are the issues you may save yourself from by hiring roofing contractors via our platform:
Time-consuming search. The process of finding qualified roofers can be incredibly time-consuming. MyHomeQuote simplifies this by providing a searchable database of local professionals in roofing installation and replacement.
Comparing rates of local pros. If you have no contractor-matching service at your fingertips, comparing rates among local roofers can be challenging. MyHomeQuote provides an easy-to-use comparison tool, listing professionals alongside their rates.
Unverified roofing contractors. Hiring an unskilled contractor can result in poor workmanship or unfinished projects. MyHomeQuote ensures all listed professionals undergo a thorough screening process, requiring proof of professional licenses and certifications.
Scammers. The risk of hiring an unreliable roofer is reduced significantly with MyHomeQuote. Our rigorous screening process and user rating system help verify the credibility of professionals, making it safer for homeowners to hire with confidence.
By systematically addressing these common issues, we optimize the process of hiring roofing companies. It not only saves you valuable time and effort but also facilitates informed decision-making as you have all the necessary information in an easily accessible and user-friendly way.
MyHomeQuote – A Free Platform to Find Local Roofers Near You
A housetop affects your home's energy efficiency, moisture protection, and curb appeal. Hence, it's paramount to hire an established local roofing company that won't let you down. That's where HomeQuote comes into play, connecting you with multiple vetted contractors in your neighborhood.
The best thing is that you don't have to shell out a penny to locate hire-worth specialists, as the platform is absolutely free for homeowners. You just need to submit your project details, specifying all key nuances like the type of service you need, your roof footage, and your preferred timeline. Once the questionnaire is completed, we'll start filtering out roofing companies nearby to detect the ideal options. You can expect to receive about five bespoke quotes crafted according to your requirements.
FAQ
How Much Do Residential Roofing Contractors Near Me Charge Per Square Foot?
Residential roofing companies have different rates throughout the USA. Plus, the cost per square foot can go up or down depending on numerous factors, like the materials' quality, job complexity, and weather conditions. On average, you can expect to spend anywhere from $3,45 to $5,60 per sq. ft. or $345 to $560 per square (which is a 10x10 foot area). With MyHomeQuote, you can obtain multiple estimates from different roofing contractors in your area to clearly understand the labor rates. Some roofing specialists can charge as high as $8 - $10 per square foot if the project involves sophisticated installations.
What Benefits Can I Expect When Hiring Top Roofers Near Me?
First, local professionals know your area's building codes and regulations like a book. They can also reach your home faster in the event of emergencies like storm damage. And they thrive on the reputation they're building within their community, meaning you can get services of higher quality.
Should I Prioritize Cost or Quality When Comparing Local Roofing Quotes?
Even though the cost can make for a bottleneck when choosing a roofing contractor, quality should be your top priority. A low-cost roofing job might save you money in the short term, but you can end up paying through the nose in the long run due to maintenance costs, repairs, or even a full replacement.
How Long Does It Typically Take to Install a Roof by a Professional Crew?
The timeline for installing a roof depends on a couple of factors, including the type and material of the roof, its size, and accessibility, as well as the seasons and the level of the team's preparation. For an average-sized home, a professional crew could potentially get the job done in one to three days, assuming no major issues arise. Bigger-sized projects or those requiring building support structures may take 5-7 days.
What Safety Measures Should be Taken During Roof Installation?
Ensuring safety during roof installation involves the use of fall protection systems like safety nets or guardrails. Workers should be trained to safely use tools, properly climb the ladder, and handle materials. Always check if a roofer you're hiring has insurance, as it protects from any liabilities that may occur during the project.
How Should I Maintain My Roof to Extend Its Lifespan?
Regular roof maintenance may extend its lifespan by 3-7 years. For this, you should clean gutters to prevent water buildup, remove debris from the roof surface, and inspect for signs of damage after storms. Additionally, you should schedule regular professional inspections to check for problems like leaks, loose shingles, or wear and tear. Taking immediate action to repair these minor issues can prevent major damage and costly repairs down the line.
What Are the Signs that I Need a NewRoof?
Signs that you need a new roof can include frequent maintenance issues like persistent leaks, damaged or missing shingles, and visible sagging. Additionally, if your energy bills increase drastically without a clear reason, it could imply inadequate roof insulation. A professional roof inspection can help in correctly determining if a new roof is essential.
Can I Install a Roof at Any Time of the Year?
Summer months, specifically late spring or early fall, are the best seasons to install or replace the roof. While professional companies have skills and equipment to work around all seasons, roofing jobs during extreme weather like heavy snow, rain, or high winds are usually best avoided for safety and quality reasons.
What Questions Should I Ask a Roofing Contractor During the Consultation?
During a consultation with a roofing contractor, you should ask critical questions to ensure your job is executed properly. Some of these would be: Are they licensed and insured? This is vital for liability and quality assurance. Can they provide references from previous clients? References can give insights into their work quality and professionalism. What warranties do they offer? This addresses potential issues post-installation. What is the expected timeline and costs for the project? Knowing this upfront can prevent conflicts later on. How will they protect your property during the installation? This ensures minimized collateral damage.
Are There Any Specific Certifications I Should Look for in a Roofing Contractor?
Certifications indicate a contractor's commitment to quality work and staying updated on industry best practices. The CertainTeed SELECT ShingleMaster™ certification is prestigious and indicates a great degree of professionalism. GAF Certified Contractors are also reliable. They have passed strict standards and are authorized by North America's largest roofing manufacturer. You can also look for contractors who are members of the National Roofing Contractors Association (NRCA) who frequently have access to the newest technology and professional training.
Can I Install a New Roof Over the Old One?
While installing a new roof over an old one is technically possible, it's typically not recommended. Laying new shingles over old ones may not address underlying issues like rot or damage and can add excessive weight to the roof structure. Moreover, most building codes limit the number of shingle layers. Therefore, a complete replacement is often the best solution.
What Does the Process of Installing a New Roof Involve?
The process of installing a new roof begins with removing the old roofing material. The roofer will then inspect the underlying wood decking and replace any damaged areas. Afterward, a water shield is applied to prevent leaks, followed by roofing felt to create a smooth surface. The new shingles are then installed, starting at the bottom and working up to the peak. Ventilation units and flashing are installed around projections like chimneys. The process concludes with a thorough cleanup and final inspection.
What are the Benefits of Hiring a Certified Roofing Contractor Over a General Contractor?
A certified roofing contractor brings specialized knowledge and experience to the table. They generally have access to high-quality roofing materials at a lower cost, can provide valuable warranty options, and are up-to-date with local building codes. Hiring a roofing specialist over a general contractor ensures that your roof will be installed professionally and efficiently, minimizing potential issues down the line.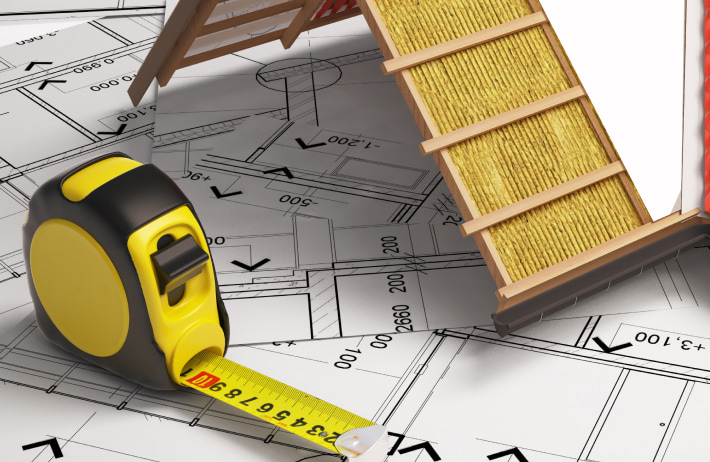 Find thoroughly assessed and
approved local professionals
for major home improvement tasks
Please enter a valid zip code