Dependable and Experienced Plumbers Near Me
Please enter a valid zip code
MyHomeQuote puts you in touch with trusted plumbing contractors in your area. Complete our short questionnaire to get clear-cut plumbing quotes at no cost.
Why Hire Expert Local Plumbers Near You Through Our Platform
Any plumbing work, from replacing faucets to installing gas pipes, needs a professional's expertise, as even a minor mistake can lead to major issues. These can range from structural damage to your home and the risk of fire hazards to gas and water leaks. Therefore, whenever you have a plumbing project, your top priority should be to hire a vetted plumbing contractor with a stellar reputation and proven expertise. If you're searching for a local plumbing expert, look no further, as MyHomeQuote has you covered. With our extensive network of plumbing companies, we excel at connecting homeowners with pros that fit their needs. Complete the request form on this page to shortcut your way to hiring a reliable contractor. We provide free personalized quotes from pre-screened local plumbers near you.
GET ACCURATE ESTIMATE
Including price quotations from local pros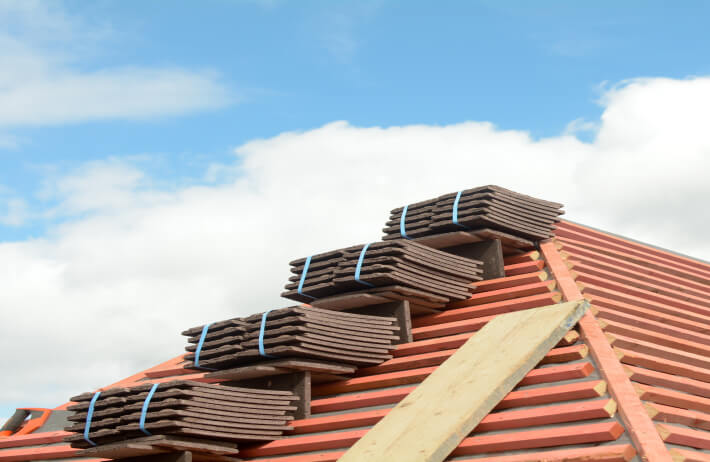 Streamline Your Home Makeover With HomeQuote

Step 1
Discover Top-Rank Professionals
Fill out the request form to match with vetted local contractors from our network who can accomplish your home improvement project with flying colors. Bid farewell to time-consuming DIY jobs.

Step 2
Estimate Your Projects for Free
Estimate your home improvement project by completing our simple and clear questionnaire. You can also dive into our in-depth cost guides based on the latest market research data.

Step 3
Receive Customized Quotes
Get up to 4 customized offers and thoroughly analyze them to grab the best bid. We simplify your decision-making process and connect you with the right experts for your home improvement needs.
Professional Home Remodeling Services at Your Fingertips

Access Contractors for Free
Browse through local contractors, acquire their quotes, communicate, and book appointments without any fee

Compare Quotes With Ease
Examine offers for your project, compare bids, and check contractor profiles and credentials - all in one place

Hire Pros With Confidence
Collaborate with professionals who are rated best in the local home services market and boast a complaint-free track record
12.000 +
homeowner requests processed daily
80.000 +
renovation projects performed annually
73%
homeowners get back to us for more quotes
3 out 5
contacts with contractors end up closing a deal
Our Reviews Speak for Us!
plumbing
Efficient and Reliable Service
When a major leak threatened my home, MyHomeQuote connected me with a plumber who came within the hour. The problem was fixed promptly and now I have a go-to contractor for any future plumbing issues!
plumbing
Customer-Friendly Platform
MyHomeQuote's procedure for finding and booking a plumbing contractor is truly user-friendly and efficient. My plumbing issues were resolved with minimal stress, and I was entirely satisfied with the service offered!
plumbing
Reliable and Fast Assistance
I had a burst pipe and didn't know what to do. That's when I turned to MyHomeQuote, and within an hour, I was connected with a fantastic plumber. Can't appreciate enough the service quality of this great platform!
plumbing
Easy to Use and Trustworthy
I loved how MyHomeQuote made it so simple to find an honest local plumber. I'm grateful for the reliable service of the professional they linked me with.
plumbing
Prompt and Professional
The plumbing contracting service I found via MyHomeQuote was prompt and professional. The specialist tackled my kitchen's leaking pipes swiftly and efficiently and left my place neat. Highly recommended service!
plumbing
Dependable Results
MyHomeQuote quickly connected me with local plumbing contractors who solved my complex toilet issue in no time. I loved how they explained the issue. Simply top-notch service!
plumbing
Exceptional Service Standards
The plumber I found on MyHomeQuote was not just professional but friendly, knowledgeable, and explanatory about what work needed to be done. I couldn't be more thrilled with the service offered!
plumbing
My Go-To for Plumbing Hel
Project by project, MyHomeQuote impresses me with their recommended plumbing contractors. Every time I've used the platform, I've received top-tier service. It's officially my go-to for any plumbing help!
How We Ensure Quality: The Vetting Process of Plumbing Companies in Our Network
Here at MyHomeQuote, we employ a thorough vetting process to ensure the quality and reliability of plumbers in our network. Our comprehensive checks include certification and licensing, which we verify by contacting relevant trade bodies and government departments. We also insist that the plumbing companies bear the necessary liability insurance and bonding, which gives our clients a safety net against poor workmanship or accidents on their property.
In addition, we scrutinize the history of customer feedback and online reviews for each professional. These evaluations shed light on the reputation of a plumbing company and its approach to customer service. We pay attention to how plumbers have handled issues or negative reviews, whether they work to address and rectify customer concerns and demonstrate professionalism.
We also check work experience and skills displayed in previous projects to ensure nearby plumbers can handle various plumbing tasks, from the simplest to the most complex. We aim to guarantee that our partner companies uphold high industry standards and deliver exceptional service to our valued clients.
Don't leave your plumbing needs to chance. We have done the hard work to ensure you get the best professional plumbing services near you. We take pride in our carefully curated network of pre-screened plumbers and our rigorous vetting process. This means you can rest assured that any plumbing contractor you hire through us will be reliable, experienced, and ready to handle all the requirements of your project. Save yourself the time, effort, and potential risk of searching and vetting professionals on your own. Use MyHomeQuote, a service that guarantees quality professionals for your peace of mind.
The Range of Services Delivered by Our Plumbing Contractors
MyHomeQuote represents one of the leading contractor-matching services in the US that operates on a free basis. Our network of highly-trained professionals is well-equipped to handle a diverse range of residential plumbing services, from installing bathroom fixtures to detecting and fixing leaks. They offer the best solutions in the market based on their rich experience and extensive technical skills.
Our plumbing contractors handle a variety of installations, from water heaters and sump pumps to bathroom fixtures and sewers. Any needed repairs on existing systems are also addressed, ensuring their efficiency and longevity. Additionally, they bring top-tier drainage services. Whether drain installation, cleaning, or unclogging, they employ the latest technologies and methods to meet your needs. Gas plumbing is another specialized area manned by our contractors. They are well-versed in the installation, maintenance, and repair of gas lines. Any potential leak or defect is addressed with the utmost care given to safety protocols.
Our licensed plumbers near you also offer comprehensive plumbing inspection and maintenance services. Regular inspections prevent unforeseen issues, while ongoing maintenance ensures your system operates effectively. Don't delay in securing the best care for your plumbing system – leave your request at MyHomeQuote today and experience the peace of mind that comes with reliable service.
FAQ
What Are the Benefits of Hiring Professional Plumbers Near You?
Hiring local plumbing experts ensures rapid response and faster resolution of your plumbing issues. These companies or individual contractors are licensed and skilled, meaning they offer quality services, can handle all types of plumbing jobs, and can minimize the risk of potential plumbing problems in the future.
How Can I Find Qualified Licensed Plumbers Near Me?
The most straightforward way to locate a local plumbing expert is by using nationwide contractor-matching services like MyHomeQuote. Our platform is an implementation of a handy online service specifically designed for American homeowners that ensures quick access to the plumbing companies near them. Completion of a quick online form is everything needed to acquire local pros and request their estimates.
What Services Do Plumbing Contractors Typically Offer?
Plumbers offer a wide range of services to both residential and commercial clients. These services may include installation, repair, and maintenance of plumbing systems, water heater services, leak detection and repair, drain cleaning, sewer line repair and replacement, repiping, and fixture installation. They may also offer services related to sump pumps, water softeners, and garbage disposals. In addition to these, they can handle complex tasks like backflow prevention, hydro jetting, and emergency plumbing services.
How Do I Get Free Estimates From Plumbers Near Me?
The easiest way to get free estimates from local plumbers is by using MyHomeQuote. Simply fill out a brief form on the MyHomeQuote website, specify your need and area, and get free, no-obligation quotes from plumbers near you. It's a fast, convenient, and efficient way to compare and select the best local services.
What Factors Influence the Cost of Replacing a Plumbing System?
The construction type and age of the property, the complexity of the plumbing layout, the type of pipes used, local labor rates, and the system's overall size can significantly impact the cost of replacing a plumbing system. Furthermore, any additional requirements like water heater replacement, fixture upgrades, or addressing code violations could also result in higher costs.
Should I Try to Fix Plumbing Issues Myself or Hire a Professional?
While it may be tempting to attempt fixing minor plumbing issues yourself, hiring a certified contractor is usually the best option. Plumbing systems can be complex, and a small error could lead to severe damage or costly repairs. Professionals have the experience, skills, and proper tools to ensure the job is done correctly and safely.
Should I Hire a Plumbing Company to Install a Sump Pump?
Hiring a professional plumber to install a sump pump is wise. They know the best practices, local codes, and safety measures to ensure proper installation and operation, thereby minimizing future water damage or sump pump failure risks.
Do I Need a Professional Plumbing Company to Replace Bathroom Fixtures?
While replacing bathroom fixtures may seem like a simple task, it can quickly become complicated, especially if it involves any plumbing adjustments. Plumbing contractors have a clear understanding of how to install fixtures correctly, avoiding leaks, damage, or improper fitting that can cause issues later on.
How Often Should Residential Plumbing Systems Be Inspected?
Residential plumbing systems should be inspected at least once a year by a certified plumbing contractor or a company. This routine maintenance can help identify potential issues or leaks before they become severe complications. However, if there are noticeable problems like slow drains, low water pressure, or discolored water, it's recommended to have your system inspected immediately to prevent further damage.
How Long Does It Take for a Plumber to Fix a Leak?
The time it takes for a skilled plumber to fix a leak can vary depending on the severity and location of the leak. Minor leaks can often be fixed within an hour or two, while more complex ones, especially those that are hard to reach or require pipe replacement, could take several hours or even multiple visits.
Are There Any Specific Certifications to Look for When Hiring a Plumbing Contractor?
When hiring a plumbing pro, look for those who are licensed, bonded, and insured, as these are legal requirements in many areas. Additional certifications like those from the Environmental Protection Agency (EPA) or specific product manufacturer training can also represent a higher level of expertise.
What Should I Do to Prepare My Home Before a Plumber Arrives?
Before the plumber arrives, clear the work area of any personal items or obstructions to provide them easy access. Identify and note all the plumbing issues in your home to discuss. Also, ensure your pets are secured and children are not in the work area. If possible, learn where the main water shut-off is in case of an emergency.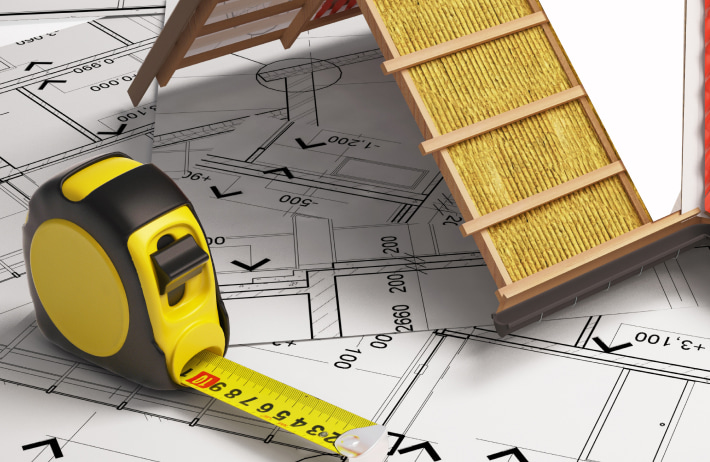 Find thoroughly assessed and
approved local professionals
for major home improvement tasks
Please enter a valid zip code