Compare Quotes From Local Window Contractors
Please enter a valid zip code
MyHomeQuote puts you in touch with trusted windows contractors in your area. Complete our short questionnaire to get clear-cut windows quotes at no cost.
MyHomeQuote Makes Window Installation Near You Seamless and Trouble-Free
Whether for installing a picture window for your bedroom or egress one for the basement, you can't do without professional assistance. While you can waste months casting around for reliable window contractors, MyHomeQuote can help you get the first quotes soonish. We've built a vast network of pros with a knack for window installation. Thus, you no longer need to google window replacement companies and spend ages checking their ratings and criminal records. MyHomeQuote covers all cities across the US states. If you are only interested in window installers near you, we've got you covered. From licensing to certifications to reviews, we analyze dozens of parameters to curate the list of the most befitting window specialists for you. Share your soon-to-be project details to get personalized quotes today!
GET ACCURATE ESTIMATE
Including price quotations from local pros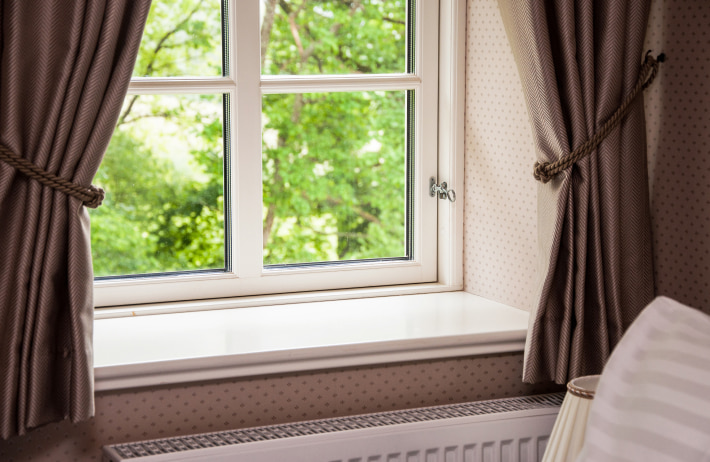 Streamline Your Window Replacement Project With MyHomeQuote

Step 1
Connect With Experts
Discover the best window contractors near you – submit a request and get personalized quotes from experienced professionals!

Step 2
Calculate Your Project
Estimate the cost of your window replacement project using our FREE platform. Get clear-cut window quotes and compare pricing options.

Step 3
Get Window Quotes Now
Upgrade your home windows with ease by requesting free window replacement quotes from professionals near you.
Upgrade Your Home With Our Expert Window Replacement & Installation Services

Locate Window Pros
Looking for the perfect window contractor to upgrade your home? Navigate through the vetted local window repair services to ensure you're getting the best value for your investment.

Compare Window Quotes
Access the market's top professionals, request their quotes, and compare them on the platform. We equip you with all the information needed to confidently choose the perfect contractor for your needs.

Book Window Services
Entrust the upgrade of your home windows to the best local professional in terms of expertise and customer feedback. Confirm all the details and sign a deal.
12.000 +
homeowner requests processed daily
80.000 +
renovation projects performed annually
73%
homeowners get back to us for more quotes
3 out 5
contacts with contractors end up closing a deal
Here's what clients who found local window contractors through MyHomeQuote say
windows
I found my window professionals here
I lacked time looking for window replacement professionals myself, so a contractor-matching website seemed an excellent way to go. As soon as I left my request, I got an email with offers from local contractors.
windows
A reliable service for those who appreciate their time
Truth be told, I didn't expect to find affordable window installers in Boston so soon. MyHomeQuote paired me with licensed pros the same day, not charging any upfront costs.
windows
They paired me with a window contractor in Orlando
I left my request on the platform and got three offers from local window masters. I compared the given quotes and hired the cheapest company.
windows
Quick and efficient contractor-matching service
When I did my window contractors research, I came across this website. I decided to give it a try and turned up trumps. I hired a window company the same day.
windows
The best window crew in all Huntington was found here
The platform is easy-to-use and properly working. You only need to specify your area of living and the details of your project to get the ball rolling.
windows
I can recommend MyHomeQuote to homeowners in Louis
I just had the contractor hired through MyHomeQuote replace four windows in my house, and everything was done professionally.
Where to Start Looking for Window Replacement Companies Near You?
Gone are the days when Yellow Pages were the only way to find local services. Now, you don't need to call your friends and neighbors for recommendations. Even though word of mouth may seem like a tried-and-true way to locate an established window company near you, it is not always the case. People around you may have had a different window problem, lower standards, or a bigger budget to get things done. In other words, chances are high that the recommended window contractor won't fit your project. The solution? MyHomeQuote. It is your #1 contractor-matching platform.
We can connect you with the most befitting specialists for whatever project you seek window installers for. With MyHomeQuote, you no longer need to check out a gazillion websites or ask every second person for references to detect the ideal contractor. We undertake all time-consuming tasks so that you can switch to comparing multiple custom quotes right off the bat.
How Does MyHomeQuote Verify Window Replacement Companies?
When searching for contractors, many homeowners overlook the importance of conducting rigorous screening of all candidates they have in mind. They buy into a well-designed website or ads offering cheap home window installation services to the highest standards. But MyHomeQuote takes nobody at their word. Our team goes the extra mile to identify trustworthy businesses in your area by verifying:
State-level licensing and certification. We check whether a window replacement contractor is authorized to undertake this kind of job in your state and region. So, all specialists we'll connect you with have required permits to perform window maintenance, replacement, and installation. Moreover, they are aware of your community's energy-efficient codes.
Reviews of legal and civil judgments. MyHomeQuote strives to help homeowners eliminate any nerve-racking experience. That's why our team members review whether civil and legal judgments against selected window installation companies exist. If they have been involved in unsavory or unethical situations, they'll be filtered out.
Insurance and bonding. We verify that experts in window replacement near you have valid insurance coverage for all their work. And they vouch for completing the project.
References and reviews. Checking online reviews allows insight into the company's reliability and professionalism. If previous clients were not satisfied with the work quality provided, we'll know.
How to Book Window Installation Service Through MyHomeQuote?
When you have too much on your plate, the necessity to search for credible contractors may feel like the last straw. MyHomeQuote is here to save you the bother. We can locate an ideal installation or replacement window contractor in your neighborhood, even under time pressure. The only thing you need to do is to share your project details. Where do you want to replace a unit? What size does it have? Do you want to enlarge the window opening, or you are okay with the current one? The more information you specify, the more precise quotes you'll get.
You don't need to spend time discussing your project requirements with all suitable windows contractors individually. We can undertake this task too. Let us know what kind of job you seek window contractors near you for, wait for personalized estimates from about five! companies, compare the quotes, select the ideal one, and you're good to go! Book window service through MyHomeQuote with ease!
How Can Hiring Window Contractors via MyHomeQuote be Advantageous?
Thousands of homeowners across the USA have successfully tried the MyHomeQuote platform. If you are on the lookout for qualified window installation companies near you, it's time to put it to good use, too. And it won't cost you a penny as the platform is completely free for householders.
When you hire replacement window companies through MyHomeQuote, you can be sure they have been verified and cherry-picked for your project. Here, you can seize an opportunity to compare multiple contractors in terms of services offered and rates while staying in the comfort of your home.
FAQ
Why Is It Recommended to Hire an Expert for Window Installation?
Seasoned specialists have valuable knowledge, skills, and top-of-the-line equipment to ensure seamless installation. They can handle any challenges and minimize errors resulting in leaks and drafts. Moreover, you can keep your window warranty valid, as it can be voided in the case of DIY installation.
What Credentials Should a Window Contractor Have?
Licensing and insurance are must-haves as they indicate that the contractor is aware of building codes, and you'll be saved from any liability in the case of an accident. A trustworthy window contractor near you should be able to provide references of previous clients so that you can evaluate their competency.
What Are the Benefits of Professional Window Installation?
Not only do professionally installed windows enhance the house's visual appeal, but they also add to the resale value of your property. Plus, most installers offer a job satisfaction guarantee, providing you with peace of mind.
How Can I Find Reliable Window Companies Near Me?
MyHomeQuote makes for the easiest and time-saving tool to search for local contractors.
Can Old Windows Be Effectively Replaced with New Ones?
Yes, old windows can be effectively replaced with new ones. However, as it is a complex task, you can hardly do without a professional window replacement service to ensure the project is done correctly.
How Long Does a Typical Window Installation Process Take?
The timeline of a window installation process can vary widely based on the type and size of the units, the condition of the existing frames, and the complexity of the job. However, for an average-sized home, the whole window installation process often takes up to 3 days.
What Is the Cost Range for Window Replacement?
On average, window replacement can cost anywhere from $250 to $1,100 per unit. If you have a typical house with 10 windows, you can fork out anywhere from $2,500-$11,000.
How Should I Prepare My Home for Window Installation?
You can start by cleaning the area near the windows to provide easy access for the installers. Take down any window treatments like blinds or shades. Cover furniture and other items with sheets to protect them from dust or debris. And don't forget to remove any wall decorations near the units.
What Is the Average Warranty Time for New Windows?
The average warranty time for new windows varies by manufacturer and window type, but you can typically expect anywhere between 5 and 20 years. In most cases, you will get a 10-year warranty for the unit, including panes and sashes.
What Are Some Reliable Window Brands to Consider?
The choice of window brand can depend on your specific needs and budget. The list of the most popular and reputable window brands includes but is not limited to Andersen, Pella, Milgard, and Simonton.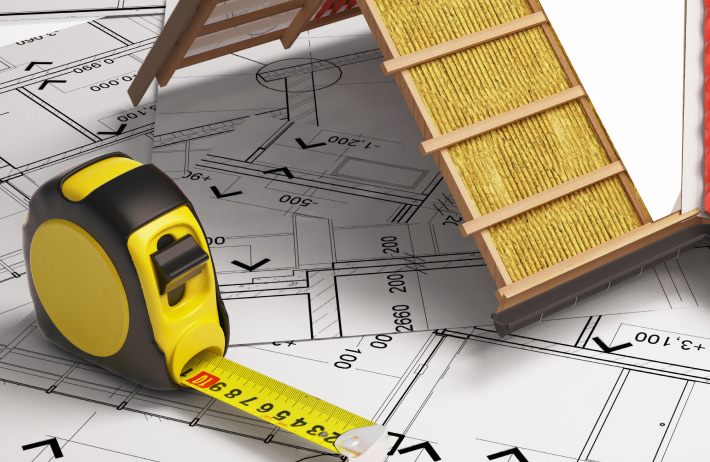 Find thoroughly assessed and
approved local professionals
for major home improvement tasks
Please enter a valid zip code