Dedicated TPO roofing contractors near me
Please enter a valid zip code
MyHomeQuote puts you in touch with trusted roofing contractors in your area. Complete our short questionnaire to get clear-cut roofing quotes at no cost.
MyHomeQuote: All TPO roofers near you in one place
Willing to take the waterproofness of your flat housetop to the next level? Look for experts in TPO roofing near you with MyHomeQuote. It is a must-bookmark platform for homeowners interested in sustainable home improvement. Our team is an old hand at selecting reliable TPO roofing companies across the USA. We don't focus on large cities like Chicago or Philadelphia, so you can employ our contractor-matching services even while living in a small town. While it can take you weeks to check whether TPO roofing companies near you are licensed, MyHomeQuote connects you with already verified specialists. If you have any concerns or requirements, fill in the form below, naming your roof issues and qualities your ideal contractor must possess.
GET ACCURATE ESTIMATE
Including price quotations from local pros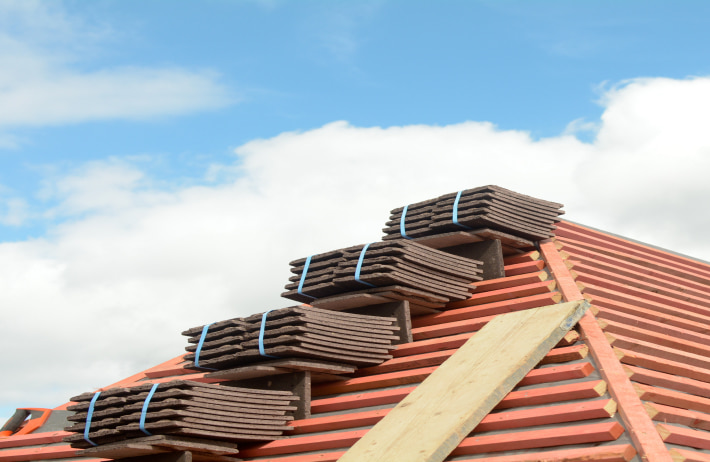 Streamline Your Roofing Project With MyHomeQuote

Step 1
Discover Top Local Roofers
Complete the form to book certified roofers in your county, ready to repair or replace your roof.

Step 2
Get Free Project Estimation
Calculate your roofing project by specifying your needs, preferences, and location.

Step 3
Get Custom Roofing Quotes
Get up to 4 offers from local roofing pros and pick the best bid based on your budget and expertise needs.
Transform Your Home with Expert Roofing Contractors

Locate Roofers for Free
Browse through local roofing professionals, acquire their rates, communicate, and book appointments without no cost upfront

Compare Roofing Quotes
Review proposals for your roofing project, assess bids, and examine contractor profiles and qualifications - all in real-time

Hire Vetted Roofers
Partner with top-rated professionals in the local market, renowned for their exceptional work and complaint-free reputation
12.000 +
homeowner requests processed daily
80.000 +
renovation projects performed annually
73%
homeowners get back to us for more quotes
3 out 5
contacts with contractors end up closing a deal
Here's what clients who found local roofers through MyHomeQuote say
roofing
Love the way this platform works
I'm writing to express my gratitude to the support managers who helped me find a professional roofing crew in Atlanta.
roofing
My roofing installation project was completed successfully
I hired roof installation guys through MyHomeQuote. No suggestions for the platform work. Will definitely use it again.
roofing
Prompt service, clear-cut quotes
I found handy roofing contractors in Charlotte's suburbs through this platform.
roofing
The work is done okay
I experienced no trouble booking contractor services. Fair pricing for the job provided.
roofing
It worked out well for me
It took them time to find good roofers for me. But I ended up hiring an expert roofing contractor in Omaha.
roofing
The more services like this, the better
I found a crew of skilled roofers here for less than an hour. They did a great job. I would recommend MyHomeQuote to friends.
What are the key factors MyHomeQuote considers when selecting TPO roofing contractors for your project?
Knowing everything will go like clockwork when planning your housetop renovation is wishful thinking. A TPO roof repair or replacement project can be unpredictable if you don't have professionals by your side. The more non-standard your housetop is, the more experienced roofers it requires. MyHomeQuote can take the hassle out of your contractor selection process and ensure all TPO roof installers have:
Certificates and licenses. We carefully check whether picked contractors are licensed for roofing work and NRCA-certified.
3+ years of experience. The longer a roofer has been in business, the better understanding of the job and possible problems they have.
Specialization. As not all roofing materials are made the same, we check whether a contractor specializes in TPO roofing repair and installation. Thus, you can be sure they know the material qualities and the best practices for single-ply roofing membranes.
Insurance and bonding. Problems crop up when you expect them the least. That's why we check whether you and your property are protected if something goes wrong.
What is the most effective way to compare the prices and services of different TPO roofers?
With MyHomeQuote, you don't need to waste time researching and shortlisting local contractors. We're committed to matching you with the best TPO roofing company or two in your area. Hence, you can proceed to compare custom quotes from the get-go.
As all estimates include a detailed breakdown of the costs, including labor and materials, you can pinpoint what the service package consists of. Don't fall for low rates at once, as a high-end TPO roofing contractor may provide more comprehensive warranties and a shorter timeframe for the project. Thus, you should carefully check what you pay for in each case.
FAQ
What's the role of customer reviews and ratings in selecting a trustworthy TPO roofing contractor?
Customer reviews can help you gain insights into the roofer's work ethic and professionalism. A high rating indicates that previous customers were satisfied with the work done.
What are any warning signs I should be aware of when hiring a TPO roofing company?
As a TPO roofing system requires special knowledge and equipment, the lack of experience is a red flag. The same goes for licenses and insurance. On top of that, unreasonable upfront payments (over 50%) must make you set off alarm bells.
How can I verify the quality of materials being used by my TPO roofer?
You can start by checking the manufacturer's reputation, as reputable companies vouch for the quality of their materials. Discover material specifications – a thickness should be anywhere from 45 to 100 mils.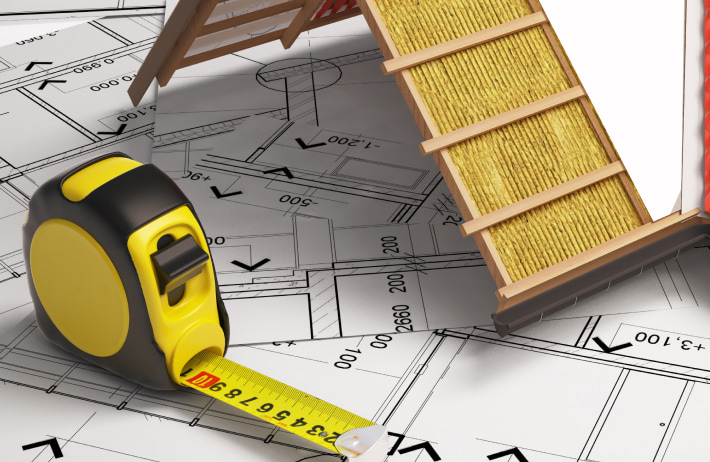 Find thoroughly assessed and
approved local professionals
for major home improvement tasks
Please enter a valid zip code