Qualified Tin Roofing Companies Near Me
Please enter a valid zip code
MyHomeQuote puts you in touch with trusted roofing contractors in your area. Complete our short questionnaire to get clear-cut roofing quotes at no cost.
Tin roofers near me: Local roofing experts to ensure ultimate longevity and marketable appearance of the roof
Transforming your home with a new tin roof or maintaining the beauty of your existing one requires the expert touch of qualified contractors. A properly installed tin roof not only gives your home a timeless look but also provides unparalleled protection against the elements. Don't take chances with subpar services—opt for our seasoned tin roofing contractors committed to delivering exceptional results. With MyHomeQuote, locating a roofer with the required qualification is as easy as 1-2-3. You just need to specify your project requirements by completing the request form on the website. Thanks to our ramified network of professionals and state-of-the-art matching technology, we have all it takes to locate tin roofers near you in a flash.
GET ACCURATE ESTIMATE
Including price quotations from local pros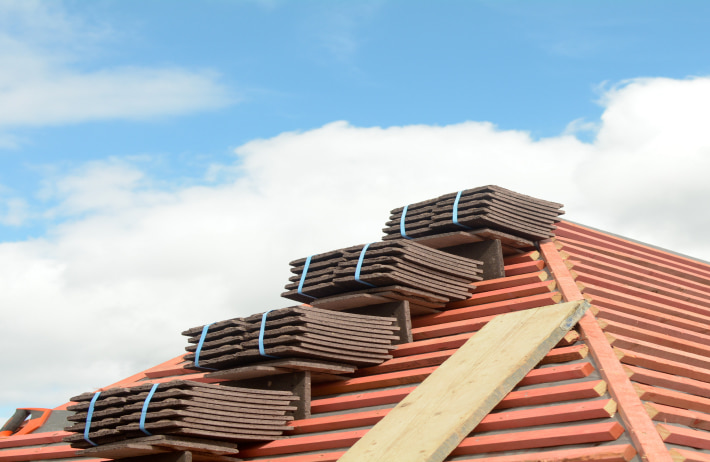 Streamline Your Roofing Project With MyHomeQuote

Step 1
Discover Top Local Roofers
Complete the form to book certified roofers in your county, ready to repair or replace your roof.

Step 2
Get Free Project Estimation
Calculate your roofing project by specifying your needs, preferences, and location.

Step 3
Get Custom Roofing Quotes
Get up to 4 offers from local roofing pros and pick the best bid based on your budget and expertise needs.
Transform Your Home with Expert Roofing Contractors

Locate Roofers for Free
Browse through local roofing professionals, acquire their rates, communicate, and book appointments without no cost upfront

Compare Roofing Quotes
Review proposals for your roofing project, assess bids, and examine contractor profiles and qualifications - all in real-time

Hire Vetted Roofers
Partner with top-rated professionals in the local market, renowned for their exceptional work and complaint-free reputation
12.000 +
homeowner requests processed daily
80.000 +
renovation projects performed annually
73%
homeowners get back to us for more quotes
3 out 5
contacts with contractors end up closing a deal
Here's what clients who found local roofers through MyHomeQuote say
roofing
Love the way this platform works
I'm writing to express my gratitude to the support managers who helped me find a professional roofing crew in Atlanta.
roofing
My roofing installation project was completed successfully
I hired roof installation guys through MyHomeQuote. No suggestions for the platform work. Will definitely use it again.
roofing
Prompt service, clear-cut quotes
I found handy roofing contractors in Charlotte's suburbs through this platform.
roofing
The work is done okay
I experienced no trouble booking contractor services. Fair pricing for the job provided.
roofing
It worked out well for me
It took them time to find good roofers for me. But I ended up hiring an expert roofing contractor in Omaha.
roofing
The more services like this, the better
I found a crew of skilled roofers here for less than an hour. They did a great job. I would recommend MyHomeQuote to friends.
What preferences do you get by hiring a tin roof company from our nationwide network?
When you book professional repair or installation services for your next roofing project through MyHomeQuote, you receive a first-class, reliable service at a reasonable price. Millions trust our contractor-matching platform as it provides a hassle-free solution to finding and hiring certified professionals.
Here are some perks you can revel in hiring tin roofers near you through our free contractor-matching platform:
Contractor screening. Here at MyHomeQuote, we implement a rigorous screening process, meaning all listed tin roof pros have been vetted before appearing in our system.
Simple evaluation. Our platform allows you to get multiple quotes and compare contractor experience, availability, and prices before making a final decision.
Customer reviews. You can easily browse through customer feedback about the selected tin roof company. This helps to make an informed decision based on the experience of others.
Ideal matching. Thanks to the integration of advanced technologies, we can match you with tin roofing companies near you who best meet your project's needs, saving you the time and hassle of extensive research.
FAQ
How long does a tin roof installed by a professional contractor last?
A professionally installed tin roof can last anywhere between 40 to 70 years, depending on environmental conditions and the level of maintenance provided. The roof's lifespan can be prolonged by regularly cleaning and coating it with a rust-resistant solution.
Does hiring a reputable tin roof company to replace my roof makes sense?
Like any other metal roofing system, tin roofs are heavyweight and complex to install. Even minor mistakes in the mounting of tiles may cost the reduced lifespan of the roof. Plus, you risk your life when climbing the roof without special protective equipment. That is why it absolutely makes sense to hire a reputable tin roof company to replace your tin roof.
Do tin roof contractors also handle tin roof insulation?
Most tin roof experts are equipped to handle all aspects of roofing, including insulation. Proper insulation is crucial for maintaining energy efficiency and preventing condensation under the roof.
How quickly can a tin roof contractor typically complete a roofing project?
A crew of professional tin roof installers can install a new roof on a single-family home in approximately 2 to 3 days. The project's timeframe can vary greatly depending on the size, complexity, and accessibility of the roof, weather conditions, and the contractor's schedule.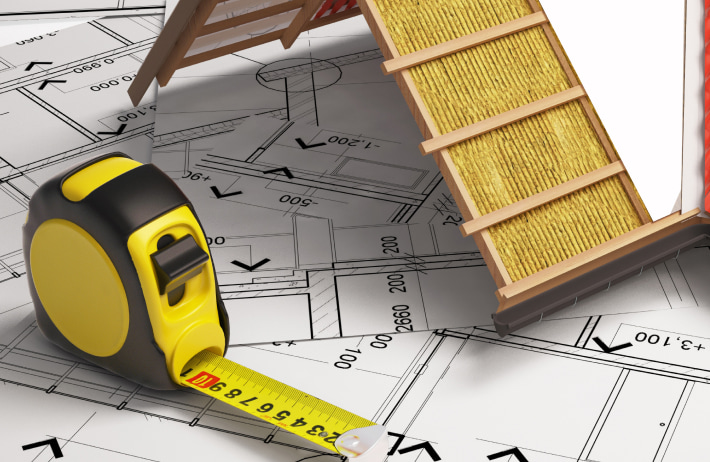 Find thoroughly assessed and
approved local professionals
for major home improvement tasks
Please enter a valid zip code