Find Slate Roofing Contractors Near You
Please enter a valid zip code
MyHomeQuote puts you in touch with trusted roofing contractors in your area. Complete our short questionnaire to get clear-cut roofing quotes at no cost.
Schedule slate roof contractor services with MyHomeQuote
Don't want to reroof your house in your lifetime? Consider slate shingles, they are like the Rolls Royce in the roofing materials market. But their installation must be only performed by experienced slate roofing contractors. If you have no idea where and how to locate experts, come to MyHomeQuote, a #1 platform for connecting homeowners with service providers. From locating slate roofing contractors near you to requesting quotes to booking appointments, you can tackle all your tasks here. To hit the ground running, fill in the 3-minute questionnaire, providing key project details. Once we receive the info, we'll filter out slate roofing specialists according to your demands within 10 miles of your home address. Just let us know where to search.
GET ACCURATE ESTIMATE
Including price quotations from local pros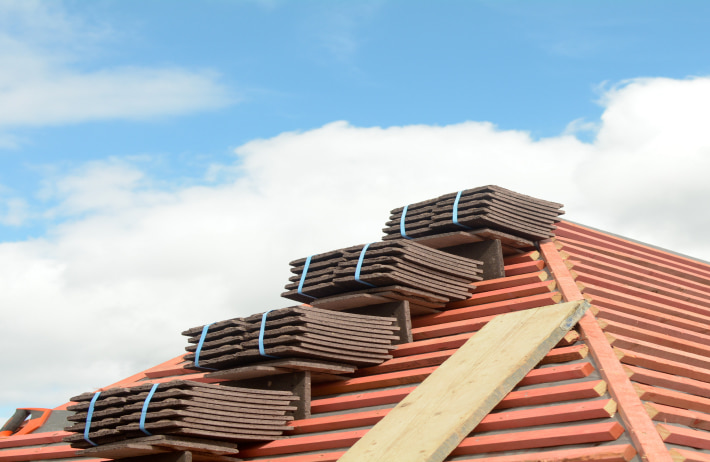 Streamline Your Roofing Project With MyHomeQuote

Step 1
Discover Top Local Roofers
Complete the form to book certified roofers in your county, ready to repair or replace your roof.

Step 2
Get Free Project Estimation
Calculate your roofing project by specifying your needs, preferences, and location.

Step 3
Get Custom Roofing Quotes
Get up to 4 offers from local roofing pros and pick the best bid based on your budget and expertise needs.
Transform Your Home with Expert Roofing Contractors

Locate Roofers for Free
Browse through local roofing professionals, acquire their rates, communicate, and book appointments without no cost upfront

Compare Roofing Quotes
Review proposals for your roofing project, assess bids, and examine contractor profiles and qualifications - all in real-time

Hire Vetted Roofers
Partner with top-rated professionals in the local market, renowned for their exceptional work and complaint-free reputation
12.000 +
homeowner requests processed daily
80.000 +
renovation projects performed annually
73%
homeowners get back to us for more quotes
3 out 5
contacts with contractors end up closing a deal
Here's what clients who found local roofers through MyHomeQuote say
roofing
Love the way this platform works
I'm writing to express my gratitude to the support managers who helped me find a professional roofing crew in Atlanta.
roofing
My roofing installation project was completed successfully
I hired roof installation guys through MyHomeQuote. No suggestions for the platform work. Will definitely use it again.
roofing
Prompt service, clear-cut quotes
I found handy roofing contractors in Charlotte's suburbs through this platform.
roofing
The work is done okay
I experienced no trouble booking contractor services. Fair pricing for the job provided.
roofing
It worked out well for me
It took them time to find good roofers for me. But I ended up hiring an expert roofing contractor in Omaha.
roofing
The more services like this, the better
I found a crew of skilled roofers here for less than an hour. They did a great job. I would recommend MyHomeQuote to friends.
How MyHomeQuote aids in getting bids from multiple slate roof companies
Hiring a reliable contractor may feel nerve-racking if it is your first roofing project. Where to search for slate roofing companies near you? How to nip unpleasant surprises in the bud? MyHomeQuote is here to make finding the right slate roof specialist a cinch. You just need to share your soon-to-be slate housetop requirements, including the approximate square footage, preferable type of slate tiles, and add-on services (insulation, gutter installation, etc.) required.
Our team examines all available slate roofers near you and picks up the best matching options. Once they get your project details and calculate its estimates, you'll receive several bids.
How to evaluate quotes from different slate roofing companies effectively
Even though MyHomeQuote undertakes the lion's share of work, you are the only one who settles on the perfect contractor for your project. When comparing the bids from different slate roof specialists, start with those around the same price. Once you've narrowed down your choices, check whether the estimate includes everything you need for completing the project, from labor costs to materials to fees for extra services. Pay special attention to:
Experience
Suggested timeline
Brand of slate tiles offered
Testimonials
The more detailed quote a slate roofing contractor provides, the better. Thus, you'll be able to get a clear idea of what you'll spend your money on and eliminate financial surprises down the line. After comparing apples to apples and selecting several slate roof companies near you, don't hesitate to negotiate the price and terms. Many contractors are flexible and may agree to drop the price or provide additional services.
FAQ
What online resources can I use to find the best slate roofing company in my area?
Google search is often the most popular go-to place to search for roofing experts. But you can also use Yelp, Angie's List, or the NRCA website. For a hassle-free hiring process, come to MyHomeQuote.
What are the main advantages of choosing a slate roofing system for my property?
Slate tiles make for an excellent long-term investment, as they can last up to 100 years if properly installed. You can also boost the overall architectural appeal of your property while cutting down on utility bills. As a bonus, you can enjoy stunning noise insulation and low maintenance.
How can contractor-matching services like MyHomeQuote assist me in finding a trustworthy slate roofer near me?
MyHomeQuote verifies contractors' profiles, including their experience level, licenses, and areas of expertise. It also checks reviews and requests quotes from multiple contractors simultaneously, saving you the legwork.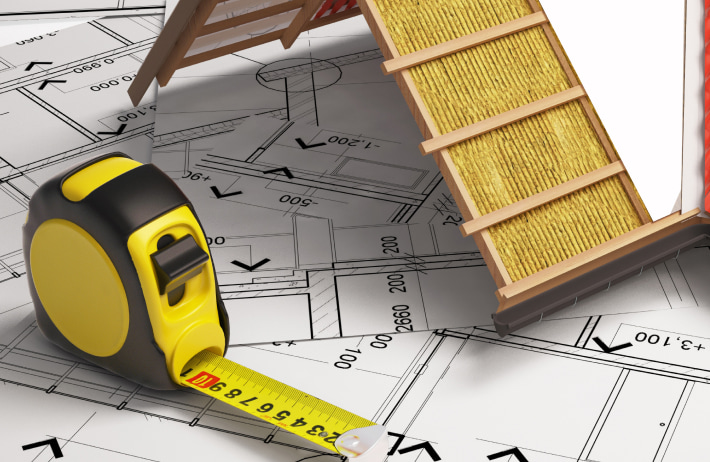 Find thoroughly assessed and
approved local professionals
for major home improvement tasks
Please enter a valid zip code