Find Slate Roof Repair Contractors near you
Please enter a valid zip code
MyHomeQuote puts you in touch with trusted roofing contractors in your area. Complete our short questionnaire to get clear-cut roofing quotes at no cost.
Slate roof repair near me: Find experts with MyHomeQuote
Need to re-secure or replace some broken or missing slates? MyHomeQuote is here to aid you in locating the best slate roof repair adepts in your area. Our team carefully analyzes submitted information about your project and screens out specialists who don't fit the bill. While a slate roof leak repair project can be a trickier problem to tackle for a DIYer, an experienced contractor can handle it with their eyes closed. If you want to hire a roofer with a particular set of hard skills, make sure to share your requirements with us. When we start searching for experts in slate roof repair near you, we'll consider your needs. Fill in the form below to help us know what your ideal roofing contractor looks like.
GET ACCURATE ESTIMATE
Including price quotations from local pros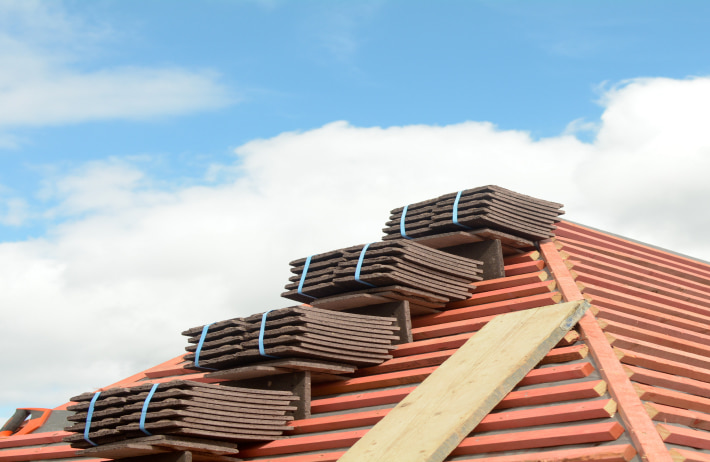 Streamline Your Roofing Project With MyHomeQuote

Step 1
Discover Top Local Roofers
Complete the form to book certified roofers in your county, ready to repair or replace your roof.

Step 2
Get Free Project Estimation
Calculate your roofing project by specifying your needs, preferences, and location.

Step 3
Get Custom Roofing Quotes
Get up to 4 offers from local roofing pros and pick the best bid based on your budget and expertise needs.
Transform Your Home with Expert Roofing Contractors

Locate Roofers for Free
Browse through local roofing professionals, acquire their rates, communicate, and book appointments without no cost upfront

Compare Roofing Quotes
Review proposals for your roofing project, assess bids, and examine contractor profiles and qualifications - all in real-time

Hire Vetted Roofers
Partner with top-rated professionals in the local market, renowned for their exceptional work and complaint-free reputation
12.000 +
homeowner requests processed daily
80.000 +
renovation projects performed annually
73%
homeowners get back to us for more quotes
3 out 5
contacts with contractors end up closing a deal
Here's what clients who found local roofers through MyHomeQuote say
roofing
Love the way this platform works
I'm writing to express my gratitude to the support managers who helped me find a professional roofing crew in Atlanta.
roofing
My roofing installation project was completed successfully
I hired roof installation guys through MyHomeQuote. No suggestions for the platform work. Will definitely use it again.
roofing
Prompt service, clear-cut quotes
I found handy roofing contractors in Charlotte's suburbs through this platform.
roofing
The work is done okay
I experienced no trouble booking contractor services. Fair pricing for the job provided.
roofing
It worked out well for me
It took them time to find good roofers for me. But I ended up hiring an expert roofing contractor in Omaha.
roofing
The more services like this, the better
I found a crew of skilled roofers here for less than an hour. They did a great job. I would recommend MyHomeQuote to friends.
Pros of using MyHomeQuote for spotting local slate roof repair specialists
If you've never utilized a contractor-matching platform like MyHomeQuote, you may not realize how helpful it can be. Let's take a closer look at the advantages you can take by gaining access to:
Verified contractors. We save you the bother of checking the certifications and licenses of roofers you can potentially deal with. You can be sure all slate roof leak repair contractors we connect you with have all the necessary credentials.
Analyzed ratings. Customer feedback is a valuable source of info that allows you to make an informed decision. We only handpick contractors with over 96% of positive reviews.
Personalized match. You can now say bye to a trial-and-error method of selecting an ideal slate roof repair professional. MyHomeQuote helps you team up with the best matching contractors from the off.
Multiple quotes. With us, you can get about 5 estimates from different roofing companies to get a clear idea of how much your project may cost. This allows for improving your budgeting and selecting a contractor with the most reasonable rates.
The possible consequences of not hiring a pro for slate roof repairs
Putting up a shelf and replacing damaged slates are two different stories you shouldn't ball up. When you don't hire professionals but undertake a slate roof leak repair project without the required equipment and relevant experience, you put your safety on the line. On top of that, you may hardly be able to pinpoint underlying issues and nail them correctly, meaning the likelihood of recurring leaks increases.
FAQ
How do quotes for slate roof repair services typically work?
Once you provide info about your roofing issue (like visible damages and leaks), a roofing contractor inspects the housetop and generates a detailed estimate for the repair services. If you are okay with the terms and costs, you can sign a contract.
What are the telltale signs of an unprofessional slate roof leak repair contractor?
It's a no-no if a contractor refuses to provide you with licensure and insurance coverage information or references. You should avoid difficult-to-reach companies that don't return calls or emails.
What factors can impact a timeline of a slate roof repair job?
The roofing project can last from a few hours to several weeks, depending on the repair complexity and weather conditions.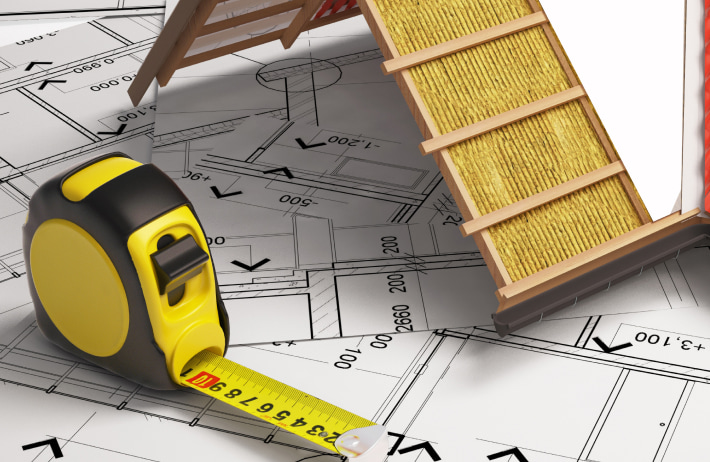 Find thoroughly assessed and
approved local professionals
for major home improvement tasks
Please enter a valid zip code