Find Roof Leak Repair Contractors Near You
Please enter a valid zip code
MyHomeQuote puts you in touch with trusted roofing contractors in your area. Complete our short questionnaire to get clear-cut roofing quotes at no cost.
Professional Leaky Roof Repair Near Me
The essential way to contact the best-rated roof leak repair contractors near you Leaks are the most common and most annoying roof problems. Not only do they spoil the home's curb appeal, but they also cause major damage to its structural integrity. That is why having contact with a verified roof leak repair company operating nearby is always a bright idea. With our proven contractor-matching services, finding this kind of company will be nothing but a breeze. MyHomeQuote streamlines the process of locating roof leak repair contractors near you, ensuring you deal with pre-selected, certified pros well-established in the local market. Our system considers contractor expertise, customer feedback, and your requirements to ensure you get the best-fit expert for your repair needs. With us, you can be confident in finding reliable roof leak contractors with the right skill set for your project. Go ahead with filling out the request form now!
GET ACCURATE ESTIMATE
Including price quotations from local pros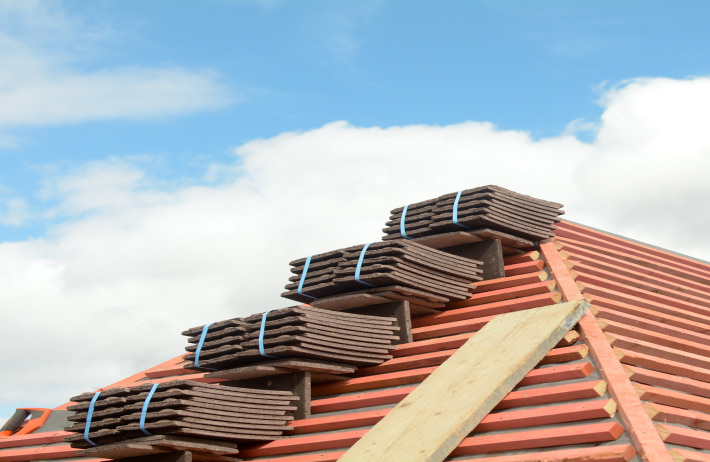 Streamline Your Roofing Project With MyHomeQuote

Step 1
Discover Top Local Roofers
Complete the form to book certified roofers in your county, ready to repair or replace your roof.

Step 2
Get Free Project Estimation
Calculate your roofing project by specifying your needs, preferences, and location.

Step 3
Get Custom Roofing Quotes
Get up to 4 offers from local roofing pros and pick the best bid based on your budget and expertise needs.
Transform Your Home with Expert Roofing Contractors

Locate Roofers for Free
Browse through local roofing professionals, acquire their rates, communicate, and book appointments without no cost upfront

Compare Roofing Quotes
Review proposals for your roofing project, assess bids, and examine contractor profiles and qualifications - all in real-time

Hire Vetted Roofers
Partner with top-rated professionals in the local market, renowned for their exceptional work and complaint-free reputation
12.000 +
homeowner requests processed daily
80.000 +
renovation projects performed annually
73%
homeowners get back to us for more quotes
3 out 5
contacts with contractors end up closing a deal
Here's what clients who found local roofers through MyHomeQuote say
roofing
Love the way this platform works
I'm writing to express my gratitude to the support managers who helped me find a professional roofing crew in Atlanta.
roofing
My roofing installation project was completed successfully
I hired roof installation guys through MyHomeQuote. No suggestions for the platform work. Will definitely use it again.
roofing
Prompt service, clear-cut quotes
I found handy roofing contractors in Charlotte's suburbs through this platform.
roofing
The work is done okay
I experienced no trouble booking contractor services. Fair pricing for the job provided.
roofing
It worked out well for me
It took them time to find good roofers for me. But I ended up hiring an expert roofing contractor in Omaha.
roofing
The more services like this, the better
I found a crew of skilled roofers here for less than an hour. They did a great job. I would recommend MyHomeQuote to friends.
What are the exceptional advantages of using MyHomeQuote for locating top roof leak repair providers near you?
Every type of roof repair, be it shingle replacement, hole patching, or leak elimination, require a certain level of expertise and skills. Most roofers cover a broad spectrum of repair services, while others specialize in a specific repair type. Narrowly specialized experts possess in-depth knowledge about the causes and sources of roof leakage and the best strategies to fix them.
Here at MyHomeQuote, we connect you with roof leak repair contractors focused on identifying leakage sources and determining the best course of action to resolve them. While roofers scatter on a wide range of repair services, our contractors deal with leaks only, knowing all ins and outs of their fixing. This is the first and foremost advantage of using our contractor-matching service for locating roof leak specialists near you. The second one is that we offer only vetted professionals with skills confirmed by valid certification. And last but certainly not least, our knowledgeable support managers assist you in finding and booking roof leaking repair near you. That means you won't need to deal with possible pitfalls or disputes alone.
See the exceptional pros of hiring leaking roof repair companies near you with MyHomeQuote:
Efficiency. MyHomeQuotes guarantees the efficiency of the hiring process by removing any potential obstacles along the way. You fill out the request form with us, sharing your project details in a simple quiz. Then we scrutinize the given information and match you with roofing leakage repair contractors who best meet your budget and skills criteria.
Safety. You are entirely safe booking repair services with us. First, we prioritize the security of your personal data, not sharing them with third parties without noting you. Second, we ensure all the contractors from our pool are screened and have licensing required to perform leak repairs, meaning the odds of hiring a poorly skilled roofer are close to zero.
Speed. The essence of our contractor-matching platform is to streamline the process of booking roof leak repair services required by our clients. Getting access to our regularly-updated nationwide network of roofers, you skip the tedious process of searching them through local directories. Forget about reaching out to every local professional to discuss their rates for good. With us, you get personalized estimates in a couple of clicks.
Sounds appealing to you? Don't waste your time and leave your request for finding local roof leak repair pros on our website today!
FAQ
How do I know if my roof is leaking?
If your roof leaks, you might notice water stains that run across your ceilings or down your walls, which are the most common signs. The roof may also start to bubble or discolor. You could see damp spots or experience drips during heavy rain. A leak may also create mold or mildew growth either on your ceiling, in your attic, or on the exterior walls of your home.
What type of warranty do roof leak repair contractors typically provide?
Typically, roof leak repair contractors offer warranties that cover the labor and materials for 1 to 3 years. The given warranty may depend on the extent of the damage and the type of work done. Some contractors also offer separate warranties for the materials (provided by the manufacturer) and their workmanship.
If a leak reoccurs after a roof repair, is the follow-up service typically covered in the initial quote, or is it extra?
It depends on the contractor and the terms of the contract. Some roofers include a warranty in their initial quote, which covers follow-up services for leaks that recur within a specified period after repair. However, if the leak occurs after the warranty period or is due to a different issue not covered in the initial repair, an extra cost might be incurred.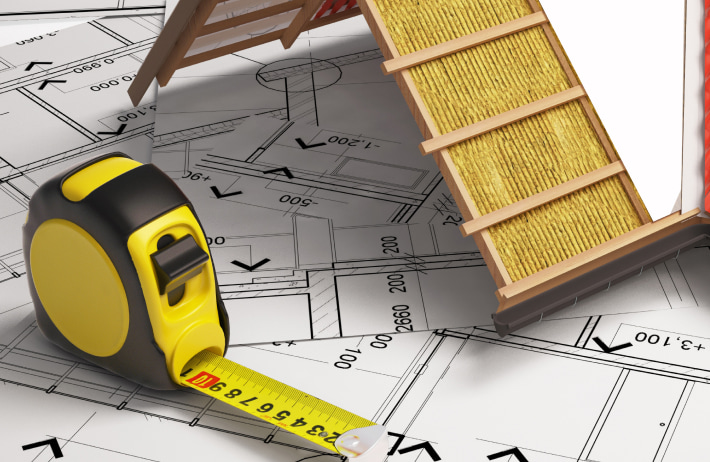 Find thoroughly assessed and
approved local professionals
for major home improvement tasks
Please enter a valid zip code