Qualified Roof Inspection Companies Near Me
Please enter a valid zip code
MyHomeQuote puts you in touch with trusted roofing contractors in your area. Complete our short questionnaire to get clear-cut roofing quotes at no cost.
Cut the hassle: Find a professional roof inspector near you with MyHomeQuote
The advantage of finding and hiring qualified roof inspectors with MyHomeQuote's contractor-matching service is unparalleled. We eliminate the guesswork of seeking reliable roof inspection companies and provide you with the desired peace of mind. The best part of it is that we do it free of charge. With MyHomeQuote, a roof inspection near you can be booked in a matter of minutes. Thanks to our regularly-updated pool of vetted pros, we can connect you with two to five certified pros in a 10-mile area. Dealing with us is fruitful and non-binding. You can either analyze the local inspector rates or make up your expected roofing budget - whatever your target is, you will accomplish it with MyHomeQuote. Ensure a quality outcome by connecting with the right roof-inspecting professional through our free contractor-matching service today.
GET ACCURATE ESTIMATE
Including price quotations from local pros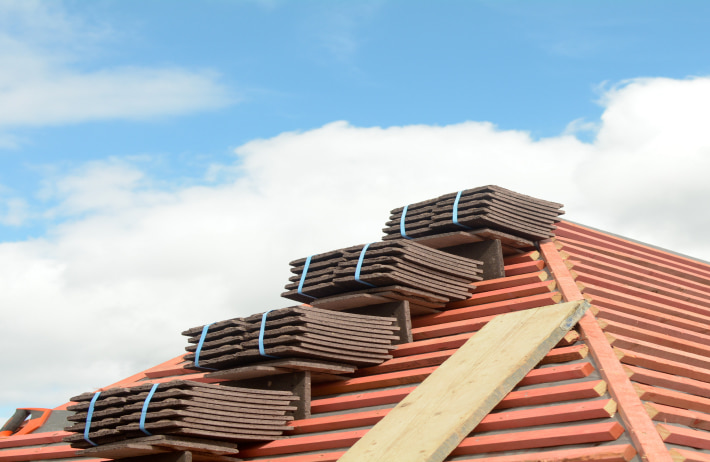 Streamline Your Roofing Project With MyHomeQuote

Step 1
Discover Top Local Roofers
Complete the form to book certified roofers in your county, ready to repair or replace your roof.

Step 2
Get Free Project Estimation
Calculate your roofing project by specifying your needs, preferences, and location.

Step 3
Get Custom Roofing Quotes
Get up to 4 offers from local roofing pros and pick the best bid based on your budget and expertise needs.
Transform Your Home with Expert Roofing Contractors

Locate Roofers for Free
Browse through local roofing professionals, acquire their rates, communicate, and book appointments without no cost upfront

Compare Roofing Quotes
Review proposals for your roofing project, assess bids, and examine contractor profiles and qualifications - all in real-time

Hire Vetted Roofers
Partner with top-rated professionals in the local market, renowned for their exceptional work and complaint-free reputation
12.000 +
homeowner requests processed daily
80.000 +
renovation projects performed annually
73%
homeowners get back to us for more quotes
3 out 5
contacts with contractors end up closing a deal
Here's what clients who found local roofers through MyHomeQuote say
roofing
Love the way this platform works
I'm writing to express my gratitude to the support managers who helped me find a professional roofing crew in Atlanta.
roofing
My roofing installation project was completed successfully
I hired roof installation guys through MyHomeQuote. No suggestions for the platform work. Will definitely use it again.
roofing
Prompt service, clear-cut quotes
I found handy roofing contractors in Charlotte's suburbs through this platform.
roofing
The work is done okay
I experienced no trouble booking contractor services. Fair pricing for the job provided.
roofing
It worked out well for me
It took them time to find good roofers for me. But I ended up hiring an expert roofing contractor in Omaha.
roofing
The more services like this, the better
I found a crew of skilled roofers here for less than an hour. They did a great job. I would recommend MyHomeQuote to friends.
What to look for when hiring a roof inspection company? - Professional advice from MyHomeQuote
Roof inspectors specialize in assessing the condition of the roof to reveal and approach the issues like leaks, holes, damaged structural elements, etc. They often help to nip the roofing problems in the bud, preventing the entire roof from being replaced. Reputable roof inspection companies provide a broad spectrum of inspecting and repair services, checking every inch of the roof with meticulous attention. They look for damage and potential issues, evaluating the overall health of the roofing system.
Depending on the structure and size of the roof, the nature of the inspection, and the scope of work, roof inspection contractors averagely charge around $100 - $350 per project. This cost does not cover repairs. Though, investing up to $350 in your roof's annual check-up pays off only if you know what to look for when comparing roof inspection services. By entrusting your roof to laypeople, you will put your money down the drain and possibly get nothing except a general report. And even worse, you may fall into the trap of scammers who come up with imaginary roof problems to make money from you.
Here are the professional recommendations from MyHomeQuote on what to consider before hiring roof inspectors near you:
Expertise. It's beneficial to choose an inspector with a robust track record inspecting roofs similar to yours (for instance, roofing material or structure). It would be best if the selected pro could prove its expertise.
Qualification. When looking for roofing inspections near you, put a premium on contractors with valid certifications and licenses. Those pros well-versed in local building codes and industry standards may charge higher for their inspection services, yet you will enjoy peace of mind working with them.
Insurance. Always confirm that the considered provider of roof inspection services has adequate liability insurance to cover any mishap during the inspection. Don't skip this point, as accidents are common during inspections on pitched roofs.
Cost. Get quotes from up to 5 companies providing roof inspection near you to compare their estimates and rates. Please note that the cheapest might not offer the best service. Balance cost with quality, considering the number of services offered for the same price.
Remember, the proper professional will give you peace of mind about the state of your roof, so be thorough in your research before hiring a roof inspector. With MyHomeQuote, you're always on the safe side as we take care of the reputation and expertise of the roof inspection companies we deal with. Once you leave the request with us, you get custom quotes from pre-selected professionals meeting our rigid quality standards.
FAQ
What is included in a general roof inspection?
A general roof inspection typically involves a comprehensive assessment of the roof's overall health and structural integrity. The inspector examines interior and exterior aspects, closely scrutinizing for signs of damage such as leaks, rot, or structural stresses. They also inspect the condition of shingles, tiles, or other roofing materials and examine the gutters, downspouts, chimneys, and vents for blockages or issues.
Does a roof inspection company provide repair services?
While some roof inspection companies offer repair services, it's only true for some. This often depends on the company's capabilities and the extent of the identified issues during the inspection. However, even if a particular company doesn't provide repairs, they can typically recommend trusted professionals in the field to perform the necessary work.
How often is a roof inspection recommended per year?
A roof inspection is recommended to be performed once a year. If you live in an area prone to storms and high winds, consider booking roof inspections near you 2-3 times a year or after every severe storm. Plus, if your roof has experienced previous issues, more frequent inspections can help catch potential problems early.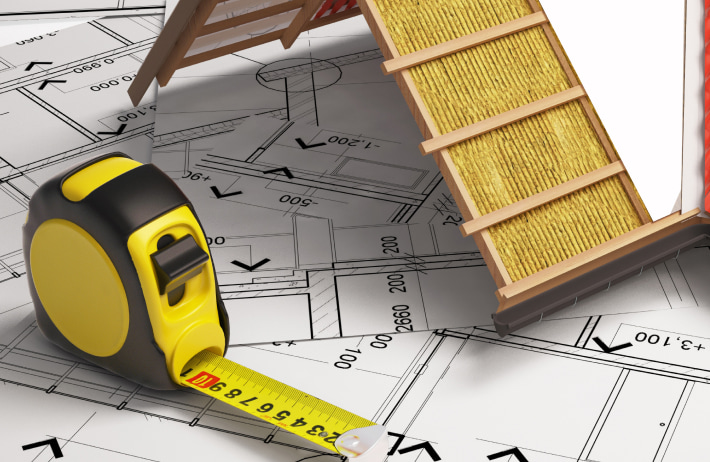 Find thoroughly assessed and
approved local professionals
for major home improvement tasks
Please enter a valid zip code