Find Foam Roofing Contractors Near You
Please enter a valid zip code
MyHomeQuote puts you in touch with trusted roofing contractors in your area. Complete our short questionnaire to get clear-cut roofing quotes at no cost.
Hire foam roofing contractors with MyHomeQuote
Want to install a roofing system with the highest R-value? MyHomeQuote is one step away from locating the best spray foam roofing contractors near you. To set the ball rolling, provide valuable information about your project, like your housetop footage and type. We cooperate with established spray foam roofing contractors who know like a book SPF chemistry and use top-notch application equipment. You can share your project details by clicking the button below and completing a questionnaire. We'll analyze the data and short-list foam roofing companies near you that seem just the ticket. With MyHomeQuote, you get your contractor hiring process covered! Make sure the entered ZIP code matches your home address, as we'll look for experts in that area.
GET ACCURATE ESTIMATE
Including price quotations from local pros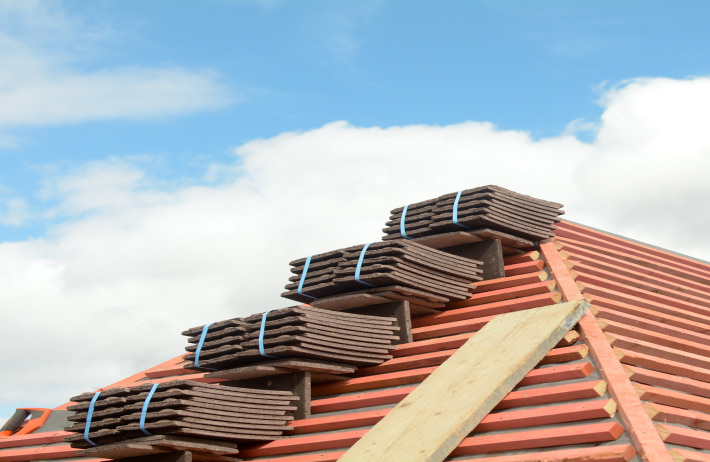 Streamline Your Roofing Project With MyHomeQuote

Step 1
Discover Top Local Roofers
Complete the form to book certified roofers in your county, ready to repair or replace your roof.

Step 2
Get Free Project Estimation
Calculate your roofing project by specifying your needs, preferences, and location.

Step 3
Get Custom Roofing Quotes
Get up to 4 offers from local roofing pros and pick the best bid based on your budget and expertise needs.
Transform Your Home with Expert Roofing Contractors

Locate Roofers for Free
Browse through local roofing professionals, acquire their rates, communicate, and book appointments without no cost upfront

Compare Roofing Quotes
Review proposals for your roofing project, assess bids, and examine contractor profiles and qualifications - all in real-time

Hire Vetted Roofers
Partner with top-rated professionals in the local market, renowned for their exceptional work and complaint-free reputation
12.000 +
homeowner requests processed daily
80.000 +
renovation projects performed annually
73%
homeowners get back to us for more quotes
3 out 5
contacts with contractors end up closing a deal
Here's what clients who found local roofers through MyHomeQuote say
roofing
Love the way this platform works
I'm writing to express my gratitude to the support managers who helped me find a professional roofing crew in Atlanta.
roofing
My roofing installation project was completed successfully
I hired roof installation guys through MyHomeQuote. No suggestions for the platform work. Will definitely use it again.
roofing
Prompt service, clear-cut quotes
I found handy roofing contractors in Charlotte's suburbs through this platform.
roofing
The work is done okay
I experienced no trouble booking contractor services. Fair pricing for the job provided.
roofing
It worked out well for me
It took them time to find good roofers for me. But I ended up hiring an expert roofing contractor in Omaha.
roofing
The more services like this, the better
I found a crew of skilled roofers here for less than an hour. They did a great job. I would recommend MyHomeQuote to friends.
What qualities does MyHomeQuote look for in foam roofing contractors?
We have a few superheroes on board who conduct a thorough screening process for all new roofing specialists. It takes a herculean effort to select the right foam roofing companies as a perfect list-worthy candidate must have:
Licensing and insurance. MyHomeQuotes doesn't cooperate with contractors who don't have valid licenses and certificates required by state law. As roofing has a high level of job site accidents, we check whether a roofer carries general liability insurance.
Experience. A start-up foam roofing company with a few months of experience won't be listed. We look for contractors with a great deal of knowledge of SPF applications, common problems, and solutions.
Ethical behavior. All foam roofers near you that we connect you with have a clean record with no history of suspicious activity.
Great reputation. The customer satisfaction rate, professionalism, and attention to detail make for a company's reputation. We use all info sources to get the picture.
Is it necessary to hire a foam roofing company for SPF system installation?
Installation of an SPF roofing system may seem like an ideal DIY project, but it isn't the case unless you have expensive hands-on experience. Unlike other types, spray foam roofing requires specialized equipment and materials you can't find in the nearest hardware store. And incorrect installation can result in costly issues.
Spray foam roofing contractors have all it takes to do the job to a high standard. They can boast required training, top-of-the-line equipment, licenses, and everything in between.
FAQ
How long can it take foam roofing contractors to complete the installation?
Standard residential projects usually take between 2 to 5 days.
What factors should I consider when comparing rates of foam roofing companies?
It's worth paying attention to the experience, reviews, quality of products, and services they include in their estimates. You can also check whether companies offer comprehensive warranties
What questions should I ask potential foam roofing contractors?
You should find out what type of foam they use and its typical lifespan. Plus, you can discover how resistant the chosen roofing material is to damage from falling debris and harsh weather conditions.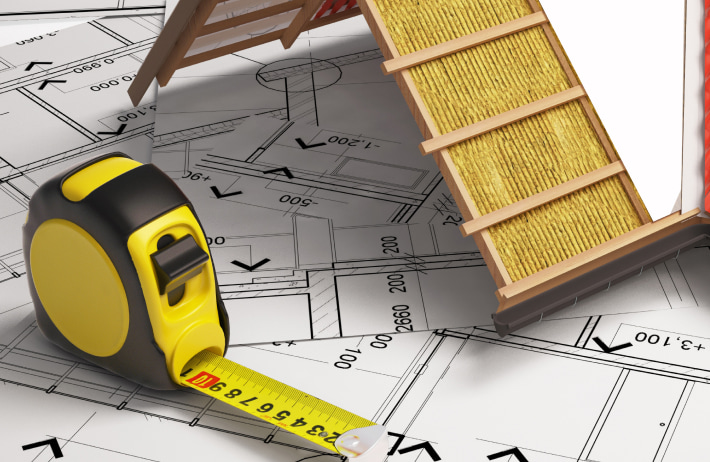 Find thoroughly assessed and
approved local professionals
for major home improvement tasks
Please enter a valid zip code