Find Flat Roofing Contractors Near You
Please enter a valid zip code
MyHomeQuote puts you in touch with trusted roofing contractors in your area. Complete our short questionnaire to get clear-cut roofing quotes at no cost.
Cherry-pick flat roofers near you with MyHomeQuote
Does your low-sloped housetop show signs of tear and wear? Consider scheduling inspection services with a trustworthy flat roof specialist to pinpoint issues early on. If you don't know a call-worthy one, MyHomeQuote is here to help you find some. This contractor-matching platform is home to hundreds of flat roofing companies across the USA. Once you leave your request, we can connect you with the right one. Whether for locating residential or commercial flat roofing contractors near you, MyHomeQuote is the #1 place. We carefully analyze provided data to ensure the listed specialists meet your expectations. When filling in the form, specify what flat roofing services you need. Also, enter your ZIP code for more precise search results.
GET ACCURATE ESTIMATE
Including price quotations from local pros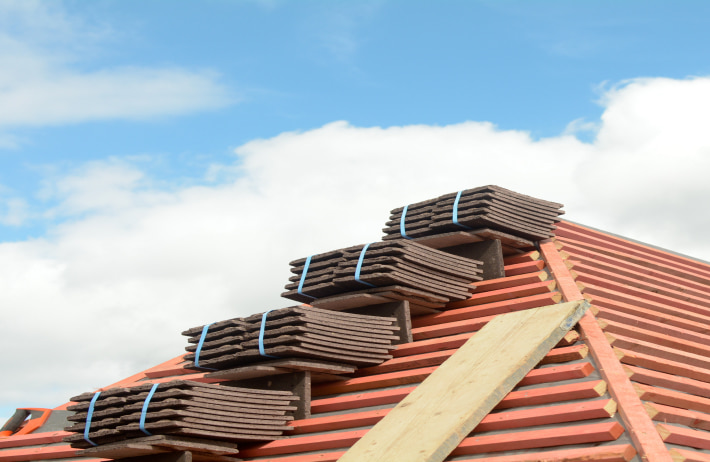 Streamline Your Roofing Project With MyHomeQuote

Step 1
Discover Top Local Roofers
Complete the form to book certified roofers in your county, ready to repair or replace your roof.

Step 2
Get Free Project Estimation
Calculate your roofing project by specifying your needs, preferences, and location.

Step 3
Get Custom Roofing Quotes
Get up to 4 offers from local roofing pros and pick the best bid based on your budget and expertise needs.
Transform Your Home with Expert Roofing Contractors

Locate Roofers for Free
Browse through local roofing professionals, acquire their rates, communicate, and book appointments without no cost upfront

Compare Roofing Quotes
Review proposals for your roofing project, assess bids, and examine contractor profiles and qualifications - all in real-time

Hire Vetted Roofers
Partner with top-rated professionals in the local market, renowned for their exceptional work and complaint-free reputation
12.000 +
homeowner requests processed daily
80.000 +
renovation projects performed annually
73%
homeowners get back to us for more quotes
3 out 5
contacts with contractors end up closing a deal
Here's what clients who found local roofers through MyHomeQuote say
roofing
Love the way this platform works
I'm writing to express my gratitude to the support managers who helped me find a professional roofing crew in Atlanta.
roofing
My roofing installation project was completed successfully
I hired roof installation guys through MyHomeQuote. No suggestions for the platform work. Will definitely use it again.
roofing
Prompt service, clear-cut quotes
I found handy roofing contractors in Charlotte's suburbs through this platform.
roofing
The work is done okay
I experienced no trouble booking contractor services. Fair pricing for the job provided.
roofing
It worked out well for me
It took them time to find good roofers for me. But I ended up hiring an expert roofing contractor in Omaha.
roofing
The more services like this, the better
I found a crew of skilled roofers here for less than an hour. They did a great job. I would recommend MyHomeQuote to friends.
Top-3 reasons to use MyHomeQuote for locating flat roofing contractors near you
The internet is jam-packed with websites dedicated to roofing services. So, why use a specialized platform to find flat roofing contractors if you can just google them instead? Firstly, it's a stunning time-saving tool as you don't need to waste hours scrolling down web pages to find a suitable company. Secondly, you save yourself the hustle of verifying numerous flat roof contractors. Moreover, you don't need to iterate your project details all over again.
MyHomeQuote can make your life stress-free as you get at:
Vetted flat roof experts. Our team rigorously checks the background of contractors you get hold of. This ensures that all selected flat roof installers are licensed and certified.
Free intuitive platform. A user-friendly interface makes it easy to enter your project details and requirements. Once data are processed, we'll connect you with matching professionals in your area.
Competitive quotes. You don't need to talk to every flat roof contractor face-to-face to get an estimate. MyHomeQuote encourages different companies to bid for your roofing project, so you can compare quotes with deliberation.
How to compare quotes from different specialists in flat roof replacement near you
You need to develop a comprehensive strategy for comparing roofing estimates to get the best bang for your buck. Flat roofing specialists don't offer cookie-cutter quotes even if their prices look like twins. That's why you should carefully examine their service packages and rates.
Even though the lowest quote may seem the most attractive, you shouldn't let your guard down as it isn't always the best. Pay attention to the services included in the price. While some quotes may cover labor, quality materials, and even post-installation cleanup, others may only cover labor.
Deadlines are another thing you need to consider. Check how long it may take each flat roofing contractor to complete the project. Choose a middle ground between rashness and dillydallying.
As you can come across hundreds of materials made for low-sloped housetops, it's worth finding out what type and grade each flat roof company suggests. High-quality options may come with a higher price tag but can last longer.
Factors that often remain overlooked when checking flat roofing estimates
Most homeowners zero in on the project costs, timeframe, and services provided, turning a blind eye to other aspects that may affect the price. Thus, some first-time flat roofers may charge like experts with 5+ years of experience, but only the latter can really offer you a second-to-none result.
You should also look out for warranties provided in the quotes. If you find none, it may mean that a contractor isn't confident of their skills and quality of materials. And it's better to stay away from flat roof specialists who ask for a large percentage of the job cost upfront. A company that requires full payment is a no-no.
FAQ
What should I expect to see in a detailed quote from flat roof contractors near me?
A detailed quote should include a project description, cost breakdown, deadlines, payment schedule, warranty details, and insurance info.
How often do I need to hire a flat roofing company to replace a low-sloped housetop?
A flat roof needs to be replaced every 10-15 years. But, the exact timing can vary based on the materials used, weather conditions, and maintenance practices.
What should I prioritize when comparing quotes from flat roofing installers – cost, experience, materials, or other factors?
Experience, credentials, and materials should always come first.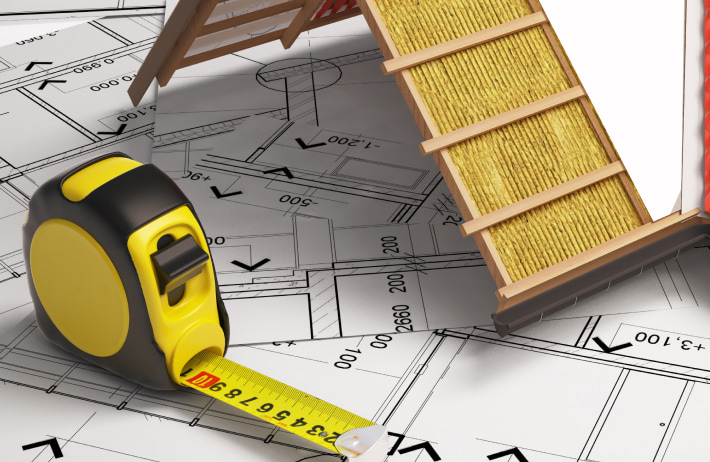 Find thoroughly assessed and
approved local professionals
for major home improvement tasks
Please enter a valid zip code