Verified EPDM installers near you
Please enter a valid zip code
MyHomeQuote puts you in touch with trusted roofing contractors in your area. Complete our short questionnaire to get clear-cut roofing quotes at no cost.
EPDM roofing near you: Get customized services with MyHomeQuote
Do you stress out about the paperwork and permits required for installing flat roofing? Knock it off! Established EPDM roofing contractors can do that for you. To locate the best companies in your place, come to MyHomeQuote, a one-stop expert-matching platform. We only network with EPDM roofers who know the ropes of uncompromising flat roof repairs and installation. You can now give your roofing project a head start. Open the form below to share details you want the EPDM roofing contractors near you to consider when preparing an estimate. Specify your housetop footage and issues you need to fix. And MyHomeQuote will connect you with the most befitting EPDM roofers near you. Enter your ZIP code to narrow down the search radius.
GET ACCURATE ESTIMATE
Including price quotations from local pros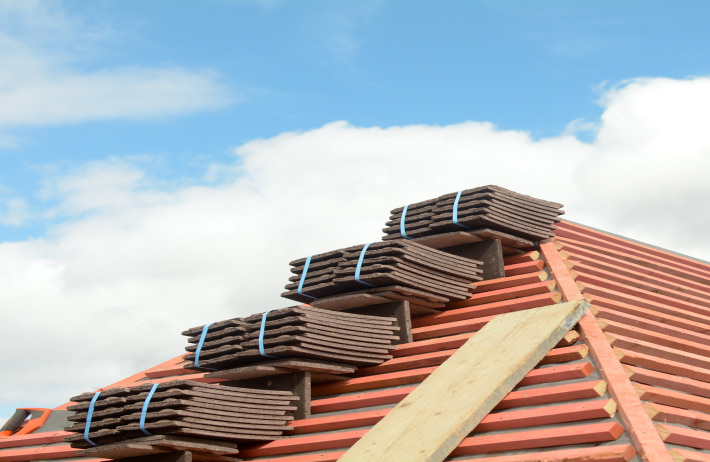 Streamline Your Roofing Project With MyHomeQuote

Step 1
Discover Top Local Roofers
Complete the form to book certified roofers in your county, ready to repair or replace your roof.

Step 2
Get Free Project Estimation
Calculate your roofing project by specifying your needs, preferences, and location.

Step 3
Get Custom Roofing Quotes
Get up to 4 offers from local roofing pros and pick the best bid based on your budget and expertise needs.
Transform Your Home with Expert Roofing Contractors

Locate Roofers for Free
Browse through local roofing professionals, acquire their rates, communicate, and book appointments without no cost upfront

Compare Roofing Quotes
Review proposals for your roofing project, assess bids, and examine contractor profiles and qualifications - all in real-time

Hire Vetted Roofers
Partner with top-rated professionals in the local market, renowned for their exceptional work and complaint-free reputation
12.000 +
homeowner requests processed daily
80.000 +
renovation projects performed annually
73%
homeowners get back to us for more quotes
3 out 5
contacts with contractors end up closing a deal
Here's what clients who found local roofers through MyHomeQuote say
roofing
Love the way this platform works
I'm writing to express my gratitude to the support managers who helped me find a professional roofing crew in Atlanta.
roofing
My roofing installation project was completed successfully
I hired roof installation guys through MyHomeQuote. No suggestions for the platform work. Will definitely use it again.
roofing
Prompt service, clear-cut quotes
I found handy roofing contractors in Charlotte's suburbs through this platform.
roofing
The work is done okay
I experienced no trouble booking contractor services. Fair pricing for the job provided.
roofing
It worked out well for me
It took them time to find good roofers for me. But I ended up hiring an expert roofing contractor in Omaha.
roofing
The more services like this, the better
I found a crew of skilled roofers here for less than an hour. They did a great job. I would recommend MyHomeQuote to friends.
How does MyHomeQuote help in finding reputable EPDM roofers near you?
Hiring a reliable roofing contractor is already half the battle, as you can feel secure about the quality of work provided. Many companies have also built strong connections with suppliers, meaning they can get reasonably priced high-end materials. That's why MyHomeQuote bends over backward to connect you with the best EPDM roofing experts. The pillars that we've built the contractor-matching service on are:
Screening process. Our team rigorously screens out local EPDM roofing repair specialists to ensure they have state licenses and insurance. We also check criminal history and proven track records for your peace of mind.
Examining reviews. As the internet is now full of customer feedback, we seize the opportunity to ascertain which contractors have the highest satisfaction score.
Providing quotes. Every quote you get contains detailed information about the project costs. If you can't decide between EPDM roofing installation or repair, you can request both estimates.
Customer support. MyHomeQuote has been created with a homeowner in mind. We consider all your needs and demands when handpicking contractors to nip the probability of disputes in the bud.
What different types of EPDM roofing services are available?
If you've noticed your housetop leaking, you can avail yourself of EPDM roof inspection services. An experienced specialist will examine the roofing surface and attic to identify the weak spots and suggest the most practical solution. You can also schedule this service twice yearly (spring and fall) to catch potential issues early on.
EPDM roofing contractors can seal minor rips and use glow-down patches for more extensive cuts. If your housetop is damaged significantly but is still not beyond repair, you can get restoration services. However, multiple leaks, defective flashing, or unreasonably high energy bills can indicate that you need to replace your roof. EPDM roofers will replace the existing roofing material with a brand-new one.
To prolong the housetop's lifespan, you can take advantage of coating services. Thus, your roof will get an extra layer of protection and become more weather resistant. You can also schedule roof maintenance to maintain its longevity. This service involves regular check-ups, cleaning debris, and just-in-time sealing of cracks.
How can EPDM roofers help maintain your roof in pristine condition?
Staving off major roof problems is easier and cheaper than handling them. That's why it's recommended to perform regular inspections and reseal a housetop once the sealant wears off. When you team up with EPDM roofing contractors near you, they can also suggest you improve your roof drainage and ventilation systems. Upgrades can allow for preventing harmful levels of heat and moisture. And if you live in a state with heavy snowfalls, roofers can help winterize your housetop to keep your home energy-efficient while hindering cold-related damage.
FAQ
How can I find EPDM roofing contractors near me?
You can search on Google with keywords such as "local EPDM roofing professionals" or leave your request on MyHomeQuote to cut corners.
What should I look for in qualified EPDM roofers?
A roofing contractor must be certified and licensed to work in your area. Plus, pay attention if a roofer has experience and training in installing EPDM roofing systems.
What are some common problems I should be aware of when dealing with EPDM roofers near me?
Lack of experience is the main culprit of errors such as inadequate surface preparation and poorly installed flashing. They may also skip the insulation and not secure the perimeter.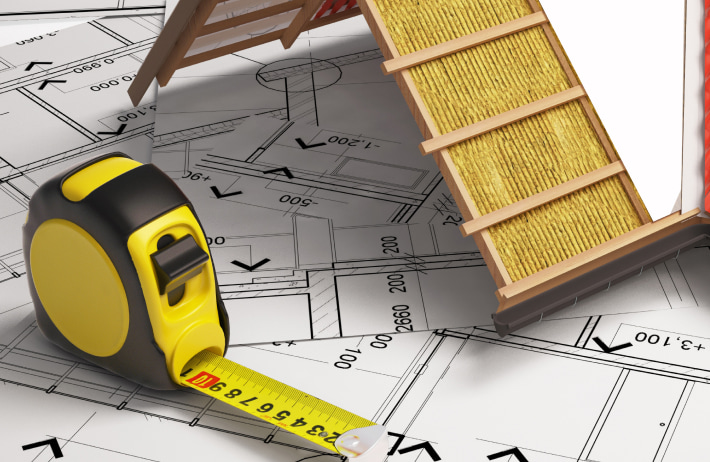 Find thoroughly assessed and
approved local professionals
for major home improvement tasks
Please enter a valid zip code