Verified Roofing Repair Contractors Near Me
Please enter a valid zip code
MyHomeQuote puts you in touch with trusted roofing contractors in your area. Complete our short questionnaire to get clear-cut roofing quotes at no cost.
Top roofing repair near me services to keep your roof in top shape
Has your roofing system fallen victim to unexpected damage or a severe weather outbreak? Don't let minor roofing issues turn into a catastrophe. You can save your roof and ensure the home's integrity by doing timely repairs. Our vetted roof repair contractors can provide you with fast and efficient solutions that restore the integrity of your roof. From hole patching and reshingling to replacement of flashing and fascia, the spectrum of services they provide has no limits. Just enter your ZIP Code and the specifics of services you seek and get quotes from roofing repair companies near you. We'll connect you with local crews the same day, ensuring smooth deal closing. With us, quality roof repair near-me services are always at your fingertips.
GET ACCURATE ESTIMATE
Including price quotations from local pros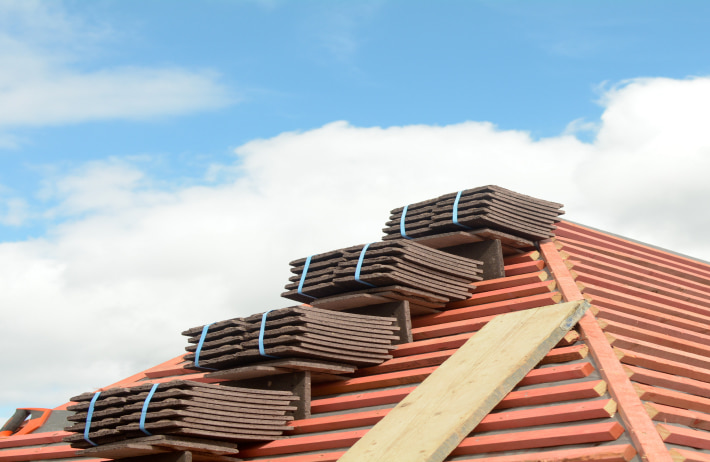 Streamline Your Roofing Project With MyHomeQuote

Step 1
Discover Top Local Roofers
Complete the form to book certified roofers in your county, ready to repair or replace your roof.

Step 2
Get Free Project Estimation
Calculate your roofing project by specifying your needs, preferences, and location.

Step 3
Get Custom Roofing Quotes
Get up to 4 offers from local roofing pros and pick the best bid based on your budget and expertise needs.
Transform Your Home with Expert Roofing Contractors

Locate Roofers for Free
Browse through local roofing professionals, acquire their rates, communicate, and book appointments without no cost upfront

Compare Roofing Quotes
Review proposals for your roofing project, assess bids, and examine contractor profiles and qualifications - all in real-time

Hire Vetted Roofers
Partner with top-rated professionals in the local market, renowned for their exceptional work and complaint-free reputation
12.000 +
homeowner requests processed daily
80.000 +
renovation projects performed annually
73%
homeowners get back to us for more quotes
3 out 5
contacts with contractors end up closing a deal
Here's what clients who found local roofers through MyHomeQuote say
roofing
Love the way this platform works
I'm writing to express my gratitude to the support managers who helped me find a professional roofing crew in Atlanta.
roofing
My roofing installation project was completed successfully
I hired roof installation guys through MyHomeQuote. No suggestions for the platform work. Will definitely use it again.
roofing
Prompt service, clear-cut quotes
I found handy roofing contractors in Charlotte's suburbs through this platform.
roofing
The work is done okay
I experienced no trouble booking contractor services. Fair pricing for the job provided.
roofing
It worked out well for me
It took them time to find good roofers for me. But I ended up hiring an expert roofing contractor in Omaha.
roofing
The more services like this, the better
I found a crew of skilled roofers here for less than an hour. They did a great job. I would recommend MyHomeQuote to friends.
Tips from MyHomeQuote on locating reputable roof repair contractors
Every person owning a house faces the need to hire a contractor for roof maintenance and repair. This simple at-first-sight task may become a nightmare if you have no idea how to spot scammers in the sea of ​​local roofing companies. Here are the red flags you should be watchful of when hiring a pro for your project:
Lack of credentials. A reliable roof repair company can prove its expertise by license and insurance. Its contractors also carry worker's compensation and liability insurance. If the company you reach out to cannot provide proof of these, it could be a red flag.
Suspiciously low bids. While everyone appreciates lucrative offers, too-good-to-be-true bids should alert you. They may indicate the use of subpar materials and point to scam schemes. At best, you will deal with unskilled roofers who master their skills by taking projects at cost.
No past references. As a rule, professional roofing repair contractors have a bunch of references from their former clients that make up their portfolio and serve for PR means. If the roofer you deal with has nothing to share or refuses to provide references, this could be a sign of fraud or lack of experience.
Unresolved complaints. Check the considered roof repair companies up on the Better Business Bureau and other online review platforms. If they have several unresolved complaints or negative reviews, it may indicate poor business practices and low-quality work.
Poor communication. If a roof repair contractor is hard to reach, doesn't return calls or emails, and doesn't keep you updated about the project, it's a bad sign. Professional contractors always maintain good communication.
Subcontracting the work. If the roofer intends to subcontract the work to someone else, it might be a sign that they lack the required skills or the stability to complete your project. It is always better to stay away from small roof repair contractors who are limited in time and worker resources.
No contract is offered to sign. A reputable roofing contractor should offer a detailed contract outlining the project's scope, costs, timeline, and what happens if things go awry. If there's no contract, you, as a homeowner, have no protections if something goes wrong.
When hiring a roofing repair expert, it is critical to perform thorough research to ensure their credibility. Key red flags to be cautious of include lack of proper licensing and insurance, no physical business location, suspiciously low bids, lack of references, unresolved complaints, poor communication, high-pressure sales tactics, lack of written estimates, and absence of warranties. Also, be wary if the contractor plans on subcontracting the work or does not provide a detailed contract.
MyHomeQuote is the best way to ensure you are hiring a legitimate, skilled, and professional roofing repair company. Having an extensive network of pre-selected contractors, we connect you with only proven pros we are responsible for.
FAQ
What should you consider before hiring a roof repair contractor?
If you want to hire a qualified roofer, consider their licensing and insurance status to ensure they operate within the law and have coverage for any accidents. Plus, make sure to review their past work and ask their former clients for references.
Should you hire a contractor for small roof repairs?
Consider hiring a pro for minor roof repairs just as well as for major ones. Even minor issues can quickly escalate into extensive roof damage if not handled accurately and on time. A professional contractor has the right skills and tools to fix the problem efficiently and understands potential underlying issues that may not be apparent at first glance.
How many roof repair quotes are optimal to get before signing a deal?
Here at MyHomeQuote, we provide you with up to 5 free estimates so you can make an informed decision. However, as a rule, three detailed quotes are enough to understand the level of rates on the market and the scope of services provided for the fixed price.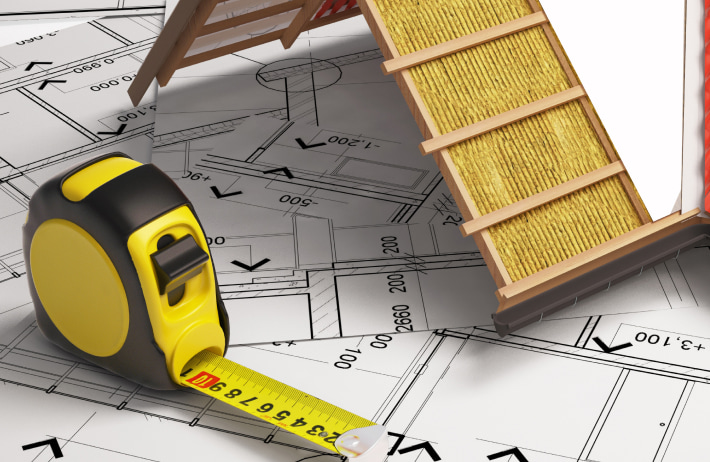 Find thoroughly assessed and
approved local professionals
for major home improvement tasks
Please enter a valid zip code