Time-honored roof coating companies
Please enter a valid zip code
MyHomeQuote puts you in touch with trusted roofing contractors in your area. Complete our short questionnaire to get clear-cut roofing quotes at no cost.
Roof coating near me: Skyrocket your search with MyHomeQuote
Roof coating increases your housetop lifespan and saves energy if applied correctly. And there is no better way to do that than with experienced roof coating contractors. Don't know anyone reliable nearby? MyHomeQuote can come to the rescue, connecting you with roof sealing companies near you. Whether your roofing project requires repairs or prep work, we can help you find the best one-size-fits-all solution. So, you can get roof coating services combined with whatever you need. Everything you need to do is complete the form below, particularizing your project details. Let us know if you want your roof coating contractor to install gutters or vents. And make sure to enter your correct home address so that we can limit the search area.
GET ACCURATE ESTIMATE
Including price quotations from local pros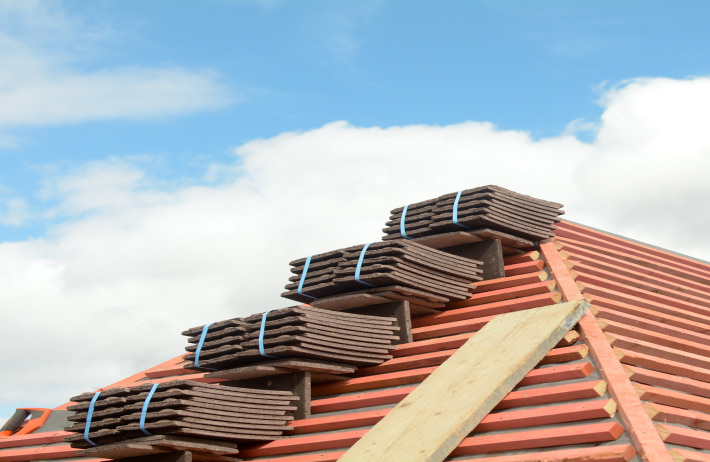 Streamline Your Roofing Project With MyHomeQuote

Step 1
Discover Top Local Roofers
Complete the form to book certified roofers in your county, ready to repair or replace your roof.

Step 2
Get Free Project Estimation
Calculate your roofing project by specifying your needs, preferences, and location.

Step 3
Get Custom Roofing Quotes
Get up to 4 offers from local roofing pros and pick the best bid based on your budget and expertise needs.
Transform Your Home with Expert Roofing Contractors

Locate Roofers for Free
Browse through local roofing professionals, acquire their rates, communicate, and book appointments without no cost upfront

Compare Roofing Quotes
Review proposals for your roofing project, assess bids, and examine contractor profiles and qualifications - all in real-time

Hire Vetted Roofers
Partner with top-rated professionals in the local market, renowned for their exceptional work and complaint-free reputation
12.000 +
homeowner requests processed daily
80.000 +
renovation projects performed annually
73%
homeowners get back to us for more quotes
3 out 5
contacts with contractors end up closing a deal
Here's what clients who found local roofers through MyHomeQuote say
roofing
Love the way this platform works
I'm writing to express my gratitude to the support managers who helped me find a professional roofing crew in Atlanta.
roofing
My roofing installation project was completed successfully
I hired roof installation guys through MyHomeQuote. No suggestions for the platform work. Will definitely use it again.
roofing
Prompt service, clear-cut quotes
I found handy roofing contractors in Charlotte's suburbs through this platform.
roofing
The work is done okay
I experienced no trouble booking contractor services. Fair pricing for the job provided.
roofing
It worked out well for me
It took them time to find good roofers for me. But I ended up hiring an expert roofing contractor in Omaha.
roofing
The more services like this, the better
I found a crew of skilled roofers here for less than an hour. They did a great job. I would recommend MyHomeQuote to friends.
How does MyHomeQuote help in locating roof coating contractors near you?
Even though a private house makes for a stunning long-term investment, it comes with hundreds of different issues you need to address all the time. We understand how burdensome it can be to search for credible roof coating companies near you when you have enough on your plate. That's why we've designed an advanced contractor-matching platform that can provide you with:
Variety of options. MyHomeQuote is your go-to for roof sealing companies in all 50 states. But we utilize your ZIP code to offer you a location-based service. Once your request is processed, all the available roofing coating contractors are filtered out according to your requests.
Vetted professionals. Our team verifies the state-level licensing and does a background check to ensure all contractors are authorized to do the job.
Detailed info. From work experience to customer reviews to credentials, MyHomeQuote scrutinizes all data that aid in making the right selection.
How much does locating a roof coating contractor near you with MyHomeQuote cost?
MyHomeQuote gives one hundred and ten percent to help homeowners lessen the burden of home repairs and renovation. We know how costly it can be to rainproof your housetop and do other upgardes. That's why, here you can save time and a chunk of money as we help locate a specialist in roof coating near you for free.
We process the project details you leave on the platform and search for the most suitable local contractors. Once they are identified, we pass on information for preparing quotes based on it. Please note that getting an estimate from a roof coating company doesn't commit you in any way. You can take your time to compare quotes and select the most fitting one or none.
What aspects to compare in the first place when evaluating quotes from different silicone roof coating companies?
If money is the main bottleneck, you can start by comparing costs. Some silicone roof coating contractors may offer extremely budget-friendly rates. The catch? They may compromise on the quality of roofing materials to keep the costs down. That's why it's worth checking out what brands the companies opt for. If you aren't going to recoat your housetop every season, selecting high-class materials is a smart move.
Elastomeric roof coating contractors usually specify how long they've been in the industry. While newcomers may just learn the ropes of uncompromising roofing services, experienced specialists tend to deliver top-level results. You can also check whether the company provides a warranty, what aspects it covers, and how long it can be valid.
FAQ
What questions should I ask a potential roof coating contractor during the hiring process?
The list of questions may include the following: Can you show some examples of your previous work and references from past customers? What type of warranties do you offer on your work? Is the total price inclusive of all charges?
How can I negotiate the best price with a roof coating company near me?
Before negotiations begin, do some research or request quotes from other contractors to understand the pricing policy in the market for roof coating services. Pay attention to factors that affect the costs, like the complexity of the job and the type of chosen coating.
What tools or resources can help me find local roof coating companies?
You can avail yourself of Google or check yellow pages to find contractors in your area. Plus, you can ask friends or colleagues for recommendations. To save time, you can come to MyHomeQuote.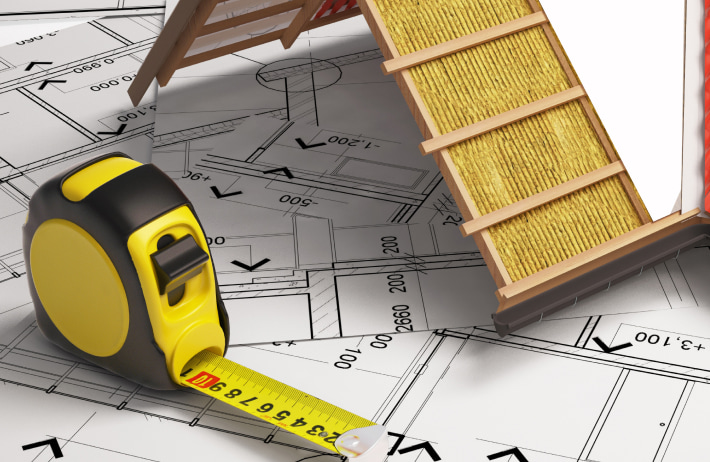 Find thoroughly assessed and
approved local professionals
for major home improvement tasks
Please enter a valid zip code