Acclaimed Copper Roofing Contractors Near You
Please enter a valid zip code
MyHomeQuote puts you in touch with trusted roofing contractors in your area. Complete our short questionnaire to get clear-cut roofing quotes at no cost.
Save time on hiring copper roofing contractors near you with MyHomeQuote
Updating your current copper roof doesn't need to be a time-consuming task! You can now cut the chase and save significant time using our reliable contractor-matching service with national coverage. Our platform instantly connects you with pre-screened copper roofing contractors 10 - 15 miles away. We consider your budget and needs, finding pros with the expertise and certification required for your roofing project. Bid farewell to endless hours of searching and comparing copper roofing companies. Now you can hire proven contractors from the comfort of your couch. Simply select your project, compare quotes, read reviews, and choose the best offer. It's that easy! Start your roofing update journey today by filling out our request form and let trusted copper roofing installers do the rest.
GET ACCURATE ESTIMATE
Including price quotations from local pros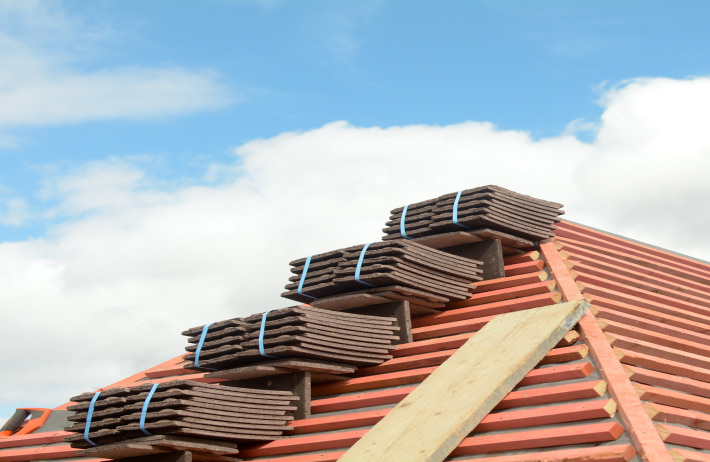 Streamline Your Roofing Project With MyHomeQuote

Step 1
Discover Top Local Roofers
Complete the form to book certified roofers in your county, ready to repair or replace your roof.

Step 2
Get Free Project Estimation
Calculate your roofing project by specifying your needs, preferences, and location.

Step 3
Get Custom Roofing Quotes
Get up to 4 offers from local roofing pros and pick the best bid based on your budget and expertise needs.
Transform Your Home with Expert Roofing Contractors

Locate Roofers for Free
Browse through local roofing professionals, acquire their rates, communicate, and book appointments without no cost upfront

Compare Roofing Quotes
Review proposals for your roofing project, assess bids, and examine contractor profiles and qualifications - all in real-time

Hire Vetted Roofers
Partner with top-rated professionals in the local market, renowned for their exceptional work and complaint-free reputation
12.000 +
homeowner requests processed daily
80.000 +
renovation projects performed annually
73%
homeowners get back to us for more quotes
3 out 5
contacts with contractors end up closing a deal
Here's what clients who found local roofers through MyHomeQuote say
roofing
Love the way this platform works
I'm writing to express my gratitude to the support managers who helped me find a professional roofing crew in Atlanta.
roofing
My roofing installation project was completed successfully
I hired roof installation guys through MyHomeQuote. No suggestions for the platform work. Will definitely use it again.
roofing
Prompt service, clear-cut quotes
I found handy roofing contractors in Charlotte's suburbs through this platform.
roofing
The work is done okay
I experienced no trouble booking contractor services. Fair pricing for the job provided.
roofing
It worked out well for me
It took them time to find good roofers for me. But I ended up hiring an expert roofing contractor in Omaha.
roofing
The more services like this, the better
I found a crew of skilled roofers here for less than an hour. They did a great job. I would recommend MyHomeQuote to friends.
What makes our copper roof installers trustworthy?
Our roofing professionals stand out for their trustworthiness, quality, and expertise. Each roofer from our network is hand-picked and pre-screened, ensuring professionalism and reliability from the start. Here is what else makes our copper roof installers your safe choice:
Track record. We pride ourselves on dealing with roofers with hands-on experience in handling a diverse range of roofing projects. Their track records accomplished by years of hard work serve as the best proof of their unmatched professionalism and extended expertise.
Licensing. Our copper roofing contractors regularly pass trade exams to continue holding active licenses from accredited institutions. The licensing serves as legal proof of their competence. Hiring copper roof installers near you through MyHomeQuote, you can rest easy knowing they operate under the regulations and codes of your state.
Certification. We rigidly evaluate the level of our roofer proficiency, encouraging them to complete professional training to ensure they adhere to ever-changing industry standards and keep abreast of the latest technologies. Copper roofing contractors from our network passed tests administered by the leading US copper roofing manufacturers, so you can rest assured of their mastery.
Stop racking your brains about where to find a vetted copper roofer with extensive expertise. With MyHomeQuote, it poses no challenge to you as we care about screening our roofers, giving you access to top-rated local pros.
FAQ
What after-installation service do copper roofing companies provide?
After-installation services often cover inspection, coating, and minor repairs to ensure the longevity and performance of your copper roof. Many companies also offer professional cleaning services to maintain the aesthetic look of the roof.
What qualifications and certifications should copper roofing installers hold?
Roofers dealing with copper roofing installation should ideally hold a valid license indicating that they have met the regulatory requirements of the state where they operate. Besides being licensed, they should be fully insured to protect homeowners from possible liabilities. Another necessary qualification is specialized training certificates from recognized bodies, proving their skills and mastery.
Is it worth installing a copper metal roof?
Installing a copper metal roof is worth the investment as this metal alloy best suits rigid climates and possess one of the most extensive lifespans. Once installed, such a roof can last up to 100 years with virtually no trouble during the entire service life. On top of that, copper's classic look adds distinct beauty and value to the property, enhancing its resale value.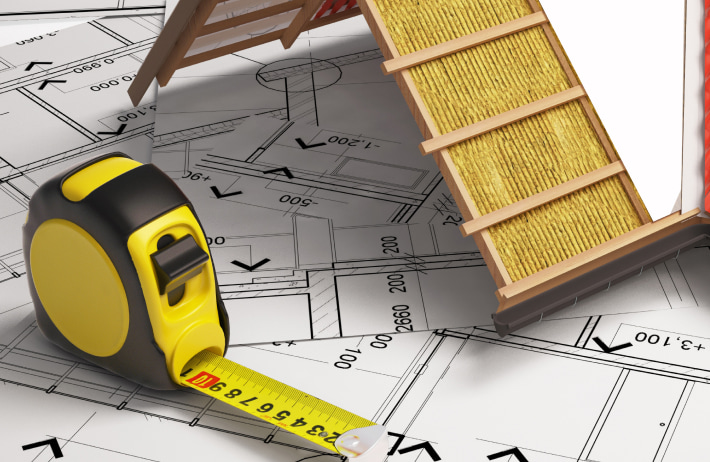 Find thoroughly assessed and
approved local professionals
for major home improvement tasks
Please enter a valid zip code