Vetted Commercial Roofing Contractors Near Me
Please enter a valid zip code
MyHomeQuote puts you in touch with trusted roofing contractors in your area. Complete our short questionnaire to get clear-cut roofing quotes at no cost.
Commercial roofing near me: Keep your business safe with MyHomeQuote
Whether for a warehouse or shopping mall, the roof's integrity and stability are paramount. If you've spotted any issues, use the MyHomeQuote platform to locate commercial roofing companies near you right away. Or you can waste time searching and verifying contractors for weeks, letting problems snowball. When you have your hands full, it's easy to overlook critical moments and hire a commercial roofing contractor that cuts corners. Our team makes every effort to ensure that listed companies have licenses, experience, and a high CSAT score. Thus, you can compare quotes from 5+ commercial roofing companies and just choose the best matching one. To eliminate misunderstandings, fill in the questionnaire below, specifying your project info.
GET ACCURATE ESTIMATE
Including price quotations from local pros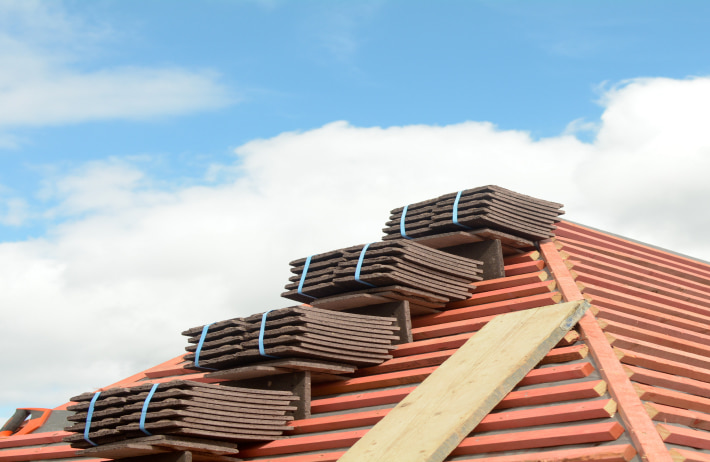 Streamline Your Roofing Project With MyHomeQuote

Step 1
Discover Top Local Roofers
Complete the form to book certified roofers in your county, ready to repair or replace your roof.

Step 2
Get Free Project Estimation
Calculate your roofing project by specifying your needs, preferences, and location.

Step 3
Get Custom Roofing Quotes
Get up to 4 offers from local roofing pros and pick the best bid based on your budget and expertise needs.
Transform Your Home with Expert Roofing Contractors

Locate Roofers for Free
Browse through local roofing professionals, acquire their rates, communicate, and book appointments without no cost upfront

Compare Roofing Quotes
Review proposals for your roofing project, assess bids, and examine contractor profiles and qualifications - all in real-time

Hire Vetted Roofers
Partner with top-rated professionals in the local market, renowned for their exceptional work and complaint-free reputation
12.000 +
homeowner requests processed daily
80.000 +
renovation projects performed annually
73%
homeowners get back to us for more quotes
3 out 5
contacts with contractors end up closing a deal
Here's what clients who found local roofers through MyHomeQuote say
roofing
Love the way this platform works
I'm writing to express my gratitude to the support managers who helped me find a professional roofing crew in Atlanta.
roofing
My roofing installation project was completed successfully
I hired roof installation guys through MyHomeQuote. No suggestions for the platform work. Will definitely use it again.
roofing
Prompt service, clear-cut quotes
I found handy roofing contractors in Charlotte's suburbs through this platform.
roofing
The work is done okay
I experienced no trouble booking contractor services. Fair pricing for the job provided.
roofing
It worked out well for me
It took them time to find good roofers for me. But I ended up hiring an expert roofing contractor in Omaha.
roofing
The more services like this, the better
I found a crew of skilled roofers here for less than an hour. They did a great job. I would recommend MyHomeQuote to friends.
5 factors to consider when selecting a commercial roofing company near you
As a businessman, you know how vital ROI is. And there is no better way to achieve it fast than with an established commercial roofing company that knows its stuff. MyHomeQuote conducts painstaking research, filtering out contractors who don't meet your requirements. But if you are aimed at handling the search for a commercial roofer near you alone, make sure to consider the following aspects:
Licensing and insurance. You might be surprised to know how many contractors don't hold licenses, not to mention insurance and bonding. Cooperation with such a company may result in fines, civil penalties, and a damaged reputation as it's illegal.
Quality of materials. Your facility's housetop is not something you can skimp on. Thus, it's worth opting for commercial roofing companies that use high-end materials for their projects. Otherwise, you may have to deal with frequent repairs or even replace your housetop in the future to come.
Reviews and ratings. You know firsthand that unsatisfied customers can't help but leave negative comments on the web. Thus, it's better to look for feedback even if you consider some commended commercial roofers near you.
Customer service. The best commercial contractors offer a helpline available 24/7 so that you can clarify any info promptly and get updates on your project progress. Plus, you can always contact them in case of any issues.
Warranties. Commercial roofers often offer warranties on their work when they are confident of the quality of labor and materials they utilize. Thus, they'll fix it for free if anything goes wrong within the specified guarantee period.
Certifications and qualifications that commercial roofing companies should possess
As MyHomeQuote covers all US states and territories, we know all roofing license requirements and stay up to date with new laws. To search like a pro and achieve standout results just like we do, you need to find out what regulations must be followed in your area first. Please note that NRCA gives the most widespread certification that commercial roof companies should hold. In addition to it, you should check if the contractor has:
Business license. A commercial roofer should have a valid state-issued license, betokening they can work in the area.
Insurance and bonding. As a roofing job comes with various work-related risks, coverage is a must. And a commercial roof company must be bonded to allow for filing claims in the case of unforeseen circumstances.
Better Business Bureau (BBB) Accreditation. Even though this is not mandatory, high-rated roofing contractors strive to get certified with the bureau and achieve an A+ rating. So, a BBB-accredited company is more likely to meet your expectations.
Manufacturer certifications. Big names in the roofing materials market, like GAF and Owens Corning, offer certifications to commercial flat roofing contractors who have undergone their specialized training. You can be sure the company knows its onions about the roofing products and can boast a strong working relationship with the manufacturer.
OSHA. If you see that a company is OSHA-certified, it means its workers are educated on safety practices.
How to choose the right type of commercial roofing services near you
First off, you need to evaluate the current state of your housetop. Inspection and maintenance services can be enough if it was installed a few years ago. For minor and medium-level issues, you can search for commercial roofing contractors near you that specialize in repairs. However, an old or severely damaged one should be better replaced to escape a vicious cycle of problems.
Bear in mind that a full replacement can cost you 10 times more than regular maintenance or minor repairs. That's why it's worth teaming up with the best commercial roofing company near you for regular check-ups twice a year. It can ensure an unbiased evaluation of your housetop's condition and recommend the most appropriate service.
Can a local commercial roofer help with long-term maintenance planning?
When searching for a credible roofing company that can come to the rescue whenever you need, pay heed to reviews and ratings. You should always check references and professional certifications that prove top-quality workmanship. Only such a company should be allowed to build a long-term maintenance and repair plan.
Your roofing material can help you narrow down the search. If your housetop is covered by galvanized steel, you should only look for commercial metal roofing contractors near you. Such a company can provide excellent emergency services (like post-storm damage) and help plan long-term to eliminate recurrent problems.
FAQ
How can I effectively gather multiple quotes from different commercial roofing companies to compare their services and pricing?
You should compile a list of potentially suitable companies, conduct research, check their websites, ratings, etc., and contact them all to get quotes. Or you can leave your request on MyHomeQuote to set the ball rolling right away.
What aspects should I compare when evaluating quotes from various commercial roofing contractors for the best-fit provider?
Materials used and services (tear-off, clean-up, installation, etc.) included in the estimate should be on your top list. Plus, focus on experience and reputation. It can be the best bet if they correspond with the total costs.
What 3 questions should I ask local commercial roofing companies during the hiring process?
It's worth discovering whether they can provide references from previous projects. Discuss how long it can take to repair your housetop and if there are any add-on services they haven't included in the quote.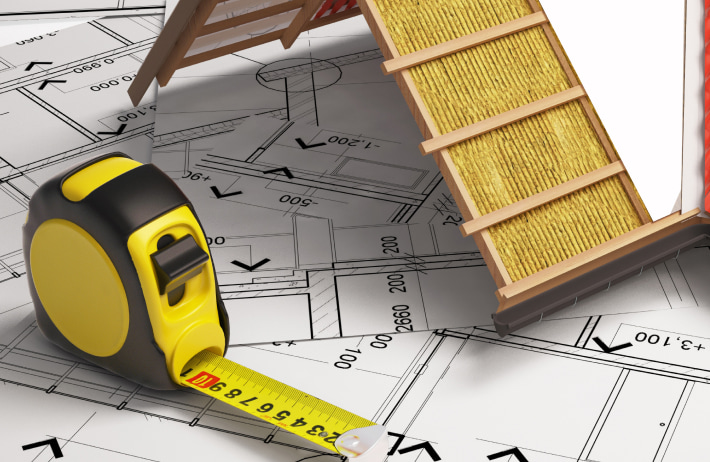 Find thoroughly assessed and
approved local professionals
for major home improvement tasks
Please enter a valid zip code