Tried-and-true asphalt roofing contractors
Please enter a valid zip code
MyHomeQuote puts you in touch with trusted roofing contractors in your area. Complete our short questionnaire to get clear-cut roofing quotes at no cost.
Asphalt shingle roofers: One click away with MyHomeQuote
Are you in the market for a brand-new asphalt housetop? With MyHomeQuote, you can solve the problem of searching for asphalt shingle roofing contractors in one fell swoop. We team up with the best specialists serving US residential housing community on roof repairs and replacement. Whether you are interested in asphalt roof installation from square one or as a part of a restoration project, we've got you covered. All incoming requests are processed at light speed, meaning the first custom-made estimates won't be long in coming. To help us contact you with the most befitting specialists in asphalt roofing near you, specify your project details (slope, square footage, etc.), and enter your ZIP code in the form below.
GET ACCURATE ESTIMATE
Including price quotations from local pros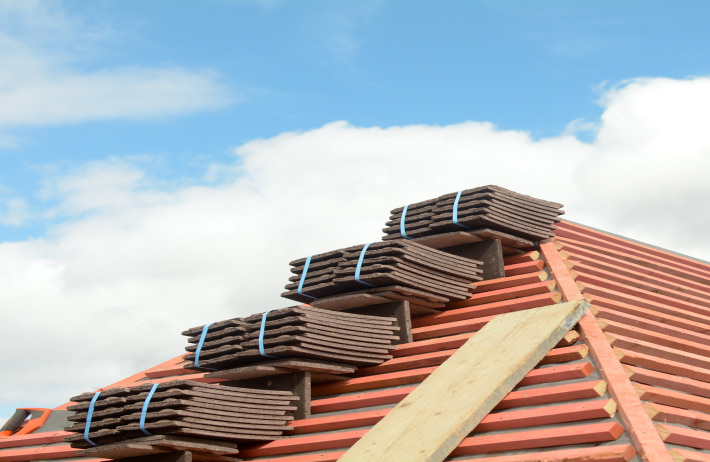 Streamline Your Roofing Project With MyHomeQuote

Step 1
Discover Top Local Roofers
Complete the form to book certified roofers in your county, ready to repair or replace your roof.

Step 2
Get Free Project Estimation
Calculate your roofing project by specifying your needs, preferences, and location.

Step 3
Get Custom Roofing Quotes
Get up to 4 offers from local roofing pros and pick the best bid based on your budget and expertise needs.
Transform Your Home with Expert Roofing Contractors

Locate Roofers for Free
Browse through local roofing professionals, acquire their rates, communicate, and book appointments without no cost upfront

Compare Roofing Quotes
Review proposals for your roofing project, assess bids, and examine contractor profiles and qualifications - all in real-time

Hire Vetted Roofers
Partner with top-rated professionals in the local market, renowned for their exceptional work and complaint-free reputation
12.000 +
homeowner requests processed daily
80.000 +
renovation projects performed annually
73%
homeowners get back to us for more quotes
3 out 5
contacts with contractors end up closing a deal
Here's what clients who found local roofers through MyHomeQuote say
roofing
Love the way this platform works
I'm writing to express my gratitude to the support managers who helped me find a professional roofing crew in Atlanta.
roofing
My roofing installation project was completed successfully
I hired roof installation guys through MyHomeQuote. No suggestions for the platform work. Will definitely use it again.
roofing
Prompt service, clear-cut quotes
I found handy roofing contractors in Charlotte's suburbs through this platform.
roofing
The work is done okay
I experienced no trouble booking contractor services. Fair pricing for the job provided.
roofing
It worked out well for me
It took them time to find good roofers for me. But I ended up hiring an expert roofing contractor in Omaha.
roofing
The more services like this, the better
I found a crew of skilled roofers here for less than an hour. They did a great job. I would recommend MyHomeQuote to friends.
Why use MyHomeQuote for locating vetted asphalt shingle roof contractors
While big cities are jam-packed with roofing specialists of different levels, remote areas experience a talent shortage. Thus, searching for a reliable asphalt roofing company becomes a tough nut to crack in both cases. That's where MyHomeQuote comes into play. We pick up the best options within 10 miles and streamline all selection-related processes. So, you can effortlessly get your hands on:
Credible asphalt roofers. We pull out all the stops to ensure listed contractors have all required licenses, certificates, permits, and insurance. Amateurs and DIYers are a definite no-no.
Free time. Looking for and interacting with multiple asphalt roof repair contractors can be time-consuming and tiresome. MyHomeQuote undertakes all these mind-numbing tasks and only offers pre-screened contractors matching your needs.
Great deals. Once you submit a request, mentioning your roofing project details, you'll get quotes from about 5 companies specializing in asphalt shingle roofing installation. You can take your time to compare prices and get the best deal available.
Why it's worth hiring a pro to install asphalt shingle roofing
Even though asphalt shingles are considered affordable roofing material, covering a 3,000-square-foot roof can cost you a penny. While it may seem that hiring an unskilled worker or installing everything yourself can help you cut expenses, it's far from the case.
Asphalt shingle roof installation involves an array of stages you should be aware of, from selecting the right type of material for your climate to fixing everything securely in place. MyHomeQuote considers all your needs specified in the questionnaire when electing specialists for your project.
An established asphalt shingle roofing company can guarantee you efficiency. It has the top-notch equipment and hands-on experience to complete the project in a timely fashion. You can also benefit from a workmanship warranty on their asphalt shingle installation, meaning they'll fix all issues that occur due to their fault at no cost.
All contractors in our database have proven track records of delivering second-to-none work. In other words, you can be sure that all deadlines will be met, and the probability of follow-up adjustments is zeroed out.
MyHomeQuote for worry-free asphalt shingle roofing repair
As a homeowner, you need to take care of numerous big and little things involved in the roofing project. But you can save yourself some trouble by hiring a reputable asphalt shingles roofing company. Tell us your demands, and we'll provide you with a few suitable options.
Local experts know the building codes in your area and can ensure that the asphalt roof install process complies with those regulations. So, you won't face fines and added expenses to reinstall the roofing material.
Going for asphalt roofing companies also means that you don't need to bother yourself with the disposal of old shingles and other debris. To make your roofing project as hassle-free as possible, fill in the form on the MyHomeQuote platform.
FAQ
What qualities should I look for in asphalt roofing contractors near me?
Search for a specialist with 3+ years of experience in installing and repairing asphalt shingle roofs. Check if they hold a valid license and general liability insurance. Plus, ask if they offer an extensive warranty on their workmanship and materials
What information can you find in asphalt shingle roofing contractors' quotes?
A standard estimate usually informs you about the company, project details, materials (including brand, type, and color), cost breakdown, payment terms, the length of the warranty, and project timeline.
How to compare the quotes of different asphalt roof repair contractors to make the best choice?
Once you get a few quotes, you can compare services (scope of work, materials, and add-on options included). Pay heed to credentials and experience. And don't overlook red flags like strange disputes with clients.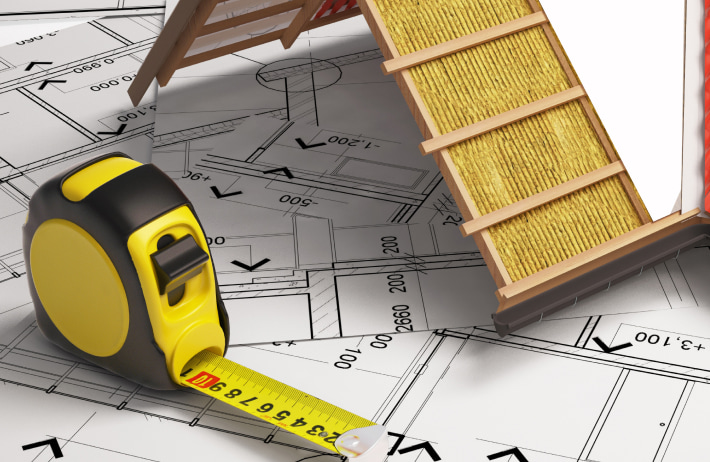 Find thoroughly assessed and
approved local professionals
for major home improvement tasks
Please enter a valid zip code