Established metal roof painting companies near me
Please enter a valid zip code
MyHomeQuote puts you in touch with trusted roofing contractors in your area. Complete our short questionnaire to get clear-cut roofing quotes at no cost.
Find metal roof painting contractors near you with MyHomeQuote
On the lookout for painters who know the drill of metal roofing? MyHomeQuote is your #1 destination for metal roof painting contractors near you. We cover all US states, from Montana to Texas, including all small towns and crowded megapolises. Thus, searching for professional metal roof painters will never feel like a tall order again. The specialists we connect you with can come to the rescue at all stages of your roofing project, from selecting the right paint to coating. If you are interested in metal roof painters near you with a specific skill set, we're here to help you too. Fill in the form specifying your ZIP code to kick-start your search.
GET ACCURATE ESTIMATE
Including price quotations from local pros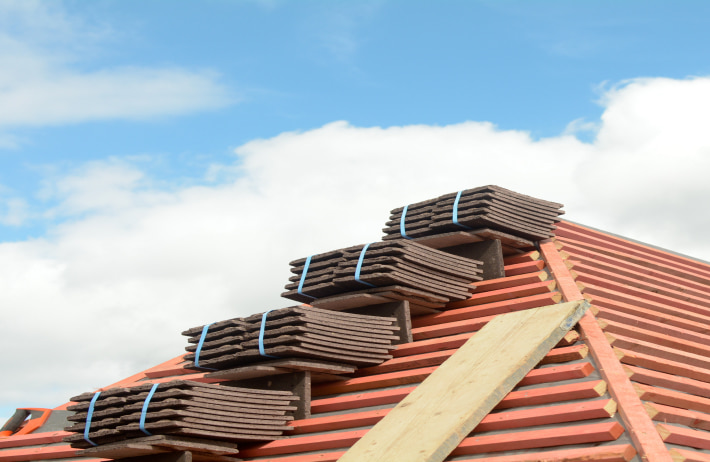 Streamline Your Roofing Project With MyHomeQuote

Step 1
Discover Top Local Roofers
Complete the form to book certified roofers in your county, ready to repair or replace your roof.

Step 2
Get Free Project Estimation
Calculate your roofing project by specifying your needs, preferences, and location.

Step 3
Get Custom Roofing Quotes
Get up to 4 offers from local roofing pros and pick the best bid based on your budget and expertise needs.
Transform Your Home with Expert Roofing Contractors

Locate Roofers for Free
Browse through local roofing professionals, acquire their rates, communicate, and book appointments without no cost upfront

Compare Roofing Quotes
Review proposals for your roofing project, assess bids, and examine contractor profiles and qualifications - all in real-time

Hire Vetted Roofers
Partner with top-rated professionals in the local market, renowned for their exceptional work and complaint-free reputation
12.000 +
homeowner requests processed daily
80.000 +
renovation projects performed annually
73%
homeowners get back to us for more quotes
3 out 5
contacts with contractors end up closing a deal
Here's what clients who found local roofers through MyHomeQuote say
roofing
Love the way this platform works
I'm writing to express my gratitude to the support managers who helped me find a professional roofing crew in Atlanta.
roofing
My roofing installation project was completed successfully
I hired roof installation guys through MyHomeQuote. No suggestions for the platform work. Will definitely use it again.
roofing
Prompt service, clear-cut quotes
I found handy roofing contractors in Charlotte's suburbs through this platform.
roofing
The work is done okay
I experienced no trouble booking contractor services. Fair pricing for the job provided.
roofing
It worked out well for me
It took them time to find good roofers for me. But I ended up hiring an expert roofing contractor in Omaha.
roofing
The more services like this, the better
I found a crew of skilled roofers here for less than an hour. They did a great job. I would recommend MyHomeQuote to friends.
Top-3 reasons to search for metal roof painting contractors with MyHomeQuote
Do you keep putting off your rooftop painting project due to the lack of specialists in your area? Chances are you fail to find them if word of mouth is the only method you rely on. To reach the best metal roof painting contractors near you, come to MyHomeQuote, a free contractor-matching platform. We give hundred and ten percent to ensure you can enjoy:
Fast turnaround time. You don't need to waste days searching for a reliable specialist with 5+ years of experience in painting metal housetops. With MyHomeQuote, you can get in touch with the most suitable metal roof painting companies near you in less than 10 minutes!
Reasonable rates. Dealing with contractors who charge over the odds can be tiresome and annoying. MyHomeQuote is here to save you this trouble and only provide the list of metal roof painting contractors near you with budget-friendly rates.
Access to in-demand skills. All contractors we match you with have a wealth of field-specific knowledge and skills. If you have any questions or concerns, they'll be happy to address them all.
Professional metal roof painting contractors vs. low-trained painters
When it comes to housetop painting, it's better not to cut corners. You may come across many self-employed DIYers specializing in metal roof painting near you. But they can hardly make for an option if service quality is your top priority. We only handpick seasoned metal roof painting specialists in the business with 5-star ratings and a bunch of positive reviews. They do their best to maintain their unblemished reputation, meaning your experience will be trouble-free.
Location-oriented metal roof painting companies near me
Hiring local specialists is a smart move as they don't add travel expenses to their rates but know the ins and outs of municipal regulations. And you can always have major discussions face-to-face so that all the issues can be resolved faster.
Are you ready to test the waters with MyHomeQuote? Fill in the request form, providing your contact details, project location (a ZIP code is enough), and the scope of work required. Once the information is analyzed, you'll get quotes from metal roof painting contractors near you. Extend your housetop's lifespan while delaying its replacement in the days to come!
FAQ
Is it worth hiring metal roof painters near me?
If the paint is peeling or fading, it's worth considering hiring a pro to apply a fresh coat of paint. Specialists have the required expertise and top-notch equipment to ensure a quality job.
What to ask a metal roof painter before signing a deal?
It's worth finding out about their experience and qualifications in metal painting. Plus, discuss what prep techniques they will follow before painting, and whether they can provide a satisfaction guarantee.
How long does it take metal roof painting contractors to paint a 2,500-square-foot housetop?
The time can vary depending on the complexity of the roof design and weather conditions. But you can expect to get your project done in 1-3.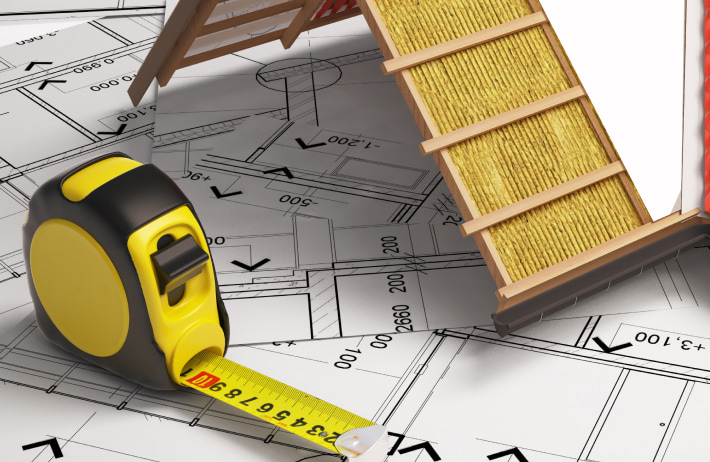 Find thoroughly assessed and
approved local professionals
for major home improvement tasks
Please enter a valid zip code