Have you set your heart on wood windows, but they are out of your budget? Don't get worked up, as there is a pocket-friendlier alternative that possesses the charm and insulating capabilities of wood. It's all about fiberglass frame windows. Made from fibers and resin, they offer the best of both worlds. Thus, they stand out with exceptional durability and weather resistance. And you can save a bundle on your utility bills year-round as fiberglass units can boost your home's energy efficiency.
The cost of fiberglass windows falls between $670 and $1,100, but most US homeowners spend about $745 for an off-the-shelf double-pane unit with a protective glass coating. But you can cut your expenses ($580) by installing a single-hung unit without extra features. For a custom unit with various add-ons, you can expect to pay $1,780.
The price to install a fiberglass unit
| | |
| --- | --- |
| National average cost | $745 |
| Low-end cost | $580 |
| High-end cost | $1,780 |
| Average cost range | $670 - $1,100 |
Understanding the Key Factors that Shape the Cost of Fiberglass Windows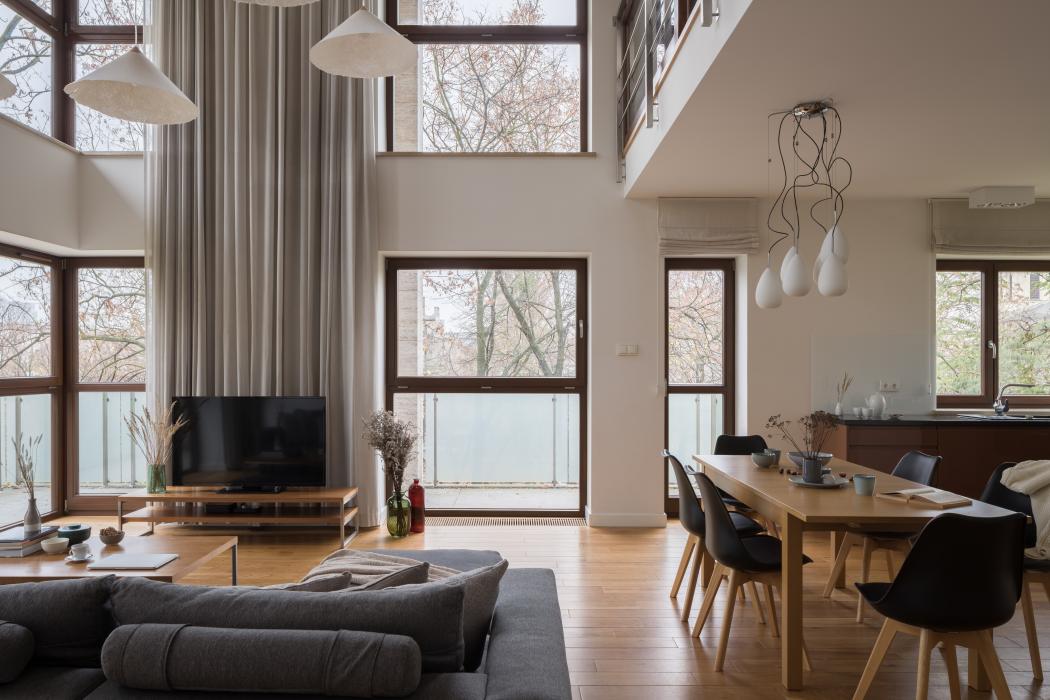 Effective budgeting and decision-making are impossible if you don't catch on the factors affecting the cost of fiberglass units. But once you arm yourself with this knowledge, you can negotiate better deals or find more affordable alternatives without compromising the quality. Want to invest in windows that enhance your home's aesthetics, energy efficiency, and durability? Keep reading.
Fiberglass Windows Cost by Manufacturing Style
The modern market is jam-packed with prefabricated fiberglass units in various configurations. If you need a standard-size window, it won't take long to find and install it. A prefab fiberglass window costs from $650 to $1,050 on average.
However, if you live in a heritage house or want to reshape the current window openings, you may need to order bespoke units. As they are manufactured on demand, you'll have to pay more and wait some time to have them delivered. The price range can vary from $860 to $2,300.
Can't decide between prefab and custom fiberglass windows? Use the MyHomeQuote platform to locate reliable contractors in your area and request quotes according to your demands free of charge. Specify your needs in the form below.
The price to install a fiberglass unit by manufacturing style
| Style | Average price |
| --- | --- |
| Prefab | $650 - $1,050 |
| Custom | $860 - $2,300 |
Fiberglass Windows Cost by Size
A typical American home has between 10 to 20 windows. Some homeowners install windows of different sizes in the same room to improve ventilation or add more natural lighting. Based on the size and manufacturing style, you can pay from $220 to $6,450. Below, you can find a more detailed fiberglass windows cost breakdown.
The price to install a fiberglass unit by size
| Unit size | Average prefab cost | Average custom cost |
| --- | --- | --- |
| Small | $220 - $980 | $265 - $1,900 |
| Average | $300 - $1,790 | $385 - $3,550 |
| Large | $425 - $3,220 | $540 - $6,380 |
Fiberglass Window Prices by Type
Your window's functionality and cost depend on the type you select. Basic, non-operable options will be more budget-friendly than those with an open/close mechanism. A good rule of thumb is that the fancier the unit, the higher your expenses. Let's find out how much you can spend in each case.
Single-Hung Windows
The distinctive feature of this unit type is that only the bottom sash moves up and down, while the upper one is forever fixed. For prefab single-hung windows, you can pay $190 to $1,480, while custom ones can set you back from $255 to $2,900. As fiberglass frame windows are moisture-resistant, they are suitable even for bathrooms.
Double-Hung Windows
As both sashes can be moved here, you can let in more fresh air. While the cost of prefab double-hung windows falls between $245 to $1,950, you can fork out $330 to $3,900 for bespoke alternatives. Fiberglass units can make the windows of choice for older houses due to their wood-like look.
Casement Windows
If there are areas in your home where you want to control and maximize ventilation, casement windows are the best fit as they open entirely outward. The off-the-shelf units can cost you $298 to $2,100, while custom replacement fiberglass windows have price tags between $400 and $4,300.
Egress Windows
Building codes and regulations require the installation of units suitable for escape in the case of an emergency. The heat resistance of fiberglass makes it an ideal material for egress windows. The cost of prefabricated units is $190 to $820, while custom ones run at $880 to $1,450.
Bay Windows
A sophisticated construction – 2 small operational sections combined with a stationary one – allows additional space inside the house. Bay windows can set you back $380 to $2,450 in prefabricated and $535 to $4,780 in bespoke manufacturing styles.
Bow Windows
Units that consist of a series of 4+ sections and curve outward in a semi-circle are called bow windows. They are made to enhance building aesthetics inside and out. Prefabricated models can cost $400 to $2,550, while you can pay from $580 to $4,860 for custom ones.
Sliding Windows
If you want large windows that can be opened horizontally without occupying much space, sliding windows are just the ticket. The cost of fiberglass windows in prefab configuration ranges from $300 to $2,420, while tailored-made can come with price tags ranging from $400 to $4,650.
Awning Windows
Whether for improving ventilation or decreasing humidity inside the house, awning windows are a great choice. They are available in a wide range of sizes. You can pay $230 to $1,900 for off-the-shelf units and $330 to $4,200 for custom ones.
Garden Windows
If you want to create a sunlit zone for herbs or plants, box-shaped garden windows are what you need. Prefabricated fiberglass units cost $580 to $2,100, while custom ones can set you back $800 to $4,300.
Arched Windows
If standard square-shaped windows don't speak to you, arched units can come to the rescue. You can install them right over the existing ones. Prefabricated fiberglass replacement windows cost between $280 to $1,000, while bespoke ones can run at $400 to $2,100.
Picture Windows
If you live in a scenic place with jaw-dropping views, it is worth installing picture windows. You can pay $300 to $2,750 for ready-made units, while tailored-made ones can have price tags ranging from $370 to $5,620.
The price to install a fiberglass unit by window type
| Type | Average prefab cost | Average custom cost |
| --- | --- | --- |
| | $190 - $1,480 | $255 - $2,900 |
| | $245 - $1,950 | $330 - $3,900 |
| | $298 - $2,100 | $400 - $4,300 |
| | $190 - $820 | $880 - $1,450 |
| | $380 - $2,450 | $535 - $4,780 |
| | $400 - $2,550 | $580 - $4,860 |
| Sliding | $300 - $2,420 | $400 - $4,650 |
| Awning | $230 - $1,900 | $330 - $4,200 |
| | $580 - $2,100 | $800 - $4,300 |
| Arched | $280 - $1,000 | $280 - $2,100 |
| | $300 - $2,750 | $370 - $5,620 |
Fiberglass Windows Cost by Type of Pane
Fiberglass units have won many American homeowners over with their glass customization options. If you have a limited budget, you can purchase a window with a single pane for $220 to $520. Or you can enjoy increased sound insulation and energy efficiency with double-pane windows for $260 to $780 per unit.
As fiberglass window frames are notable for strength, you can equip them with three layers of glass for the highest insulation level. Triple-pane windows cost between $460 to $2,000.
Moreover, you can order fiberglass units with a Low-E coating that reflects infrared light and helps keep the indoor temperature stable. This add-on can increase the cost by about 12% so that you will pay $355 to $1,260 per window.
And you can ask to fill the space between the glass panes with argon or krypton gas. While the first option will cost you from $430 to $1,850, the latter can increase your expenses by 30%, meaning you can spend anywhere from $660 to $2,600.
Requesting personalized quotes from different fiberglass window replacement contractors is a smart way to avoid overwhelming expenses. With MyHomeQuote, you can do that easily and in no time. Send your request by filling in the form below.
The price to install a fiberglass unit by pane type
| Type | Average cost |
| --- | --- |
| Single-pane | $220 - $520 |
| Double-pane | $260 - $780 |
| Triple-pane | $460 - $2,000 |
| Low-E | $355 - $1,260 |
| Argon-filled | $430 - $1,850 |
| Krypton-filled | $660 - $2,600 |
Fiberglass Windows Cost by Manufacturer
When you are in the market for fiberglass units of top quality, it's worth paying attention to big names like Pella or Andersen, who have been around for years. They cherish their reputation so that their products stand out with uncompromising durability and energy efficiency.
You can also increase your home value by going for specific brands like Marvin, as their windows are considered high-end ones. However, please note that the fiberglass replacement windows cost can increase or decrease depending on your chosen manufacturer.
The price to install a fiberglass unit by manufacturer
| Brand | Average cost (materials only) |
| --- | --- |
| Pella | $430 - $2,100 |
| Milgard | $490 - $1,600 |
| Andersen | $640 - $2,200 |
| Marvin | $840 - $1,720 |
The Average Fiberglass Replacement Windows Cost
Nowadays, many homeowners go for fiberglass units when replacing their old, worn-out windows. If you consider this option too, you should be ready to pay from $120 to $300 per unit for installation. The price usually involves the removal of an old unit, installing a new one, and cleaning. Pay attention that the fiberglass window installation from scratch can cost more as contractors have to create a window opening and install the frame.
FAQ
How Much Does Fiberglass Window Insulation Cost?
Basic fiberglass window insulation costs anywhere from $0,55 to $0,70 per square foot. Thus, you can pay about $7 to $11 to insulate a standard 3x5-foot window with fiberglass.
Does the Color of a Fiberglass Window Affect Its Cost?
Most fiberglass windows come in a standard white color, so manufacturers can charge a fee for a custom color because of the additional processing involved. For example, black fiberglass windows cost 10% to 25% more than classic options.
Are Fiberglass Windows Energy-Saving?
Yes, fiberglass windows are considered energy efficient. They boast a low thermal conductivity that minimizes heat transfer. So, you can keep your home warm in winter without making your HVAC system work hard.