Find Window Screen Repair Companies Near You
Please enter a valid zip code
MyHomeQuote puts you in touch with trusted windows contractors in your area. Complete our short questionnaire to get clear-cut windows quotes at no cost.
MyHomeQuote - The Ultimate Service for Booking Home Window Screen Repair Near You
If your current window screens are loosened or saged or feature visible holes, repairing them as soon as possible can save you the headache and bigger financial losses. Broken screens not only make your home vulnerable to UV rays, debris, and bugs, but they also compromise overall security and energy efficiency. Booking professional home window screen repair near you through our free contractor-matching service might become the most effective and economical solution for keeping your come intact. We cooperate with more than 700 nationwide window contractors who are proficient in window screen repair and replacement, ensuring a vast array of offers for you, whatever your location or project extent. Book window screen repairs near you today and boost your living environment's overall comfort and health. With MyHomeQuote, you're guaranteed to get superior service.
GET ACCURATE ESTIMATE
Including price quotations from local pros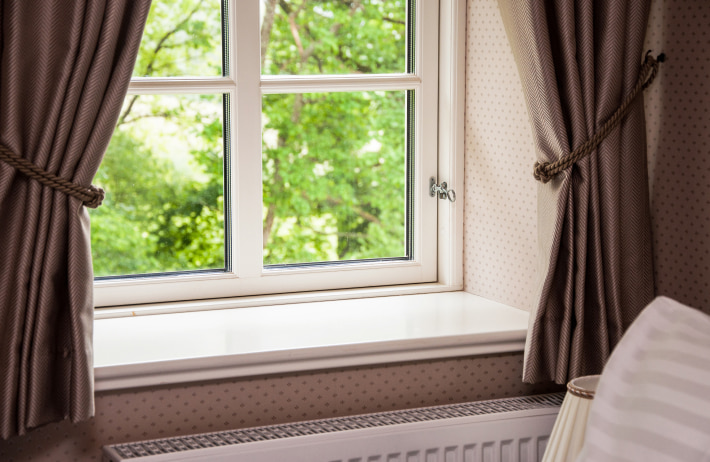 Streamline Your Window Replacement Project With MyHomeQuote

Step 1
Connect With Experts
Discover the best window contractors near you – submit a request and get personalized quotes from experienced professionals!

Step 2
Calculate Your Project
Estimate the cost of your window replacement project using our FREE platform. Get clear-cut window quotes and compare pricing options.

Step 3
Get Window Quotes Now
Upgrade your home windows with ease by requesting free window replacement quotes from professionals near you.
Upgrade Your Home With Our Expert Window Replacement & Installation Services

Locate Window Pros
Looking for the perfect window contractor to upgrade your home? Navigate through the vetted local window repair services to ensure you're getting the best value for your investment.

Compare Window Quotes
Access the market's top professionals, request their quotes, and compare them on the platform. We equip you with all the information needed to confidently choose the perfect contractor for your needs.

Book Window Services
Entrust the upgrade of your home windows to the best local professional in terms of expertise and customer feedback. Confirm all the details and sign a deal.
12.000 +
homeowner requests processed daily
80.000 +
renovation projects performed annually
73%
homeowners get back to us for more quotes
3 out 5
contacts with contractors end up closing a deal
Here's what clients who found local window contractors through MyHomeQuote say
windows
I found my window professionals here
I lacked time looking for window replacement professionals myself, so a contractor-matching website seemed an excellent way to go. As soon as I left my request, I got an email with offers from local contractors.
windows
A reliable service for those who appreciate their time
Truth be told, I didn't expect to find affordable window installers in Boston so soon. MyHomeQuote paired me with licensed pros the same day, not charging any upfront costs.
windows
They paired me with a window contractor in Orlando
I left my request on the platform and got three offers from local window masters. I compared the given quotes and hired the cheapest company.
windows
Quick and efficient contractor-matching service
When I did my window contractors research, I came across this website. I decided to give it a try and turned up trumps. I hired a window company the same day.
windows
The best window crew in all Huntington was found here
The platform is easy-to-use and properly working. You only need to specify your area of living and the details of your project to get the ball rolling.
windows
I can recommend MyHomeQuote to homeowners in Louis
I just had the contractor hired through MyHomeQuote replace four windows in my house, and everything was done professionally.
How to Choose the Best Service to Repair Window Screens Near You?
Starting with online research can help you identify the top window repair services in your area. When looking through the companies providing house window screen repair near you, prioritize experience, positive reviews, and reasonable rates. Advanced booking systems can streamline this process. Find reputable services like MyHomeQuote that match vetted contractors with homeowners and vice versa, offering a win-win solution for both. Not only will you get a quality intermediary service for free, but you will also save hours on the search for screen window repair near you, which could be a great plus if you have a tight schedule.
MyHomeQuote provides comprehensive support in all stages, from finding a suitable window company to signing a deal. We give you every tool to compare the rates of local window screen repair companies so that you can get a cost-effective service at the best price. With MyHomeQuote, you should not care about contractors' reliability as we deal with only bonded and certified pros who offer craftsmanship warranties on their services.
Access our free platform today, compare multiple quotes, and entrust your window screen update project to the most worthwhile local contractor. Remember that our customer success team is always by your side, no matter the question or concern.
What to Consider Before You Start Looking for a Window Screen Repair Near You?
Whether it's due to wear and tear, accidental damage, or exposure to harsh weather conditions, window screens can get damaged over time. When that happens, it's crucial to address the issues promptly to avoid compromising your home's functionality or the comfort of your indoor environment. Before starting to search for where to fix window screens near you, you must evaluate a few things. These considerations will ensure you make an informed decision that marries the necessity for quality work with cost-effectiveness and convenience.
Here are several things that can influence your decision:
Type of repair. Consider what type of repair your screen needs. Is it a simple tear, or does the entire screen need replacement? This will help you know what kind of service to look for.
Available budget. Professional window screen repair near you may vary in pricing. Knowing your budget can help eliminate services that are too expensive.
Urgency. If your repair is urgent, look for services that offer a quick turnaround time. If it's not a pressing issue, you might have more flexibility.
Quality. If quality matters most to you, look for expert screen repair professionals who utilize high-quality materials and have strong customer reviews. Their stellar reputation and expertise gained through the years ensure the repaired window screens will last and provide the protection you need.
Once you've considered these factors, narrowing your search and finding the best screen window repair near you will be easier. We at MyHomeQuote, care about the contractor's searching process, so you can rest assured the selected pro meets the highest craftsmanship criteria.
FAQ
How Do I Know When It's Time to Replace or Fix My Window Screens?
If you notice difficulty while opening or closing your windows, the screens show visible damages like holes and tears, or they have a loose fitting, consider calling for a professional repair. Be proactive in maintaining your screens before these issues escalate. If you are now looking for where to fix window screens near you, MyHomeQuote is here to lend you a helping hand. Leave your request with us and get as many as five price quotes from pre-screened window repair professionals.
Does Repairing Window Screens Pay Off?
Repairing window screens pays off by preventing insects from entering your home and allowing proper ventilation. They can also contribute to energy efficiency by blocking solar heat, potentially saving money on cooling costs. Plus, well-maintained screens add to your home's overall look and value.
Where Can I Find Affordable Window Screen Repair Services Near Me?
MyHomeQuote is your best service to locate and hire professional window contractors with valid certifications and bonding. With us, it only takes a few minutes to check the local offers and get a general idea of the budget needed for your window screen repair project.
Find thoroughly assessed and
approved local professionals
for major home improvement tasks
Please enter a valid zip code