Find Window Glass Repair Companies Near You
Please enter a valid zip code
MyHomeQuote puts you in touch with trusted windows contractors in your area. Complete our short questionnaire to get clear-cut windows quotes at no cost.
Window glass repair near me: Streamline it with MyHomeQuote
Can't enjoy the beautiful scenery outside because of fogged windows? Look for companies specializing in home glass window repair near you. It can take experienced specialists little to no time to bring your windows back to their former transparent glory. Have no idea where to search for reliable experts in window and glass repair near you as all these 'the best in the industry' services don't inspire trust? Look no further than MyHomeQuote, an established contractor-matching platform. We can help you locate credible specialists in home window glass repair near you with no sweat. You just need to tell us about your window problem and concerns. Share details in the form below, and don't forget to specify your ZIP code for more targeted results.
GET ACCURATE ESTIMATE
Including price quotations from local pros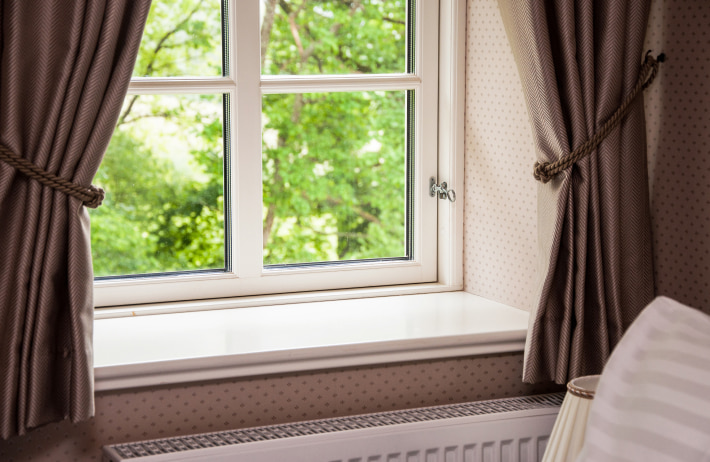 Streamline Your Window Replacement Project With MyHomeQuote

Step 1
Connect With Experts
Discover the best window contractors near you – submit a request and get personalized quotes from experienced professionals!

Step 2
Calculate Your Project
Estimate the cost of your window replacement project using our FREE platform. Get clear-cut window quotes and compare pricing options.

Step 3
Get Window Quotes Now
Upgrade your home windows with ease by requesting free window replacement quotes from professionals near you.
Upgrade Your Home With Our Expert Window Replacement & Installation Services

Locate Window Pros
Looking for the perfect window contractor to upgrade your home? Navigate through the vetted local window repair services to ensure you're getting the best value for your investment.

Compare Window Quotes
Access the market's top professionals, request their quotes, and compare them on the platform. We equip you with all the information needed to confidently choose the perfect contractor for your needs.

Book Window Services
Entrust the upgrade of your home windows to the best local professional in terms of expertise and customer feedback. Confirm all the details and sign a deal.
12.000 +
homeowner requests processed daily
80.000 +
renovation projects performed annually
73%
homeowners get back to us for more quotes
3 out 5
contacts with contractors end up closing a deal
Here's what clients who found local window contractors through MyHomeQuote say
windows
I found my window professionals here
I lacked time looking for window replacement professionals myself, so a contractor-matching website seemed an excellent way to go. As soon as I left my request, I got an email with offers from local contractors.
windows
A reliable service for those who appreciate their time
Truth be told, I didn't expect to find affordable window installers in Boston so soon. MyHomeQuote paired me with licensed pros the same day, not charging any upfront costs.
windows
They paired me with a window contractor in Orlando
I left my request on the platform and got three offers from local window masters. I compared the given quotes and hired the cheapest company.
windows
Quick and efficient contractor-matching service
When I did my window contractors research, I came across this website. I decided to give it a try and turned up trumps. I hired a window company the same day.
windows
The best window crew in all Huntington was found here
The platform is easy-to-use and properly working. You only need to specify your area of living and the details of your project to get the ball rolling.
windows
I can recommend MyHomeQuote to homeowners in Louis
I just had the contractor hired through MyHomeQuote replace four windows in my house, and everything was done professionally.
MyHomeQuote vs. Search engines for locating experts in home window glass repair near you
With dozens of search engines available for users today, finding the required specialist must be as easy as falling off a log, right? Not exactly. Once you input keywords like 'residential window glass repair near me' into a search bar, you'll have to navigate the jungle. Ads, blog posts, paid directory links, and thousands of self-proclaimed 'the best' companies will await you in the search results. So, you'll have to devote much time and effort to in-depth analysis.
On the contrary, MyHomeQuote saves you the hassle of a 5-hour search for specialists in glass and window repair near you. Here you can say bye to annoying pop-ups, websites of unlicensed window startups, and everything in between. We vet all professionals in glass repair near you to ensure they are all certified according to industry standards. Our team also runs background checks before connecting contractors with you to provide an extra layer of security.
Capitalize on MyHomeQuote in a quest for experts in glass window repair near you
Are you fed up with foggy windowpanes and the inability to watch the yard? You need to contact a trustworthy specialist in house window glass repair near you to address the issue. Whether it's the daytime in your city or the twilight sky, there is no better time than now to kick off the search. MyHomeQuote is an advanced contractor-matching platform available around the clock, meaning we can aid in making the first move toward your comfort improvement.
Our team puts extra effort into getting your search over the line. Let us know where and why you are looking for experts in window glass near you, and we'll do the rest. All local contractors will be checked and filtered out so that you'll only get quotes from the best candidates.
Broken glass window repair near you: Find an expert now with MyHomeQuote
Even though windows are made to last for about 20 years, they are not immune to thermal stress and physical impact. Once you face such a problem, it's crucial to handle it ASAP, as broken glass can result in zero energy efficiency and overwhelming energy bills.
While searching for professionals in broken window glass repair near you can be daunting, MyHomeQuote can make it a breeze. With us, you can locate experienced contractors and fix damaged windowpanes on short notice. Share the problem and specify your neighborhood for the most valid results.
FAQ
How long can it take experts in windows glass repair near me to fix everything?
The duration of a window glass repair can vary depending on the window size, the type of glass, the degree of damage, and the project's complexity. For instance, minor repairs, like fixing a crack or chip, can be done within a few hours.
How can I know a specialist in glass window repairs near me is credible?
You need to check if they are licensed and certified to work in your area. Plus, discover how long they have been working in the field and what sort of reputation they have built.
Can I fix a broken glass window myself?
Replacing glass requires skills and exceptional precision. If you are not a seasoned DIYer or the damage is severe, hiring a professional in glass repair window near you is a smart move.
Find thoroughly assessed and
approved local professionals
for major home improvement tasks
Please enter a valid zip code