Top-Quality Bay Window Replacement Near Me
Please enter a valid zip code
MyHomeQuote puts you in touch with trusted windows contractors in your area. Complete our short questionnaire to get clear-cut windows quotes at no cost.
Bay Windows Near Me: Get Free Custom Estimates with MyHomeQuote
Do you feel a glacier breeze when standing close to the bay window? This can be a harbinger of the poor insulation efficiency of the house and, hence, overwhelming utility bills. To keep this probability at bay, search for experts in bay window repair near you today. With MyHomeQuote, you can get first personalized estimates from multiple local contractors in a flash. We've teamed up with licensed and certified companies that know the ins and outs of bay window replacement near you, like building codes. So you won't have to worry about a thing. Can't wait to let us know about your window-related worries and concerns? You can do it by filling in a user-friendly questionnaire below. State your home address or local ZIP code for a more precise search.
GET ACCURATE ESTIMATE
Including price quotations from local pros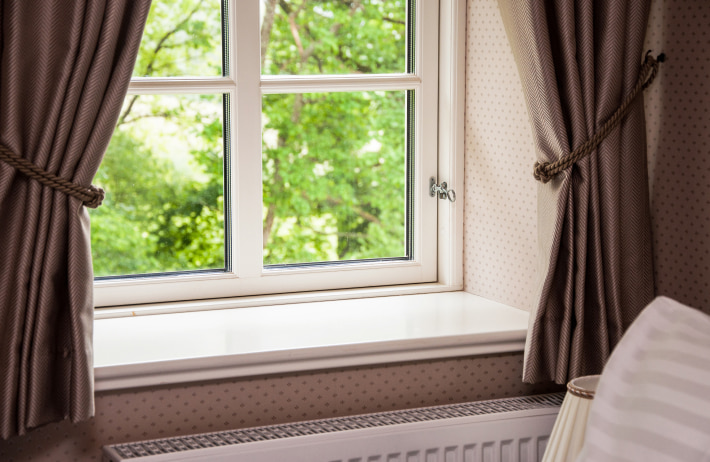 Streamline Your Window Replacement Project With MyHomeQuote

Step 1
Connect With Experts
Discover the best window contractors near you – submit a request and get personalized quotes from experienced professionals!

Step 2
Calculate Your Project
Estimate the cost of your window replacement project using our FREE platform. Get clear-cut window quotes and compare pricing options.

Step 3
Get Window Quotes Now
Upgrade your home windows with ease by requesting free window replacement quotes from professionals near you.
Upgrade Your Home With Our Expert Window Replacement & Installation Services

Locate Window Pros
Looking for the perfect window contractor to upgrade your home? Navigate through the vetted local window repair services to ensure you're getting the best value for your investment.

Compare Window Quotes
Access the market's top professionals, request their quotes, and compare them on the platform. We equip you with all the information needed to confidently choose the perfect contractor for your needs.

Book Window Services
Entrust the upgrade of your home windows to the best local professional in terms of expertise and customer feedback. Confirm all the details and sign a deal.
12.000 +
homeowner requests processed daily
80.000 +
renovation projects performed annually
73%
homeowners get back to us for more quotes
3 out 5
contacts with contractors end up closing a deal
Here's what clients who found local window contractors through MyHomeQuote say
windows
I found my window professionals here
I lacked time looking for window replacement professionals myself, so a contractor-matching website seemed an excellent way to go. As soon as I left my request, I got an email with offers from local contractors.
windows
A reliable service for those who appreciate their time
Truth be told, I didn't expect to find affordable window installers in Boston so soon. MyHomeQuote paired me with licensed pros the same day, not charging any upfront costs.
windows
They paired me with a window contractor in Orlando
I left my request on the platform and got three offers from local window masters. I compared the given quotes and hired the cheapest company.
windows
Quick and efficient contractor-matching service
When I did my window contractors research, I came across this website. I decided to give it a try and turned up trumps. I hired a window company the same day.
windows
The best window crew in all Huntington was found here
The platform is easy-to-use and properly working. You only need to specify your area of living and the details of your project to get the ball rolling.
windows
I can recommend MyHomeQuote to homeowners in Louis
I just had the contractor hired through MyHomeQuote replace four windows in my house, and everything was done professionally.
Top-3 Boons You Get by Looking for Pros in Bay Window Near You with MyHomeQuote
If you have heaps of free time and a passion for surfing the internet, you can use any search engines available now to find a reliable window company. But those who have already had enough on their plate can let us grease the wheels. With the MyHomeQuote platform, you can:
Save time. If you are on a tight schedule, you may want to make the most of this asset, spending it on anything but googling bay window installers near you. MyHomeQuote can do this time-consuming task for you, making the process worry-free and more fruitful. Not only do we check companies' websites, but we also look into their track and criminal records.
Narrow down the search. Whether you seek professionals in bay window installation near you or your parents who live in a different city, we've got you covered. The MyHomeQuote platform is available for all 50 states, meaning you can get in touch with window contractors anywhere. You just need to state your ZIP code to locate them in a specific place.
Access the pool of ultimate choices. You can come across hundreds of companies devoted to bay window roof replacement near you on the web. And it may take ages to check them all. With MyHomeQuote, you gain access to the best ones from the off, meaning all ill-befitting options are already filtered out.
Why MyHomeQuote Takes Customer Reviews So Seriously?
When searching for a bay window contractor, many homeowners underestimate the importance of ratings and feedback. However, customer reviews allow you to understand the aspects where the company has excelled and failed.
As a homeowner-centric platform, MyHomeQuote strives to discover other customers' experiences to determine whether the selected contractor is the best fit for your needs. This approach enables us to meet and exceed your expectations.
FAQ
Are Bay Windows Worth An Investment If I Am Not Going to Sell My Property?
Yes, bay windows are still worth the investment, even if you're not planning on selling your house. They have numerous benefits that can enhance your home's aesthetic, functionality, and energy efficiency. You can always hire a company specializing in custom bay windows near you if you have specific preferences.
What Is the Average Cost of Bay Windows in My Region?
MyHomeQuote can help you get custom quotes from local contractors. Costs can depend on various factors, including size, materials, labor cost, and even brand so you can pay anywhere from $500 to $2,500+.
When Is It Too Late to Search for Specialists in Bay Window Roof Repair Near Me?
If your window has severe structural damage, replacing it can be more cost-effective than repairing it. So, you may need to look for bay window replacement specialists.
Find thoroughly assessed and
approved local professionals
for major home improvement tasks
Please enter a valid zip code