Find Metal Roofing Contractors Near You
Please enter a valid zip code
MyHomeQuote puts you in touch with trusted roofing contractors in your area. Complete our short questionnaire to get clear-cut roofing quotes at no cost.
MyHomeQuote: Vetted metal roofing contractors near me
Locating a skilled roofer trained to work with a specified roof type and available to help with your project is a bit of great luck. Fortunately, with MyHomeQuote, you triple your odds of booking metal roofing near you that's worth every dollar invested. We list the top-rated contractors in your area with hands-on experience and allow you to compare their rates in real time without obligation. That means you select from pre-selected metal roofing companies that meet your location, budget, and project requirements. Spare yourself the hassle of exploring the local market of roofing services on your own. Enter your ZIP and let MyHomeQuote match you with metal roof installers near you who are proven to do their job professionally. It is free and non-binding.
GET ACCURATE ESTIMATE
Including price quotations from local pros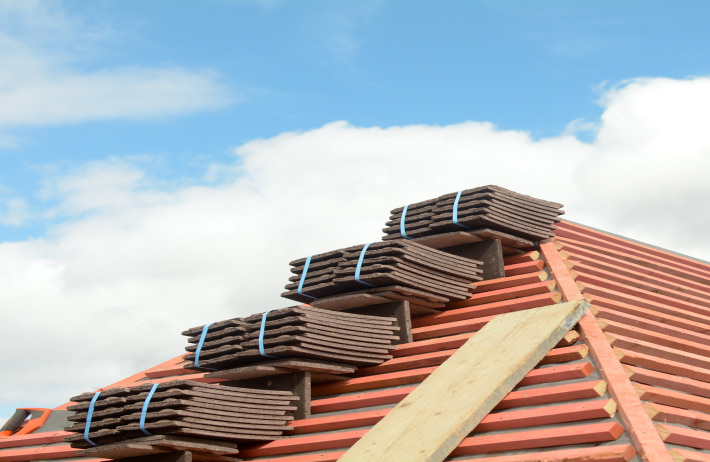 Streamline Your Roofing Project With MyHomeQuote

Step 1
Discover Top Local Roofers
Complete the form to book certified roofers in your county, ready to repair or replace your roof.

Step 2
Get Free Project Estimation
Calculate your roofing project by specifying your needs, preferences, and location.

Step 3
Get Custom Roofing Quotes
Get up to 4 offers from local roofing pros and pick the best bid based on your budget and expertise needs.
Transform Your Home with Expert Roofing Contractors

Locate Roofers for Free
Browse through local roofing professionals, acquire their rates, communicate, and book appointments without no cost upfront

Compare Roofing Quotes
Review proposals for your roofing project, assess bids, and examine contractor profiles and qualifications - all in real-time

Hire Vetted Roofers
Partner with top-rated professionals in the local market, renowned for their exceptional work and complaint-free reputation
12.000 +
homeowner requests processed daily
80.000 +
renovation projects performed annually
73%
homeowners get back to us for more quotes
3 out 5
contacts with contractors end up closing a deal
Here's what clients who found local roofers through MyHomeQuote say
roofing
Love the way this platform works
I'm writing to express my gratitude to the support managers who helped me find a professional roofing crew in Atlanta.
roofing
My roofing installation project was completed successfully
I hired roof installation guys through MyHomeQuote. No suggestions for the platform work. Will definitely use it again.
roofing
Prompt service, clear-cut quotes
I found handy roofing contractors in Charlotte's suburbs through this platform.
roofing
The work is done okay
I experienced no trouble booking contractor services. Fair pricing for the job provided.
roofing
It worked out well for me
It took them time to find good roofers for me. But I ended up hiring an expert roofing contractor in Omaha.
roofing
The more services like this, the better
I found a crew of skilled roofers here for less than an hour. They did a great job. I would recommend MyHomeQuote to friends.
What are the advantages of using MyHomeQuote for hiring local metal roofing contractors?
Our free contractor-matching platform is designed with homeowner needs in mind. Considering the number of fraudulent and overpriced offers, we know how tedious it might be to seek a metal roofing contractor that is right for you. That is why we take all the difficulties in finding certified roofers upon ourselves, enabling you to effortlessly browse roofing contractors based on the following criteria:
Location. We ask you to indicate your ZIP Code and the address where the roofing project should take place to locate metal roofing companies near you. Our search radius is 5 - 10 miles.
Specialty. We want to ensure you get quality roofing services from a professional trained to work with a specific material or roof structure. That is why we narrow the search to local roofers with the needed expertise backed by certifications.
Pricing. You can tell us your budget limits so we can filter out metal roofing contractors in your region by their rates for the specified scope of work. This way, we save you the trouble of dealing with roofers who charge over your limits.
With MyHomeQuote, selecting best-fit roofers is limited to a couple of minutes. All you need is to complete our questionnaire, clearly respond to the specified questions, and allow 10 minutes to a few hours to process it.
Finding metal roofing companies near you is a breeze with MyHomeQuote
If you want to make the most of your roofing budget, look no further than our contractor-matching platform. We thoroughly vet all roofers before listing them on our platform. Their track record, customer satisfaction, and quality of service are the main criteria we pay attention to. Besides, metal roof installers should be insured and licensed to become our partners.
By choosing MyHomeQuote, you can be confident that you're working with a reputable roofer boasting the expertise necessary for a job well done. Plus, we proudly offer a warranty on roofing replacement and installation services, so you can enjoy peace of mind by hiring a metal roofer with us.
Don't wait any longer! Tap into the benefits of our contractor-matching services today! Experience the MyHomeQuote difference, and move one step closer to securing the best metal roof expert for your home improvement project.
FAQ
Is it essential for metal roofing contractors to be bonded?
Selecting a roofer requires ensuring they are licensed, bonded, and insured. Bonding protects you from financial losses if the contractor fails to complete the agreed-upon work. Generally, bonded roofing contractors have a solid track record, leading a well-established business.
What is an effective method of finding metal roofers near me?
Use the MyHomeQuote free contractor-matching service to locate roofers in your area in a few clicks. Completing a short questionnaire on our platform is more efficient than navigating through dozens of roofer listings in vain. MyHomeQuote's network comprises hand-picked, vetted professionals with ample expertise.
What are the attributes of a reputable metal roofing company?
A roofing company you can trust should possess proper licenses and certifications from relevant authorities and organizations, proving they adhere to industry standards and regulations. Second, they should have a solid track record of customer satisfaction, with positive reviews and a history of successful projects. Third, they should offer strong warranties on materials and workmanship to protect your investments. Finally, they should prioritize good communication and customer service, offering transparent quotes and addressing your concerns.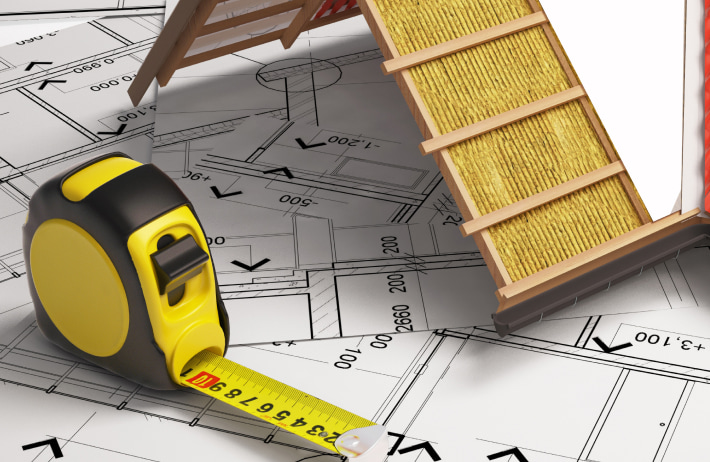 Find thoroughly assessed and
approved local professionals
for major home improvement tasks
Please enter a valid zip code