Find Seamless Gutter Contractors Near You
Please enter a valid zip code
MyHomeQuote puts you in touch with trusted gutter contractors in your area. Complete our short questionnaire to get clear-cut gutter quotes at no cost.
Excel in spotting seamless gutter contractors with MyHomeQuote
Taking your drainage system functionality to new heights is easy with continuous gutters. Don't know anyone who can install them any day now? Come to MyHomeQuote to contact local seamless gutter companies. Our contractor-matching platform works smoothly across all 50 US states. If you are in the market for seamless gutters near you, we can connect you with the best experts for picture-perfect installation. If you know the square footage of your roof surface and how high your pitch is, you can now get up to 5 estimates! How? Once your request is processed, MyHomeQuote directs your project description to pre-screened experts in seamless rain gutters near you. Give us the lowdown on the project, and you'll hear from the best contractors soon.
GET ACCURATE ESTIMATE
Including price quotations from local pros
Streamline Your Guttering Project With MyHomeQuote

Step 1
Find Local Gutter Experts
Discover certified gutter pros by placing your request on our platform and selecting the best offer from the available.

Step 2
Estimate Gutter Project
Are you looking to update your gutters without going over the budget? Get gutter replacement estimates with us.

Step 3
Get Free Guttering Quotes
Get our FREE guttering quotes and discover the best opportunities to protect and repair your drainage system.
Affordable and Reliable Guttering Solutions for Your Home

Find Local Gutter Pros
Locating skilled guttering contractors in your area is now a hassle-free process. Our service connects you with local experts who specialize in providing top-tier guttering solutions tailored to your unique requirements.

Get Free Guttering Quotes
Safeguard your home from potential water damage with reliable assistance from top-rated guttering professionals nearby. Request their quotes for free and compare them in real time.

Book Best-Matched Services
Book gutter installation and replacement services from our vetted guttering professionals operating nearby. Select the right pro for your needs and experience top-class service and support every step of the way.
12.000 +
homeowner requests processed daily
80.000 +
renovation projects performed annually
73%
homeowners get back to us for more quotes
3 out 5
contacts with contractors end up closing a deal
Here's what clients who found local gutter contractors through MyHomeQuote say
gutter installation
Agreeable quotes, instant feedback
I got my damaged gutter replaced in 2 hours. The HQ's staff was super efficient in responding to my request. Seems like a very good service.
gutter installation
No problems along the process
Everything went smoothly. The gutter protection pro was found instantly. Will recommend this service to my neighborhood community members.
gutter installation
I'm pleased with their efficient service
First, these guys did a perfect sales job. Second, their gutter installation offers were relevant and affordable. My multiple questions were diligently answered, and finally, the contract was signed.
gutter installation
Responsive customer service
I got a detailed phone consultation on my gutter issue with the MyHomeQuote representative. We agreed on the best solution as well as the day and time when a technician should show up and overhaul my gutter protection system.
gutter installation
I'd highly recommend MyHomeQuote
I left my request, and within 12 hours, they responded and provided me with a written estimate for new gutters and gutter guards installation. It was a pleasure to work with their call center staff.
gutter installation
Dozens of gutter cleaning and repairing pros
I was amazed to come across so many gutter cleaning and repairing specialists on this platform. I accomplished a short questionary on this website and got 7 estimates the next day. Great that they cooperate with so many guttering pros in my city.
What to look for when choosing seamless rain gutter installers near you?
Even though it may sound cliché, the experience should be the cornerstone of your choice. Suppose you've come across several seamless gutter installers with oh-so-similar rates. What company should you go for? Exactly! Experts in the continuous gutter near you that have been around for 3+ years and have a longer track record of successful projects should always be higher on the list.
Concurrently, it's worth examining a company's reputation. You can check online reviews, ratings on Yelp, and customer testimonials, or ask friends if they've already dealt with the company. Plus, it can be helpful to ask for references from the last five clients. It can be a red flag if you have to fish for information instead of getting it directly from the chosen seamless gutter contractor. The company should willingly provide required data, from licensing numbers to written estimates.
If you don't have a knack for gathering information, MyHomeQuote can become your godsend. We have a dedicated 'web detectives' team who will check and filter out all ineligible continuous gutter installers near you. Thus, when you get connected with a specialist, you can be sure they have the following:
Required certifications
'Full coverage' insurance
Licensing
Local knowledge
Can you do without specialists for seamless gutter installation near you?
Hiring professionals is always associated with additional expenses, so you may decide to undertake the project. But the thing is that you can't do without experts in continuous gutters near you. Custom-made to fit your home, seamless gutters require top-of-the-line specialized equipment, deep knowledge, and hands-on experience to ensure a proper fit and uncompromising functionality.
Seamless and regular gutters have nothing in common in terms of design. While continuous options are made from one continuous roll of material with a few joints, sectional counterparts are pre-cut into pieces, so you need to connect them and seal them when installing. The design difference is reflected in maintenance requirements and aesthetics.
FAQ
What maintenance do seamless gutters require?
Despite being more low maintenance than regular gutters, seamless gutters still require regular cleaning, damage inspection, check for sagging, and downspout checkups.
How often should I schedule maintenance services for a seamless gutter near me?
You should have your continuous gutters professionally inspected and cleaned at least once or twice a year, usually in late spring and early fall. The frequency of checkups depends on your geographic location and the number of trees near your home.
How is a seamless gutter installation done?
Firstly, the seamless gutters installers will measure your home, taking note of the locations for downspouts. Secondly, they will use a gutter machine to bend and shape the selected material into a continuous gutter custom-fit to your house. The attachment process and downspout installation will be the next. When everything is done, experts will check the entire system to ensure it's working correctly.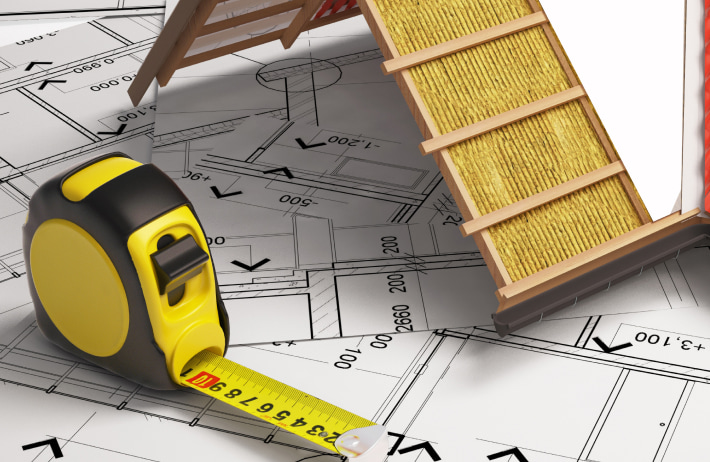 Find thoroughly assessed and
approved local professionals
for major home improvement tasks
Please enter a valid zip code