Find Gutter Repair Contractors Near You
Please enter a valid zip code
MyHomeQuote puts you in touch with trusted gutter contractors in your area. Complete our short questionnaire to get clear-cut gutter quotes at no cost.
MyHomeQuote for trouble-free scheduling gutter repair near you
Whether for collecting rainwater or melting snow, a defect-free gutter system is a must. If you've noticed leaking cracks or holes, google gutter repair companies near you to schedule a service appointment. Do you have too much on your plate to devote time to a three-hour-long search? MyHomeQuote can turn hours into minutes, connecting you with experts in gutter repairs near you. As we only look for best-matching contractors, we ask you to complete a simple questionnaire. Here you can specify some key project details, your requirements for gutter repair companies, and deadlines. The info provided will lie at the bottom of the screening process. Enter your ZIP code or property address to make the search more location-specific.
GET ACCURATE ESTIMATE
Including price quotations from local pros
Streamline Your Guttering Project With MyHomeQuote

Step 1
Find Local Gutter Experts
Discover certified gutter pros by placing your request on our platform and selecting the best offer from the available.

Step 2
Estimate Gutter Project
Are you looking to update your gutters without going over the budget? Get gutter replacement estimates with us.

Step 3
Get Free Guttering Quotes
Get our FREE guttering quotes and discover the best opportunities to protect and repair your drainage system.
Affordable and Reliable Guttering Solutions for Your Home

Find Local Gutter Pros
Locating skilled guttering contractors in your area is now a hassle-free process. Our service connects you with local experts who specialize in providing top-tier guttering solutions tailored to your unique requirements.

Get Free Guttering Quotes
Safeguard your home from potential water damage with reliable assistance from top-rated guttering professionals nearby. Request their quotes for free and compare them in real time.

Book Best-Matched Services
Book gutter installation and replacement services from our vetted guttering professionals operating nearby. Select the right pro for your needs and experience top-class service and support every step of the way.
12.000 +
homeowner requests processed daily
80.000 +
renovation projects performed annually
73%
homeowners get back to us for more quotes
3 out 5
contacts with contractors end up closing a deal
Here's what clients who found local gutter contractors through MyHomeQuote say
gutter installation
Agreeable quotes, instant feedback
I got my damaged gutter replaced in 2 hours. The HQ's staff was super efficient in responding to my request. Seems like a very good service.
gutter installation
No problems along the process
Everything went smoothly. The gutter protection pro was found instantly. Will recommend this service to my neighborhood community members.
gutter installation
I'm pleased with their efficient service
First, these guys did a perfect sales job. Second, their gutter installation offers were relevant and affordable. My multiple questions were diligently answered, and finally, the contract was signed.
gutter installation
Responsive customer service
I got a detailed phone consultation on my gutter issue with the MyHomeQuote representative. We agreed on the best solution as well as the day and time when a technician should show up and overhaul my gutter protection system.
gutter installation
I'd highly recommend MyHomeQuote
I left my request, and within 12 hours, they responded and provided me with a written estimate for new gutters and gutter guards installation. It was a pleasure to work with their call center staff.
gutter installation
Dozens of gutter cleaning and repairing pros
I was amazed to come across so many gutter cleaning and repairing specialists on this platform. I accomplished a short questionary on this website and got 7 estimates the next day. Great that they cooperate with so many guttering pros in my city.
How to say a gutter repair company is a no-no
While MyHomeQuote knows the ins and outs of selecting reputable contractors, you may feel unsure about that. Should a gutter repair company have 5+ years of experience, or 1 is enough? Is a contractor pushy, or do you just overthink? Communicating with random specialists can be energy-sapping and time-consuming. To filter out fake and low-skilled gutter repair contractors, take note of red flags in their customer service, communication, and reputation. Here are some things to look out for:
Lack of experience. You may believe there is nothing about that, as all established brands got in on the ground floor of an industry back in the day. But are you ready to turn your roof in their training site? A contractor should have a high level of skills and 3+ years of experience to complete the job to a high standard.
Lack of credentials. Only licensed and certified companies are eligible to provide gutter repair services. If a contractor refuses to share their license number and credentials, it is a red flag. The absence of insurance leaves you unprotected in case of any accidental damage or injuries on your property.
Poor reviews. If the internet is jam-packed with negative comments on the gutter repair service or the latter has a poor rating on reputable review platforms, this should set the alarm bells ringing. Chances are that the company has a track record of bad work, such as incorrect gutter installation.
High-pressure sales tactics. Companies that are good at residential gutter repair near you will hardly push you to get their services or ask for an unreasonably high upfront payment. They are more likely to provide you with custom-made quotes and leave the final decision to you.
Common signs that you need to search for gutter repair services near you
With dozens of things to do around the house, it's easy to overlook early gutter issues like peeling paint. You may believe it only affects aesthetics, but there is more to orange flecks than meets the eye. Thus, these spots often indicate that water doesn't run down because of malfunctioning gutters. Moreover, rust is a sign of aging in models made of galvanized steel and can pinpoint areas prone to leaks.
It's also time to contact specialists in gutters repair near you if you detect:
Sagging. If your gutters are pulling away from the house, it's a telltale sign that you need to get them repaired. In some cases, replacement can be the only option. The culprit of this issue is the weight of water and debris.
Leaks and holes. Scheduling services of guttering maintenance near you can help you pinpoint small issues like minor cracks and holes and prevent the snowball effect. Otherwise, they can enlarge over time, letting water seep into the fascia boards. While small holes can be patched, larger holes (and rotted siding) can require more work.
Overflowing water. Regular cleaning and inspection performed by specialists in gutter maintenance near you can help you eliminate clogs and water pooling. If you've noticed signs of erosion in your landscaping, it may indicate that the situation is spinning out of control.
FAQ
Should I look for services of rain gutter repair near me with a warranty?
The short answer is yes. A warranty suggests that you are dealing with a reputable company that vouches for the quality of workmanship provided and the materials used. The length and specifics of the document can vary depending on the contractor, so you should examine it before signing.
How often should I have my gutters inspected for repairs?
Having your gutters inspected twice a year – in spring and fall – allows you to ensure that they are not clogged with leaves or other debris. The inspection frequency may also depend on the number of trees around your house. If your property is heavily surrounded by trees and bushes, it's worth scheduling an inspection every season.
What kind of maintenance needs to be done after the local gutter repair?
You can reduce the chances of future repairs with regular cleaning twice a year and checking downspouts with flashlights. Plus, don't forget to trim all overhanging tree branches to minimize debris and prevent damage.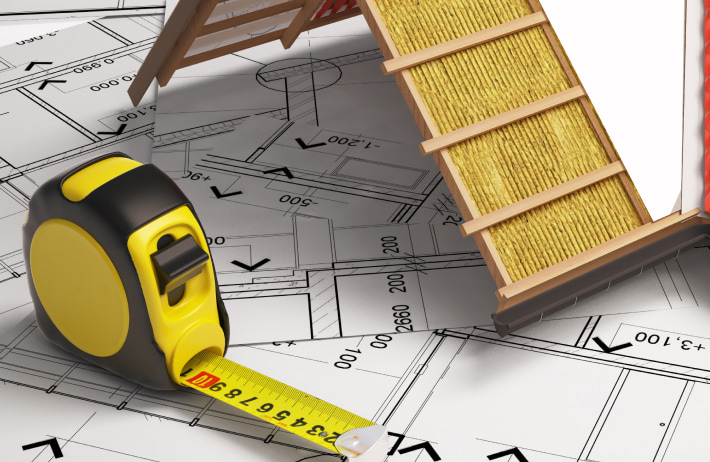 Find thoroughly assessed and
approved local professionals
for major home improvement tasks
Please enter a valid zip code