Expert Seamless Gutter Repair Contractors Near You
Please enter a valid zip code
MyHomeQuote puts you in touch with trusted gutter contractors in your area. Complete our short questionnaire to get clear-cut gutter quotes at no cost.
MyHomeQuote for hassle-free seamless gutter repair
Seamless gutters do require less maintenance and last longer, but it doesn't mean they are immune to aging and clogging. So, you may need to hire an experienced specialist in seamless gutter repair near you at a certain point. That's where MyHomeQuote can come in, taking the hassle of finding a reliable contractor out of the equation. We vouch for handling all time-consuming tasks like research and gathering information about all suitable seamless gutter repair contractors. We need you to share the issue and ballpark footage of your roof to understand who we are looking for. Once eligible companies specializing in seamless gutter repair near you are detected, we'll pass project details to them. Choose 1 out of 5 quotes, and here you go!
GET ACCURATE ESTIMATE
Including price quotations from local pros
Streamline Your Guttering Project With MyHomeQuote

Step 1
Find Local Gutter Experts
Discover certified gutter pros by placing your request on our platform and selecting the best offer from the available.

Step 2
Estimate Gutter Project
Are you looking to update your gutters without going over the budget? Get gutter replacement estimates with us.

Step 3
Get Free Guttering Quotes
Get our FREE guttering quotes and discover the best opportunities to protect and repair your drainage system.
Affordable and Reliable Guttering Solutions for Your Home

Find Local Gutter Pros
Locating skilled guttering contractors in your area is now a hassle-free process. Our service connects you with local experts who specialize in providing top-tier guttering solutions tailored to your unique requirements.

Get Free Guttering Quotes
Safeguard your home from potential water damage with reliable assistance from top-rated guttering professionals nearby. Request their quotes for free and compare them in real time.

Book Best-Matched Services
Book gutter installation and replacement services from our vetted guttering professionals operating nearby. Select the right pro for your needs and experience top-class service and support every step of the way.
12.000 +
homeowner requests processed daily
80.000 +
renovation projects performed annually
73%
homeowners get back to us for more quotes
3 out 5
contacts with contractors end up closing a deal
Here's what clients who found local gutter contractors through MyHomeQuote say
gutter installation
Agreeable quotes, instant feedback
I got my damaged gutter replaced in 2 hours. The HQ's staff was super efficient in responding to my request. Seems like a very good service.
gutter installation
No problems along the process
Everything went smoothly. The gutter protection pro was found instantly. Will recommend this service to my neighborhood community members.
gutter installation
I'm pleased with their efficient service
First, these guys did a perfect sales job. Second, their gutter installation offers were relevant and affordable. My multiple questions were diligently answered, and finally, the contract was signed.
gutter installation
Responsive customer service
I got a detailed phone consultation on my gutter issue with the MyHomeQuote representative. We agreed on the best solution as well as the day and time when a technician should show up and overhaul my gutter protection system.
gutter installation
I'd highly recommend MyHomeQuote
I left my request, and within 12 hours, they responded and provided me with a written estimate for new gutters and gutter guards installation. It was a pleasure to work with their call center staff.
gutter installation
Dozens of gutter cleaning and repairing pros
I was amazed to come across so many gutter cleaning and repairing specialists on this platform. I accomplished a short questionary on this website and got 7 estimates the next day. Great that they cooperate with so many guttering pros in my city.
Benefit from MyHomeQuote when searching for seamless gutter repair contractors
If you are not born Sherlock Holmes, looking for a contractor who meets your demands may feel like trying to find a needle in a haystack. But MyHomeQuote can make it a cinch as it has all it takes to locate specialists in seamless gutter repair near you on the fly.
Here you can access an extensive selection of dedicated professionals with high ratings and fair rates. Our team utilizes the best practices in verifying contractor compliance that are applicable to any state. If a seamless gutter repair company doesn't possess insurance, a license, or enough experience to do the job, we'll never connect you with it. We go the extra mile to ensure that you can get through your gutter repair process easier.
Warning signs to watch out for in a seamless gutter repair contractor
MyHomeQuote has built a network of go-to roofing specialists over the past years. It took some trial and error to find credible experts with reasonable rates. If you are about to devote time to an independent search for professionals in seamless gutter repair near you, keep in mind the following red flags:
Upfront payment. Unreliable contractors often ask to commit fully upfront with a 100% advance payment before they've completed any work. You should be vigilant about companies that make such demands on you.
Incomplete information. If a seamless gutter repair contractor refuses to provide you with a written quote and a detailed description of the work to be done, it's a no-no. On the contrary, a reliable company can also give you their license and insurance details for your peace of mind.
Unmarked vehicles. If you arrange a meeting, and a contractor shows up in an unmarked car, chances are that they are a fly-by-night. Once you make an advance payment, you'll hardly see them once again.
Unreasonably low estimates. If things look too good to be true, they probably are. It's worth contacting numerous specialists in seamless gutter repair near you to discover their rates. Scammers lure customers with below-market prices and hide all unaffordable charges in the final bill.
FAQ
How can I know it's time for seamless gutter repair?
Even though a professional inspection is the best way to sort things out, you can also examine your gutters for cracks and rust spots. Frequent clogs and peeling paint also make for apparent signs.
What problems can be solved by a seamless gutter repair contractor?
A specialist can seal small cracks to prevent leaks, clean clogged gutters, replace or readjust, and secure the sagging gutters back to their perfect position.
How long can it take to complete seamless gutter repairs?
An experienced specialist can fix minor problems in a couple of hours, while more extensive damage can take a full day or several days to repair.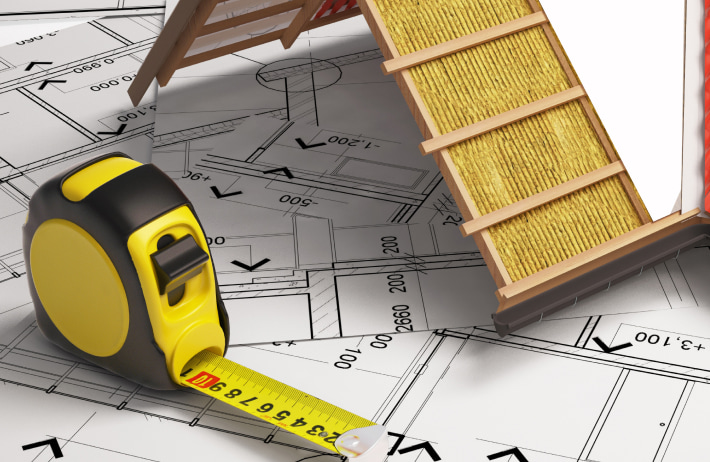 Find thoroughly assessed and
approved local professionals
for major home improvement tasks
Please enter a valid zip code