Find Bathroom Shower Contractors Near You
Please enter a valid zip code
MyHomeQuote puts you in touch with trusted bathroom contractors in your area. Complete our short questionnaire to get clear-cut bathroom quotes at no cost.
Employ Shower Contractors Near You with MyHomeQuote
Willing to transform your bulky bathtub into a sleek walk-in shower? To make your remodeling project a success story, hire specialists in shower replacement near you. With MyHomeQuote, this becomes as easy as ABC since we undertake all time-consuming and galling tasks. We have an extensive database of shower contractors in the USA, covering thousands of cities. If we don't have a suitable specialist, we'll do the extra job to find a few in your area. You can specify what you need a shower contractor for in the questionnaire. The more information you provide, the more precise your estimates will be. Yes, with MyHomeQuote, you can receive about five tailored quotes from multiple shower installation contractors to get more bang for your buck. Leave your request to hire the best local expert!
GET ACCURATE ESTIMATE
Including price quotations from local pros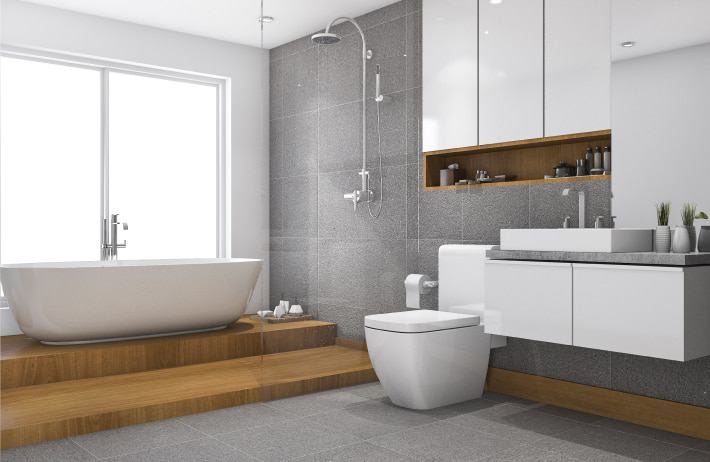 Streamline Your Bathroom Renovation Project With MyHomeQuote

Step 1
Find Local Bathroom Pros
Seek to hire licensed bathroom contractors to revive your space? With us, locating local pros and getting their FREE estimates takes a couple of clicks.

Step 2
Budget Bath Renovation
Get a ballpark cost of your bathroom makeover by specifying your needs and location. Our bathroom pros will contact you with personalized estimates.

Step 3
Get Free Bathroom Quotes
Get up to 4 estimates from bathroom contractors whose service area covers your region. You will be able to compare rates and get the perfect match at no cost.
Secure Top-Tier Bathroom Repair Services to Refresh and Customize Your Space

Find Nearby Bathroom Pros
Rely on our free contractor-matching service to discover the finest bathroom professionals in your area. With our expert recommendations, detailed customer reviews, and tailored search options, hiring a skilled professional will be a breeze.

Compare Bathroom Quotes
Compare quotes from vetted nearby bathroom professionals and secure the best value for your dream bathroom makeover. By evaluating multiple estimates, you can confidently hire a skilled expert who combines quality craftsmanship with budget-friendly solutions.

Hire Top-Rated Contractors
Elevate your bathroom experience by hiring a skilled local professional who understands your unique needs and style preferences. With MyHomeQuote, you can match contractor offers and pick the one who can ensure you a successful and stress-free renovation process.
12.000 +
homeowner requests processed daily
80.000 +
renovation projects performed annually
73%
homeowners get back to us for more quotes
3 out 5
contacts with contractors end up closing a deal
Here's what clients who found local bathroom remodelers through MyHomeQuote say
bathroom
Thank you for your recommendations
For those who seek bathtub installers in Austin, don't hesitate to leave your request on MyHomeQuote. They recommend worthy tradesmen companies you won't regret hiring.
bathroom
A fair bathroom renovation cost
We spent almost a month searching for local bathroom contractors. The prices have jumped twice since the last time we remodel our walk-in shower. However, we still managed to hire an affordable specialist via MyHomeQuote.
bathroom
Good experience
First time using this service. It was a positive experience. Will use it again for sure.
bathroom
Easy-to-use service
I find this way of seeking bathroom contractors quick and efficient.
bathroom
I ended up with great results
There is one bathroom in our flat, and it looked so shabby that we were forced to search for remodelers in pandemic months. Fortunately, we managed to find an independent tradesman via this platform.
bathroom
MyHomeQuote helps find great pros to do the job
MyHomeQuote pairs you with certified pros, not charging for its services. It's a cost-efficient option compared to subscription-based services.
Why Outsource the Search for Shower Installers Near You to MyHomeQuote?
Installing a shower from scratch or upgrading the existing one takes place during the bathroom makeover. As such projects are big-ticket, most homeowners do their best to cut expenses. They search for a shower contractor near them, scrolling through Google pages, or turn into DIYers. But the latter option is far from the best solution if you've never done the same work before (at least 100 times).
With MyHomeQuote, you can save time and money as it is a platform matching you with reliable and competent shower installation companies in your area free of charge. Thus, you no longer need to analyze zillion websites and contact customer support to find out their rates.
We perform rigorous background checks and verify the credentials of each shower company near you to ensure you'll hire skilled installers. Moreover, you will get accurate estimates for installation services based on your project details and needs. This can help you budget accurately and make all required adjustments along the way.
How does the MyHomeQuote platform Allow You to Save a Bundle?
While many homeowners spend days looking for experts in bathroom showers near them, others use MyHomeQuote to cut corners. How does it happen? Unlike search engines that only provide you with the info you've asked for, we give our all to connect you with the best local shower installers from the off.
You don't need to filter out unnecessary data, do additional research, and stay glued to your phone for hours, discussing your demands. Here at MyHomeQuote, we know what a valuable asset your time is. That's why the platform is synonymous with:
Knowledgeable shower installation contractors. We perform thorough background checks on all pros to ensure reliability. This allows you to minimize the risk of hiring ill-fitting installers who can put your project's success on the line.
Accurate cost estimating. All quotes you get are based on accurate, up-to-date data you provide us with. You can compare estimates and go for a shower installer who offers the best value for money. Thus, the likelihood of being overcharged is close to zero.
Better deals. The competition encourages contractors to offer discounts and special deals. When using the MyHomeQuote, you can seize a chance to get the best deal on the market in your region.
FAQ
How Can I Find Specialists in Shower Installation Near Me?
Besides good old Google search, you can visit local home improvement stores to ask for recommended providers or ask your neighbors if they know a credible specialist. Or you can put the MyHomeQuote platform to good use to locate experts and compare their estimates right away.
What Can a Shower Installation Contractor Help Me With?
A professional can help you install the shower and accessories. If you want to modify the unit during bathroom remodeling, the contractor can assist you, too. You can book their services if your shower leaks or malfunctions. Moreover, an expert can aid you with upgrades such as installing advanced shower systems like steam, rain, and other high-tech shower systems.
What Are the Features of the Best Shower Installers Near Me?
The worth-hiring shower specialists have 2+ years of experience in the industry and obtain all the necessary licenses and accreditations. They only use top-notch tools and high-quality equipment to ensure jaw-dropping results. Plus, they will provide some warranty on their work so that you can fix any issues within a specified period after the installation.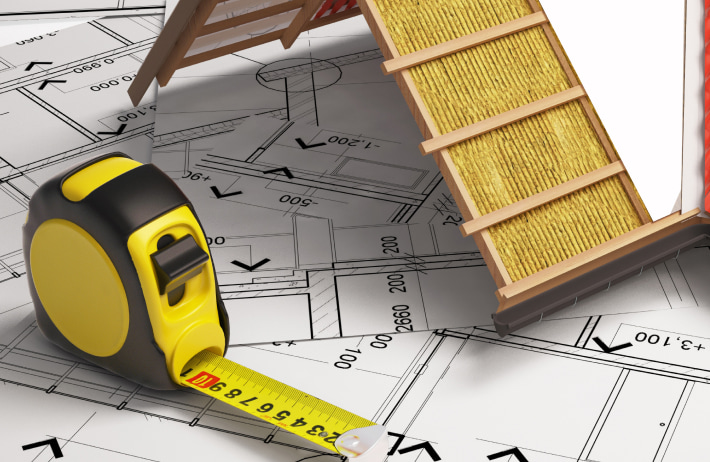 Find thoroughly assessed and
approved local professionals
for major home improvement tasks
Please enter a valid zip code