Find Steel Siding Contractors Near You
Please enter a valid zip code
MyHomeQuote puts you in touch with trusted siding contractors in your area. Complete our short questionnaire to get clear-cut siding quotes at no cost.
Steel siding installers near me
MyHomeQuote is your go-to resource for finding reliable steel siding contractors near you. Our platform features qualified professionals experienced in steel siding installation. Compare rates and services from reputable steel siding companies to enhance the durability and protection of your home. Trust in MyHomeQuote to connect you with skilled experts who will efficiently install steel siding for long-lasting results.
GET ACCURATE ESTIMATE
Including price quotations from local pros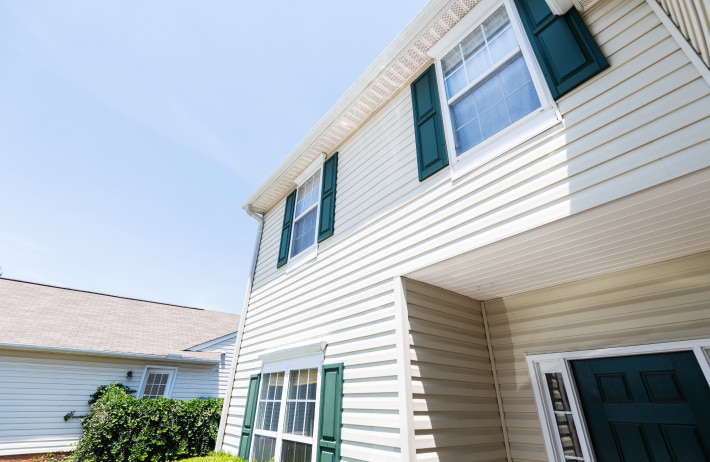 Streamline Your Siding Project With MyHomeQuote

Step 1
Locate Best Siding Pros
Fill out the request form on our website to discover seasoned siding contractors near you. Get FREE siding quotes now.

Step 2
Budget Siding Project
Take the guesswork out of budgeting your siding project by requesting accurate labor and material estimates from local contractors.

Step 3
Get Free Siding Quotes
Get custom siding estimates free of charge. Our quotes are non-binding, so you can simply get an update on local siding prices.
Elevate Your Curb Appeal: Professional Siding Installation

Access Local Siding Pros
Explore local siding professionals, evaluate their expertise, check reviews from former customers, and request personalized quotes

Compare Siding Quotes
Review proposals for your siding project, evaluate bids, and inspect contractor profiles and qualifications to make an informed decision

Hire Certified Contractors
Deal with siding experts who are highly rated in the local home services market and maintain an impeccable service record
12.000 +
homeowner requests processed daily
80.000 +
renovation projects performed annually
73%
homeowners get back to us for more quotes
3 out 5
contacts with contractors end up closing a deal
Here's what our clients say about their experience
siding
Thanks for such a great experience and your hard work!
The siding contractors company we hired through this website were kind and patient with us. They helped us select the color and type of siding best suited for our ranch home. The updated home's look turned out exactly as we wanted.
siding
High responsibility and consistency in communication
Our siding installation project went smoothly thanks to MyHomeQuote's dedication and the siding installers' team we worked with. They helped us feel comfortable during the process, and my wife and I can recommend this service to anyone who wants the job done right!
siding
Professional consultation and execution of work
I like how their service works - simple application, quick feedback, multiple price quotes to choose from, detailed consultations, and quality guarantees. My siding replacement project was accomplished in one business day.
siding
They made our house the way we had envisioned it
We used MyHomeQuote to order wooden siding installation for our single-story family house in Saginaw. Our experience turned out to be good as we got quality service, and our house now looks the way we'd envisioned it or even better.
siding
Easy-to-use service for contractors searching
Thanks to MyHomeQuote, we made the informed decision about hiring the siding installer in Bedford county. Simple website navigation and extensive support made the process quick and effective for us.
siding
I love my new siding
Many thanks to MyHomeQuote for their assistance in finding me the accredited siding contractor in my city. This service is a boon if you, just like me, want to replace your siding without caring much about organizational aspects.
Find thoroughly assessed and
approved local professionals
for major home improvement tasks
Please enter a valid zip code