Find Bathroom Exhaust Fan Repairs Near You
Please enter a valid zip code
MyHomeQuote puts you in touch with trusted bathroom contractors in your area. Complete our short questionnaire to get clear-cut bathroom quotes at no cost.
MyHomeQuote for Worry-Free Bathroom Fan Repair
If you've noticed unusual noise coming from your bathroom fan's blades or excessive humidity that doesn't vanish away in an hour, chances are, your fan is clogged or broken. As accessing and fixing the fan often poses challenges, it's worth calling in a professional for exhaust fan repairs. Don't have contacts of any trustworthy contractors? That's where MyHomeQuote can come into play. We have an extensive network of bathroom exhaust fan repair specialists across the United States. Once you file your request by completing the questionnaire below, we'll pick and choose the best-matching companies. Every region has specific building codes and regulations related to ventilation and bathroom fans that an expert in bathroom exhaust fan replacement needs to comply with. Specify your city ZIP code or home address to narrow the search radius.
GET ACCURATE ESTIMATE
Including price quotations from local pros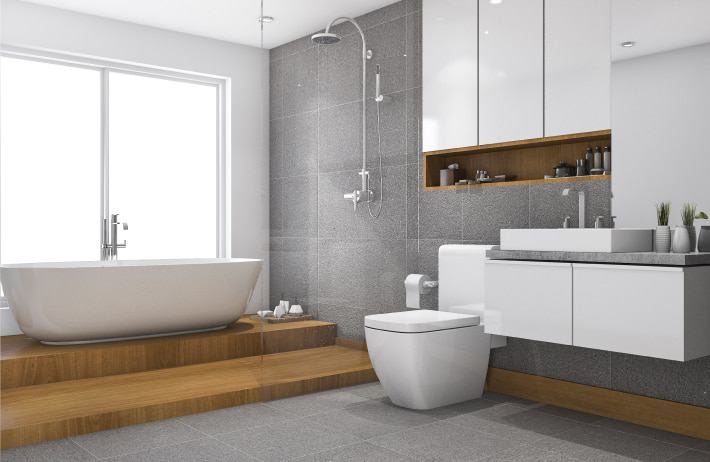 Streamline Your Bathroom Renovation Project With MyHomeQuote

Step 1
Find Local Bathroom Pros
Seek to hire licensed bathroom contractors to revive your space? With us, locating local pros and getting their FREE estimates takes a couple of clicks.

Step 2
Budget Bath Renovation
Get a ballpark cost of your bathroom makeover by specifying your needs and location. Our bathroom pros will contact you with personalized estimates.

Step 3
Get Free Bathroom Quotes
Get up to 4 estimates from bathroom contractors whose service area covers your region. You will be able to compare rates and get the perfect match at no cost.
Secure Top-Tier Bathroom Repair Services to Refresh and Customize Your Space

Find Nearby Bathroom Pros
Rely on our free contractor-matching service to discover the finest bathroom professionals in your area. With our expert recommendations, detailed customer reviews, and tailored search options, hiring a skilled professional will be a breeze.

Compare Bathroom Quotes
Compare quotes from vetted nearby bathroom professionals and secure the best value for your dream bathroom makeover. By evaluating multiple estimates, you can confidently hire a skilled expert who combines quality craftsmanship with budget-friendly solutions.

Hire Top-Rated Contractors
Elevate your bathroom experience by hiring a skilled local professional who understands your unique needs and style preferences. With MyHomeQuote, you can match contractor offers and pick the one who can ensure you a successful and stress-free renovation process.
12.000 +
homeowner requests processed daily
80.000 +
renovation projects performed annually
73%
homeowners get back to us for more quotes
3 out 5
contacts with contractors end up closing a deal
Here's what clients who found local bathroom remodelers through MyHomeQuote say
bathroom
Thank you for your recommendations
For those who seek bathtub installers in Austin, don't hesitate to leave your request on MyHomeQuote. They recommend worthy tradesmen companies you won't regret hiring.
bathroom
A fair bathroom renovation cost
We spent almost a month searching for local bathroom contractors. The prices have jumped twice since the last time we remodel our walk-in shower. However, we still managed to hire an affordable specialist via MyHomeQuote.
bathroom
Good experience
First time using this service. It was a positive experience. Will use it again for sure.
bathroom
Easy-to-use service
I find this way of seeking bathroom contractors quick and efficient.
bathroom
I ended up with great results
There is one bathroom in our flat, and it looked so shabby that we were forced to search for remodelers in pandemic months. Fortunately, we managed to find an independent tradesman via this platform.
bathroom
MyHomeQuote helps find great pros to do the job
MyHomeQuote pairs you with certified pros, not charging for its services. It's a cost-efficient option compared to subscription-based services.
Hire Vetted Specialists in Bathroom Exhaust Fan Repair Near You
Once you enter your request in Google and hit the button, search results combined with ads will shower on you. And only God knows how much time you'll need to filter them out. If the open-read-close-repeat activity doesn't speak to you, use the MyHomeQuote platform to locate experts in bathroom fan repair near you. Unlike search engines, we don't connect you with every company we find online. On the contrary, we only match you with tested contractors dedicated to exhaust fan repair near you. The list of things we verify includes but is not limited to:
Licenses and certifications
Insurance
Ratings and reviews
Such a comprehensive approach allows us to detect the best companies in the business. So, you can team up with a vetted, knowledgeable specialist.
Bathroom Vent Repair Near Me: Discover the Cost with MyHomeQuote
Fan issues often remain overlooked until the noises become abnormally loud, the bathing space feels stuffy, or you nose the scent of burning plastic when the fan is on. Whatever the telltale signs you pinpoint, you need to fix the bathroom fan ASAP. Otherwise, mold and mildew growth are guaranteed.
If you run out of money, you may believe that a person who fixes bathroom fans on a budget is what you need. But an unlicensed rookie can do more harm than good. With MyHomeQuote, you can get about five tailor-made estimates from certified specialists. So, you can select the most pocket-friendly quote and get the top-rated repair service you deserve without putting your safety at stake.
FAQ
Can a Broken Bathroom Fan Cause Ductwork Issues?
If your fan malfunctions, it stops catching warm, moist air, meaning it can get inside the ductwork. You can face mold and mildew issues, involving health risks. Plus, the excess moisture can damage the ductwork materials and other structures.
How to Find a Specialist Who Fixes Bathroom Exhaust Fans on Short Notice?
You can ask someone for recommendations or check social media platforms like Facebook for local community pages. Or you can put MyHomeQuote to good use and save time and nerves, as there is no guarantee that recommended specialists will be available right away.
How Much Does It Cost to Repair a Bathroom Fan?
It's worth asking this question to the specialist who repairs bathroom exhaust fans in your city, as labor rates vary across the USA. Thus, minor repairs like cleaning out dust and debris can cost $75 to $200. However, if there are more complex issues, you can spend $300+.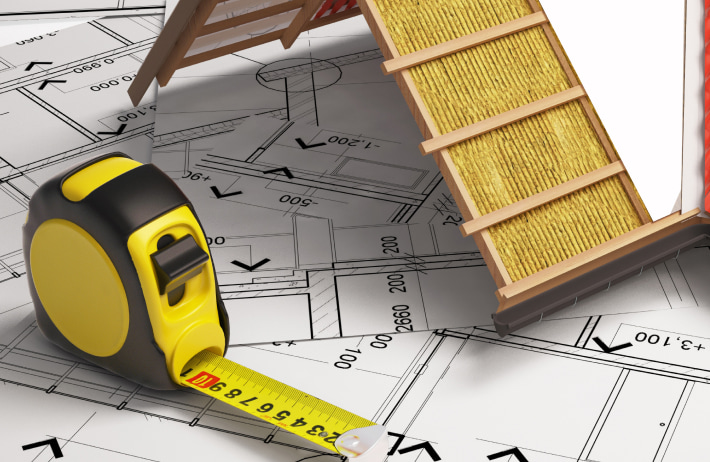 Find thoroughly assessed and
approved local professionals
for major home improvement tasks
Please enter a valid zip code