Find Bathroom Repair Contractors Near You
Please enter a valid zip code
MyHomeQuote puts you in touch with trusted bathroom contractors in your area. Complete our short questionnaire to get clear-cut bathroom quotes at no cost.
Bath Repair Near You: Schedule Cheap Yet Quality Services with MyHomeQuote
Have you already pictured how your bathroom will look after rejuvenation but lack the time and experience to get things done? With MyHomeQuote, you can access the best bathroom repair services to finish the project in the blink of an eye. You can now delegate all tasks to experts, from gutting to replacing light fixtures to making plumbing adjustments. We can boast a large talent pool that involves pre-screened bathroom repair contractors near you, too. Whatever problem you need to handle or project to complete, it won't take us long to connect you with the right professional. The MyHomeQuote platform is the best place to get personalized offers and compare estimates. Want to know how much can bath repairs near you cost? Fill in the questionnaire, mentioning your ZIP code.
GET ACCURATE ESTIMATE
Including price quotations from local pros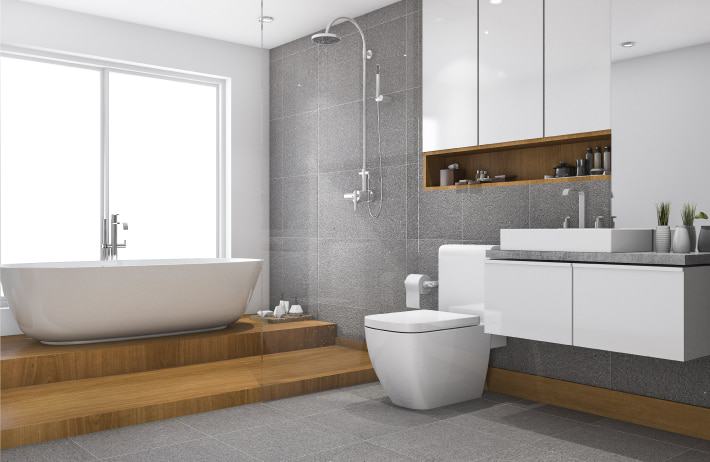 Streamline Your Bathroom Renovation Project With MyHomeQuote

Step 1
Find Local Bathroom Pros
Seek to hire licensed bathroom contractors to revive your space? With us, locating local pros and getting their FREE estimates takes a couple of clicks.

Step 2
Budget Bath Renovation
Get a ballpark cost of your bathroom makeover by specifying your needs and location. Our bathroom pros will contact you with personalized estimates.

Step 3
Get Free Bathroom Quotes
Get up to 4 estimates from bathroom contractors whose service area covers your region. You will be able to compare rates and get the perfect match at no cost.
Secure Top-Tier Bathroom Repair Services to Refresh and Customize Your Space

Find Nearby Bathroom Pros
Rely on our free contractor-matching service to discover the finest bathroom professionals in your area. With our expert recommendations, detailed customer reviews, and tailored search options, hiring a skilled professional will be a breeze.

Compare Bathroom Quotes
Compare quotes from vetted nearby bathroom professionals and secure the best value for your dream bathroom makeover. By evaluating multiple estimates, you can confidently hire a skilled expert who combines quality craftsmanship with budget-friendly solutions.

Hire Top-Rated Contractors
Elevate your bathroom experience by hiring a skilled local professional who understands your unique needs and style preferences. With MyHomeQuote, you can match contractor offers and pick the one who can ensure you a successful and stress-free renovation process.
12.000 +
homeowner requests processed daily
80.000 +
renovation projects performed annually
73%
homeowners get back to us for more quotes
3 out 5
contacts with contractors end up closing a deal
Here's what clients who found local bathroom remodelers through MyHomeQuote say
bathroom
Thank you for your recommendations
For those who seek bathtub installers in Austin, don't hesitate to leave your request on MyHomeQuote. They recommend worthy tradesmen companies you won't regret hiring.
bathroom
A fair bathroom renovation cost
We spent almost a month searching for local bathroom contractors. The prices have jumped twice since the last time we remodel our walk-in shower. However, we still managed to hire an affordable specialist via MyHomeQuote.
bathroom
Good experience
First time using this service. It was a positive experience. Will use it again for sure.
bathroom
Easy-to-use service
I find this way of seeking bathroom contractors quick and efficient.
bathroom
I ended up with great results
There is one bathroom in our flat, and it looked so shabby that we were forced to search for remodelers in pandemic months. Fortunately, we managed to find an independent tradesman via this platform.
bathroom
MyHomeQuote helps find great pros to do the job
MyHomeQuote pairs you with certified pros, not charging for its services. It's a cost-efficient option compared to subscription-based services.
How to Obtain Multiple Custom Quotes from the Bathroom Repair Services Near You?
If the old-school method of creating personalized estimates – when you need to carry out an assessment, determine material and labor costs, and oversee extra expenses – doesn't speak to you, turn to MyHomeQuote. It is the most homeowner-oriented contractor-matching platform on the web. Here, you just need to specify what kind of bath repair service you are interested in, where you live, and what project requirements you have. And we handle the rest.
Once you submit your request on the platform, we start searching for experts in bathroom repairs near you on the spot. Those companies that make the cut will get the info you've shared with us. When they create bespoke quotes, they'll contact you to send them. In other words, you'll have to juggle the bathroom renovation project and other life aspects.
MyHomeQuote vouches for connecting you with the best-matching bathroom repair services near you. If a company doesn't meet your needs, it will never get in touch with you through us. You can only get custom quotes from contractors who have proven to be the ideal fit.
How MyHomeQuote Helps Find the Ultimate Bathroom Repair Service?
If you find it difficult to delegate tasks, entrusting the contractor search to a third party may not feel right. However, when you are burdened with numerous deadlines, the likelihood of wrong decisions increases. MyHomeQuote is committed to locating the best bathroom fixers near you. That's why the screening process is multi-stage and covers the following:
Comprehensive verification. We don't take one at anyone's word, even if it concerns a contractor that has been around for many years. Thus, we check a company's background and licensing to ensure you won't face any unpleasant surprises down the road. Only seasoned, fully certified, and insured contractors are added to the database.
Checking online ratings. Nobody can give you as much information about worthy bathroom repair services near you as online reviews. Whether to express their gratitude or grievances, people go online. We examine dozens of sources to gain insight into past work, customer support, and problem-solving skills of each bath repair service we match you with.
FAQ
What Are the Most Important Things to Consider in Bathroom Renovation?
A bathroom makeover requires careful planning and consideration. You should pay special attention to storage, layout, lighting, and water efficiency. Plus, selecting the right contractor is critical to ensuring a smooth and successful remodel.
How to Evaluate the Performance of Bathroom Repair Service?
You need to answer different questions to conclude. Does everything function as expected? What about deadlines, were they met? Was the service provider easy to reach and responsive to your questions and concerns? Did you face any hidden charges that hadn't been discussed upfront?
How to Choose Between Different Bathroom Repair Services?
As not all contractors offer the same services, you can start by analyzing this point to make sure their offerings align with your needs. Check how much experience they have with bathroom repairs and whether they have reviews. Some repair services offer a warranty on their work but may not include it in the quote.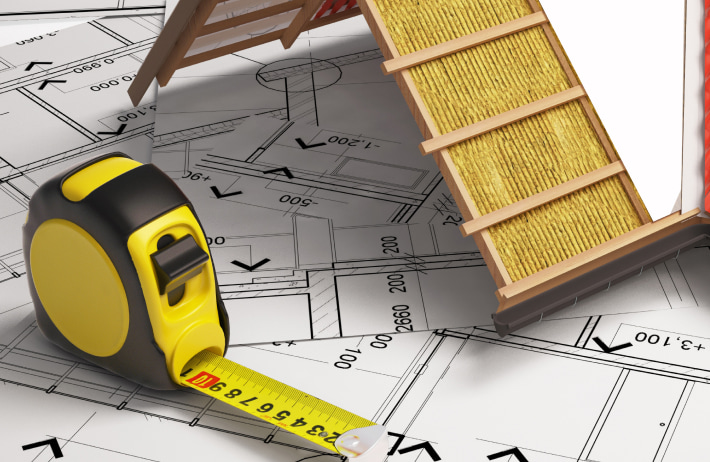 Find thoroughly assessed and
approved local professionals
for major home improvement tasks
Please enter a valid zip code