Find Vinyl Window Companies Near You
Please enter a valid zip code
MyHomeQuote puts you in touch with trusted windows contractors in your area. Complete our short questionnaire to get clear-cut windows quotes at no cost.
Match Up with Leading Experts in Vinyl Window Replacement Near You
Vinyl is one of the best window frame materials due to its high energy efficiency as it is a good insulator, which can help save on energy bills. That is why if you're setting your sights on the new replacement vinyl windows near you, you are on the way to making a rewarding home upgrade. With our free service by your side, hiring local window pros won't take much effort. You only give us your home address and the baseline information about your project, like the number of windows to replace, their type, and dimensions. The rest is on us. Once getting your request, we will launch the matching process, connecting you with screened vinyl window companies that best fit your requirements. Click to connect with trusted experts in your area today!
GET ACCURATE ESTIMATE
Including price quotations from local pros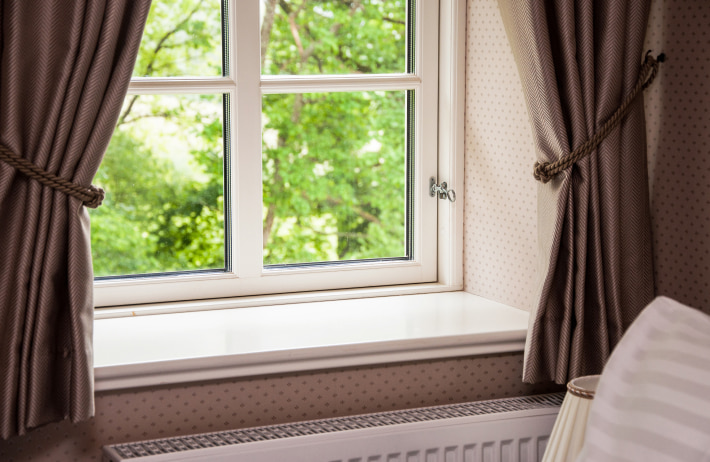 Streamline Your Window Replacement Project With MyHomeQuote

Step 1
Connect With Experts
Discover the best window contractors near you – submit a request and get personalized quotes from experienced professionals!

Step 2
Calculate Your Project
Estimate the cost of your window replacement project using our FREE platform. Get clear-cut window quotes and compare pricing options.

Step 3
Get Window Quotes Now
Upgrade your home windows with ease by requesting free window replacement quotes from professionals near you.
Upgrade Your Home With Our Expert Window Replacement & Installation Services

Locate Window Pros
Looking for the perfect window contractor to upgrade your home? Navigate through the vetted local window repair services to ensure you're getting the best value for your investment.

Compare Window Quotes
Access the market's top professionals, request their quotes, and compare them on the platform. We equip you with all the information needed to confidently choose the perfect contractor for your needs.

Book Window Services
Entrust the upgrade of your home windows to the best local professional in terms of expertise and customer feedback. Confirm all the details and sign a deal.
12.000 +
homeowner requests processed daily
80.000 +
renovation projects performed annually
73%
homeowners get back to us for more quotes
3 out 5
contacts with contractors end up closing a deal
Here's what clients who found local window contractors through MyHomeQuote say
windows
I found my window professionals here
I lacked time looking for window replacement professionals myself, so a contractor-matching website seemed an excellent way to go. As soon as I left my request, I got an email with offers from local contractors.
windows
A reliable service for those who appreciate their time
Truth be told, I didn't expect to find affordable window installers in Boston so soon. MyHomeQuote paired me with licensed pros the same day, not charging any upfront costs.
windows
They paired me with a window contractor in Orlando
I left my request on the platform and got three offers from local window masters. I compared the given quotes and hired the cheapest company.
windows
Quick and efficient contractor-matching service
When I did my window contractors research, I came across this website. I decided to give it a try and turned up trumps. I hired a window company the same day.
windows
The best window crew in all Huntington was found here
The platform is easy-to-use and properly working. You only need to specify your area of living and the details of your project to get the ball rolling.
windows
I can recommend MyHomeQuote to homeowners in Louis
I just had the contractor hired through MyHomeQuote replace four windows in my house, and everything was done professionally.
MyHomeQuote: Your Reliable Solution for Locating Pros Specified in Vinyl Replacement Windows Near You
MyHomeQuote is your go-to contractor-matching platform for discovering trustworthy and skilled professionals for window replacement in your region. We have a growing network of local vinyl window contractors who keep a high level of professionalism going through training and educational classes from the leading market manufacturers. They will help you navigate the window replacement process smoothly, ensuring the best quality service tailored to your specific needs and budget.
Say goodbye to the fuss of searching for vinyl window companies yourself. Let us do the hard work for you as you sit back and revel in the beauty of your new vinyl windows.
How MyHomeQuote Matching Mechanism Works - Your Key To Vinyl Window Companies Near You
Collecting homeowner data and project details for better matching
Kick off the process by sharing critical details about your project and its urgency with us. The few crucial questions we ask through our simple quiz ensure we garner enough information to match you with the right professional. With our database of over 10K vinyl windows companies nationwide, we can find the perfect match for your unique project in a flash.
Connecting homeowners with qualified pros using a matching system
After gathering your project details, our AI-based matching system springs into action. Leaving your request with us, you get detailed offers from 3 to 5 vetted vinyl window installers near you. We ensure that the matched pros deliver the specific service you require and are readily available to initiate your project.
Completing the recruitment process by signing a deal with the best pro
Once your request is processed, we forward your information to the matched professionals involved in repairing and replacing vinyl windows near you. They will contact you shortly to discuss your project in detail and answer any queries you may have, establishing a path to move forward with your home window update.
FAQ
What is the Best Option to Order Vinyl Window Replacement Parts Near Me?
The best option for ordering vinyl window replacement parts in your city is to consult with local window professionals or hardware stores. They usually offer a range of high-quality components and can assist you in choosing the most suitable ones for your specific needs.
How Much Does Vinyl Window Glass Replacement Near Me Cost?
The cost of vinyl window glass replacement can vary greatly depending on the size, type, and complexity of the job. Depending on the average labor rates in your area, you can expect to spend anywhere from $200 to $800 per window. For accurate pricing, consider using MyHomeQuote. Not only can we connect you with qualified local vinyl window contractors, but we can also provide you with free, no-obligation estimates.
What should I do if there's visible damage to my vinyl window frames or panes?
If there's any damage to your vinyl window frames or panes, it's vital to address it promptly to maintain window function and energy efficiency. Don't ignore cracks or broken seals, as they can allow unwanted air exchange and increase energy costs. Consult a window repair contractor to evaluate the extent of the damage and suggest the best course of action, whether repair or replacement.
Find thoroughly assessed and
approved local professionals
for major home improvement tasks
Please enter a valid zip code