Find Commercial Window Installers Near You
Please enter a valid zip code
MyHomeQuote puts you in touch with trusted windows contractors in your area. Complete our short questionnaire to get clear-cut windows quotes at no cost.
Locate Trusted Commercial Window Installation Companies in Your Area With MyHomeQuote
Unlike residential windows, commercial ones usually have to withstand more wear and tear, making durability and quality paramount. Whether it is about making a massive update in the office building, a stylish makeover in a restaurant, or a winter-ready improvement in an industrial building, professionally mounted and insulated windows are worth the investment. Here at MyHomeQuote, you can easily locate commercial window installation companies that understand local building codes and energy standards, ensuring regulatory compliance. We evaluate their skills and competence, connecting you with screened professionals who offer comprehensive warranties on their services. So, if your business's windows are in desperate need of attention, with our contractor-matching service, you'll find top-quality commercial window repair near you fast and hassle-free. Don't wait. Secure the safety and attractiveness of your business now!
GET ACCURATE ESTIMATE
Including price quotations from local pros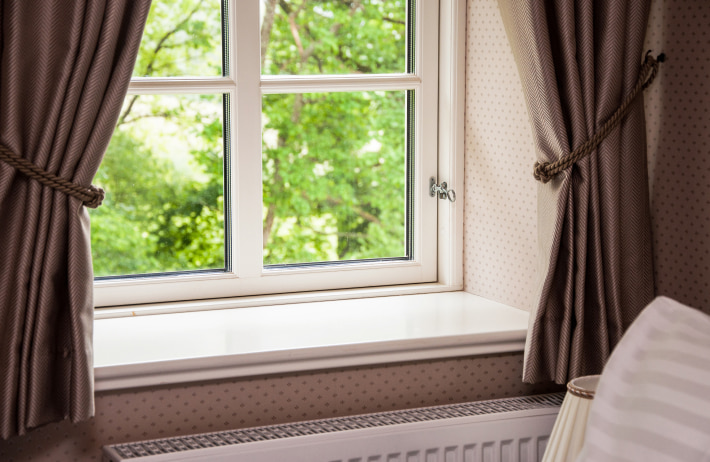 Streamline Your Window Replacement Project With MyHomeQuote

Step 1
Connect With Experts
Discover the best window contractors near you – submit a request and get personalized quotes from experienced professionals!

Step 2
Calculate Your Project
Estimate the cost of your window replacement project using our FREE platform. Get clear-cut window quotes and compare pricing options.

Step 3
Get Window Quotes Now
Upgrade your home windows with ease by requesting free window replacement quotes from professionals near you.
Upgrade Your Home With Our Expert Window Replacement & Installation Services

Locate Window Pros
Looking for the perfect window contractor to upgrade your home? Navigate through the vetted local window repair services to ensure you're getting the best value for your investment.

Compare Window Quotes
Access the market's top professionals, request their quotes, and compare them on the platform. We equip you with all the information needed to confidently choose the perfect contractor for your needs.

Book Window Services
Entrust the upgrade of your home windows to the best local professional in terms of expertise and customer feedback. Confirm all the details and sign a deal.
12.000 +
homeowner requests processed daily
80.000 +
renovation projects performed annually
73%
homeowners get back to us for more quotes
3 out 5
contacts with contractors end up closing a deal
Here's what clients who found local window contractors through MyHomeQuote say
windows
I found my window professionals here
I lacked time looking for window replacement professionals myself, so a contractor-matching website seemed an excellent way to go. As soon as I left my request, I got an email with offers from local contractors.
windows
A reliable service for those who appreciate their time
Truth be told, I didn't expect to find affordable window installers in Boston so soon. MyHomeQuote paired me with licensed pros the same day, not charging any upfront costs.
windows
They paired me with a window contractor in Orlando
I left my request on the platform and got three offers from local window masters. I compared the given quotes and hired the cheapest company.
windows
Quick and efficient contractor-matching service
When I did my window contractors research, I came across this website. I decided to give it a try and turned up trumps. I hired a window company the same day.
windows
The best window crew in all Huntington was found here
The platform is easy-to-use and properly working. You only need to specify your area of living and the details of your project to get the ball rolling.
windows
I can recommend MyHomeQuote to homeowners in Louis
I just had the contractor hired through MyHomeQuote replace four windows in my house, and everything was done professionally.
What Benefits Can You Reap From Hiring Experienced Commercial Window Companies Near You?
Updating commercial windows is always about considerable spending on material and labor. Depending on the type and number of window units to replace, you can expect to spend from $450 to $50,000. Considering the project's importance and high cost, its completion by qualified commercial window installation contractors with a long history in the industry has paramount importance.
Fortunately, when you select local experts affiliated with MyHomeQuote, you're always on the safe side as our nationwide network counts hundreds of thousands of prescreened contractors. Here are the advantages you can reap by hiring commercial window replacement companies near you through our free contractor-matching service:
Cost-effectiveness
While cutting corners on premium materials and installation might seem tempting, financial-savvy business owners never go this way, prioritizing long-term investment. If you consider yourself one of them, you understand that hiring experienced commercial window companies can save you money in the long run as you will avoid costly mistakes and potential replacements.
Warranty protection
Another advantage of hiring window pros through our platform comes in the form of warranty protection. This added security means that the work delivered by our commercial window installation contractors is covered for a specific time, allowing for repairs or adjustments at no extra cost if any issues arise post-installation. Warranty protection offers greater peace of mind and confidence in the value of your investment.
Time savings
By hiring our expert crew of installers, you save yourself the trouble of getting to brick-and-mortar building stores to examine the assortment of commercial windows near you. With us, you can expect comprehensive assistance with selecting, ordering, and installing new window units. The best part is that our commercial window contractors may negotiate beneficial prices for you.
Proven expertise
Window companies we deal with have the necessary skills and experience to ensure your windows are installed correctly, efficiently, and according to the local building norms. Their expertise is backed by numerous successfully completed projects, more information about which you can find through their portfolio and former client reviews.
MyHomeQuote - Your Ultimate Solution to Streamline Your Search for Pros in Commercial Window Replacement Near You
MyHomeQuote is an online hub for owners of residential and commercial buildings who seek to connect with professional contractors in their area. We offer a wide range of services, including window repair and installation. That is why you can count on us whenever you need to conduct an emergency repair or replace rotten or broken windows on your property. On top of that, the detailed cost guides you will find on our website will help you plan your window update projects effectively without leaving in the dark.
The best part is that our platform saves you invaluable time and effort. No more exhausting search for contractors - get matched with reputable commercial window repair companies near you that are eager to bring your vision to life. And don't worry about bidding. Our knowledgeable customer support managers will guide you in negotiating with contractors, guaranteeing you get excellent service at a fair price.
FAQ
What are the lauded brands that produce commercial windows?
Well-respected American brands like Anderson Windows, Pella Corporation, and Marvin Windows and Doors are acclaimed for their high-quality commercial windows. These companies offer durable and energy-efficient window units that come in a variety of classic and modern styles to fit different exteriors.
What types of windows are commonly used in industrial and commercial buildings?
Picture and casement windows are standard in offices for their aesthetic appeal and ventilation, while glass block windows ensure privacy and security in certain industrial settings. Additionally, storefront and curtain wall systems are often used in retail and high-rise buildings for their energy efficiency and ability to allow natural light.
How to discover the cost of commercial window installation near me?
The simplest way to discover the actual rates of local window professionals is by completing a quick request form on the MyHomeQuote website. Once getting critical details about your window project, like the type and number of units to install, we connect you with proven commercial window companies in your area. In their turn, the selected pros provide personalized estimates you can compare to discover the up-to-date local cost of commercial window installation.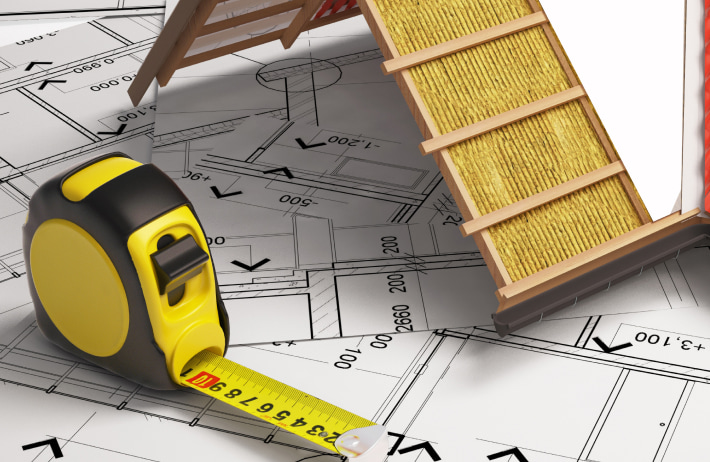 Find thoroughly assessed and
approved local professionals
for major home improvement tasks
Please enter a valid zip code