Proficient Steel Roofing Contractors Near Me
Please enter a valid zip code
MyHomeQuote puts you in touch with trusted roofing contractors in your area. Complete our short questionnaire to get clear-cut roofing quotes at no cost.
MyHomeQuote: Connecting you with expert steel roofing contractors near you
Acquiring and booking roofing installation and repair services through our free contractor-matching service is a reliable choice, thanks to our stringent vetting process and high-quality standards. The steel roofing contractors in our network are meticulously reviewed, not just in terms of their skills and craftsmanship but also their levels of customer service and professional conduct. Our platform greatly simplifies what could otherwise be a time-consuming search process. Most importantly, we give homeowners the peace of mind that comes from knowing that the professionals they're hiring are competent, reliable, and have a proven track record. Leave your request with us and get free quotes from steel roofing companies near you on the same day. Save your time and effort with us!
GET ACCURATE ESTIMATE
Including price quotations from local pros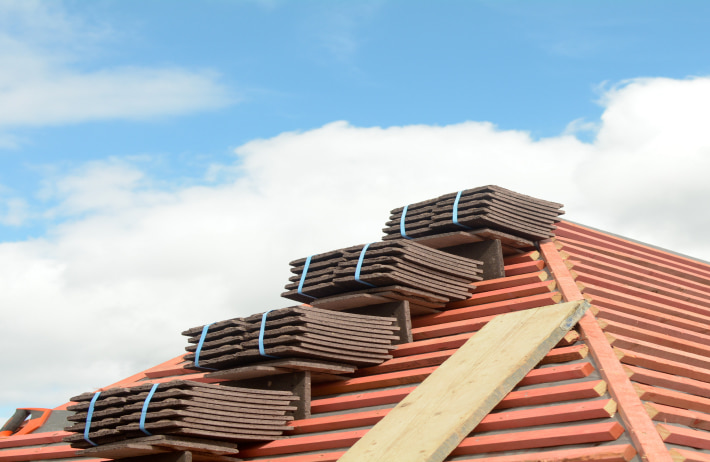 Streamline Your Roofing Project With MyHomeQuote

Step 1
Discover Top Local Roofers
Complete the form to book certified roofers in your county, ready to repair or replace your roof.

Step 2
Get Free Project Estimation
Calculate your roofing project by specifying your needs, preferences, and location.

Step 3
Get Custom Roofing Quotes
Get up to 4 offers from local roofing pros and pick the best bid based on your budget and expertise needs.
Transform Your Home with Expert Roofing Contractors

Locate Roofers for Free
Browse through local roofing professionals, acquire their rates, communicate, and book appointments without no cost upfront

Compare Roofing Quotes
Review proposals for your roofing project, assess bids, and examine contractor profiles and qualifications - all in real-time

Hire Vetted Roofers
Partner with top-rated professionals in the local market, renowned for their exceptional work and complaint-free reputation
12.000 +
homeowner requests processed daily
80.000 +
renovation projects performed annually
73%
homeowners get back to us for more quotes
3 out 5
contacts with contractors end up closing a deal
Here's what clients who found local roofers through MyHomeQuote say
roofing
Love the way this platform works
I'm writing to express my gratitude to the support managers who helped me find a professional roofing crew in Atlanta.
roofing
My roofing installation project was completed successfully
I hired roof installation guys through MyHomeQuote. No suggestions for the platform work. Will definitely use it again.
roofing
Prompt service, clear-cut quotes
I found handy roofing contractors in Charlotte's suburbs through this platform.
roofing
The work is done okay
I experienced no trouble booking contractor services. Fair pricing for the job provided.
roofing
It worked out well for me
It took them time to find good roofers for me. But I ended up hiring an expert roofing contractor in Omaha.
roofing
The more services like this, the better
I found a crew of skilled roofers here for less than an hour. They did a great job. I would recommend MyHomeQuote to friends.
What makes hiring steel roofing companies through MyHomeQuote a reliable choice?
MyHomeQuote is a nationwide platform providing free quotes to homeowners seeking roofing services in their area. Not only do we offer personalized estimates to every client completing our quiz-like request form, but also we guarantee to match them with steel roofing companies that best fit their needs. This makes our platform a safe choice for homeowners who want to hire top-rated pros for their roof installation and repair projects. With MyHomeQuote, the chance to fall for the bait of unprofessional or unfair steel roof replacement companies is minimal. That is why, entrusting us with the entire search process, you can rest easy knowing we will connect you with a vetted professional able to meet and exceed your expectations.
What are the steps to hire a steel roofing company through MyHomeQuote?
Here's an instruction to make your roof update project hassle-free and entirely in your control. Just follow these three simple steps:
Complete the quiz
Start off by completing our simple quiz. Make sure to provide a complete description of your roofing project, including the specifics about the location and the type of services required.
Get paired with roofers
We will swiftly process all the information you provide and send you personalized estimates from local steel roofing contractors who have been thoroughly vetted and best meet your requirements.
Pick your offer
In the final phase, you'll get the opportunity to review and compare the provided steel roof quotes from top-rated roofers in your area. Ultimately, this will enable you to hire an expert crew for your project.
We are one of a few contractor-matching platforms providing a reliable route to find skilled steel roof contractors near you. We handle the task of vetting and verifying credentials, so you don't have to. Why waste time and effort sorting through numerous options when MyHomeQuote can streamline the process? Don't hesitate and go for our valuable service today!
FAQ
How much do steel roof contractors charge per square foot (including material and labor)?
On average, steel roofing can cost anywhere from $4.50 to $14 per square foot, including material and labor. Factors affecting the rate include the specific type of steel, roof structure and accessibility, and regional labor costs. To get the exact price for your project, complete the request form on this page.
What services does a steel roof installation contractor provide?
Steel roofers offer a wide variety of services. First, they provide expert consultations to discuss your unique roofing needs and options. Second, they specialize in installing, maintaining, and repairing steel roofs. If your roof suffers extensive damage or reaches its lifespan, they also handle replacements. Additional services often include waterproofing and insulation to enhance your steel roof's durability and energy efficiency.
How do you know if a steel roofing company offers a fair price?
To determine if a company is offering a fair price, you can begin by researching the general market rates for steel roofing projects in your area. This research will give you an idea of what range to expect. Next, gather quotes from different steel roofing contractors near you via MyHomeQuote and compare them side-by-side. Consider the contractor's experience, reputation, and the quality of materials they use before signing a deal. Note that warranties, liability insurance, and permits could also affect the price.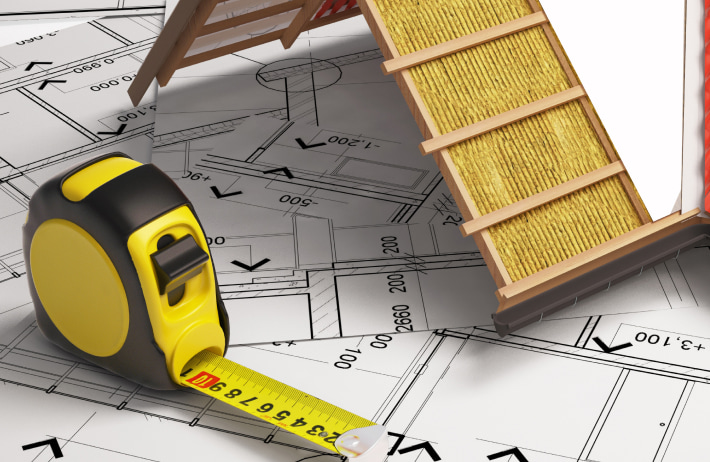 Find thoroughly assessed and
approved local professionals
for major home improvement tasks
Please enter a valid zip code