Compare Quotes From Local Solar Contractors
Please enter a valid zip code
MyHomeQuote puts you in touch with trusted solar contractors in your area. Complete our short questionnaire to get clear-cut solar quotes at no cost.
MyHomeQuote - Your Proven Platform to Book Professional Solar Panel Installation
Hiring local solar pros through MyHomeQuote offers numerous advantages that homeowners should consider. First, we connect you with experienced solar panel installation contractors, ensuring an efficient process from discovering the best-fit companies to completing the installation. Second, our network comprises background-checked and licensed professionals who can not only install and set up a home solar plant but also help you select the equipment that suits your budget and energy efficiency requirements. Third, we allow you to compare multiple solar installers near you quickly and easily. We offer you an in-depth review of their background, helping to make an informed decision. Last but not least, you get up to 5 free customized quotes from selected solar installation companies to match them and ensure you receive the best value for your investment.
GET ACCURATE ESTIMATE
Including price quotations from local pros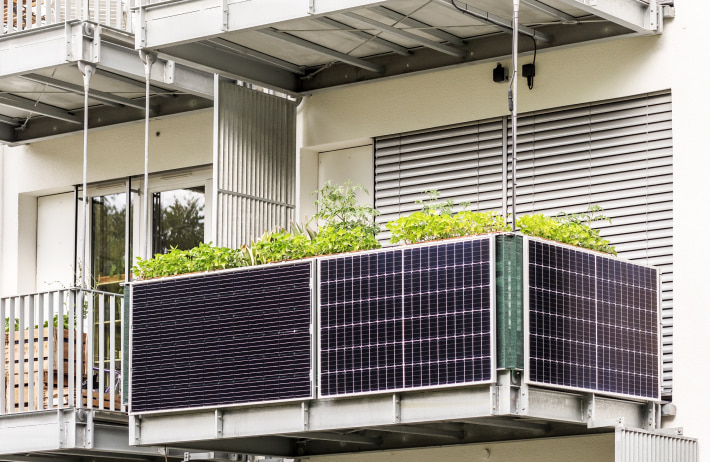 Streamline Your Solar Project With MyHomeQuote

Step 1
Locate Solar Contractors
Our nationwide network makes it easy to find top solar professionals near you. Compare services, read reviews, and request personalized quotes.
Step 2
Estimate Your Project
Calculate the cost of installing PV panels with our seamless estimation tool! Simply input your property details and get a customized quote.

Step 3
Unlock Free Solar Quotes
Go green with our solar installation professionals in your region. Compare the offers tailored to your needs to grab the best bet for your buck.
Discover the Benefits of Professional Solar Installation by Hiring Our Accredited Professionals

Find Top Solar Pros
Discovering top-notch local solar contractors has never been easier. We connect you with the best professionals in your area, ensuring you receive reliable and efficient solar installation services tailored to your needs.

Request Solar Quotes
Unlock competitive solar solutions by exploring and comparing online quotes from local solar professionals. Our platform makes it a breeze to gather estimates from multiple reputable providers.

Book Solar Services
Our solar pros are committed to delivering exceptional work. Whether you book solar repair or installation with us, we ensure your panels' long service life and ultimate performance.
12.000 +
homeowner requests processed daily
80.000 +
renovation projects performed annually
73%
homeowners get back to us for more quotes
3 out 5
contacts with contractors end up closing a deal
Here's what clients who found local solar companies through MyHomeQuote say
solar
Washington's solar contractors were revealed
A few companies can pull off solar projects in Washington, and I've found them all through MyHomeQuote. Just left my request on the website, filled out a form, and hey presto. Much simpler than I could have imagined.
solar
MyHomeQuote is good for searching local pros
It's my second time using this platform. And I can surely say they care about clients, assisting at every stage of the process.
solar
Superb service for those who seek solar installers
Contractor research is such a tedious activity. I spent almost 2 hours browsing Google and BBB, and I was nearly about to give up when I stumbled upon the MyHomeQuote website. Two minutes and the request for solar installation companies in Columbus was sent. I got connected to installers who are well-versed in what they do.
solar
PV panels installation deals
I came over the MyHomeQuote's ad on Facebook and left my request on the platform. I was impressed by how promptly they sent me solar contractor quotes. I'm going to use HQ for other requests too.
solar
Reliable service
I have never had any troubles with MyHomeQuote. They always work diligently, immediately recommending companies in the specified area.
solar
Cost-effective contractor-matching service
Thanks to MyHomeQuote, I found a renewable energy system specialist who operates in my area. It cost me nothing.
Experience the Difference: Our Advantage in Finding Solar Installers Near You
MyHomeQuote is a godsend for homeowners looking for reliable contractors in their neighborhood. With us, you don't need to go all out decluttering your calendar in a bid to search for the best solar companies near you or wait for custom quotes for ages. We reshape the contractor hiring process by taking the most time-consuming and nettlesome tasks out of it. Once you give the MyHomeQuote platform a try, you will come back again. Why? Below, you'll find the main reasons.
Local Contractor Listings
Don't want to check how good you are at ferreting out solar companies near you? Well, then, you don't need to waste hours doing that. MyHomeQuote has built a vast network of reputable contractors in the USA so that you can use it as a directory to find local service providers. We'll share contacts of the best experts in solar near you once you submit your request.
Quick Access to Verified Pros
When homeowners search for contractors themselves, they often skip the verification process. If you don't want to hire rookies or specialists who don't specialize in solar panel installation, come to MyHomeQuote. We check the ins and outs of every contractor we are about to connect you with. Thus, you can be sure that a solar installation company is licensed to perform this job in your region and has all it takes to do that in a workmanlike manner.
Reliable Customer Reviews
We strive to make informed decisions when filtering out contractors. As customer reviews make for a valuable information source, we check them, too. This allows us to gain insight into challenges the customers faced during the previous solar panel installation near you and how a contractor handled them. Plus, some reviews may show whether customers received good value for their money, in their opinion.
Free & Personalized Price Quotes
MyHomeQuote is free for all homeowners, from start to finish. We won't charge you for requesting custom quotes from the solar energy companies near you. And no, you won't face any hidden fees for receiving estimates. As a homeowner-oriented platform, we only aim to help you get in touch with the best-matching solar contractors near you.
Detailed Contractor Profiles
Want to know how many years a company has been around, whether it's licensed and certified? MyHomeQuote is your go-to for detailed contractor profiles. We collect data about all solar installation companies we list to give you a clear picture of their skills, experience, and reputation on the market.
Exceptional Customer Service
At MyHomeQuote, we do our best to adhere to the gold standard in customer service. That's why you can contact our team around the clock for any questions or concerns you may have. If you've decided to change the solar installer search parameters, you can just submit another request.
User-Friendly Platform
The interface of the MyHomeQuote platform is simple to navigate, even if you are not tech-savvy. It won't take you much time to locate solar panel companies near you as you just need to submit the request for a quote, and we'll do the rest. Here, you can get estimates without any phone calls.
How to Verify the Credibility and Proficiency of Solar Installers Before Hiring?
Even though MyHomeQuote undertakes the verification process, you can double-check the trustworthiness of the contractor you will be working with. The first thing to monitor when selecting a solar company near you is credentials. The installer should be certified by the NABCEP (the North American Board of Certified Energy Practitioners) and must be licensed to work in your state. Not only do these documents demonstrate a high level of competence, but they also protect you from any liabilities or mishaps during installation.
If you set your heart on hiring the top-rated specialists in solar panels near you, the longevity and extent of their business activity should be the next thing to check. It's worth opting for contractors who have 3+ years of experience under their belt. You can also inquire about their training as solar technology evolves by leaps and bounds, and established solar install companies strive to keep abreast of new advancements. Moreover, checking affiliations can be a smart move, as their presence can also indicate credibility.
FAQ
What Are the Benefits of Hiring a Professional to Install Solar Panels Instead of Trying DIY Methods?
Hiring a solar panel install company can save time (several months vs. several days) and improve energy efficiency. Professionals have extensive experience and top-of-the-line equipment to eliminate costly errors and ensure system optimization.
What Permits Are Required for Solar Panel Installation?
Depending on the local government and utility regulations, you may need electrical and roofing permits. Plus, building and structural permits can be required for significant alteration on your property.
How Long Does It Typically Take to Install a Home Solar Plant?
The exact timeline largely depends on the size and complexity of the system being installed. On average, contractors need 1 to 3 days to complete the physical installation. But the entire process (an initial site assessment, acquiring permits, etc.) can take anywhere from 1 to 3 months.
Can a Solar Installer Help Me Understand the Local Permits and Regulations Related to Solar Installation?
Yes, reputable solar system installers are well-versed in local permits and regulations. They will guide you through the entire process, ensuring a smooth and legal installation process. Some companies can even handle all of the paperwork on your behalf for your peace of mind.
What Key Factors Determine the Optimal Location for Solar Panel Installation?
The optimal location can be defined by local climate and sunlight exposure, as places with higher annual sunshine hours can generate more solar power. You should also consider your housetop condition and its size. If you have an old roof, it can be beneficial to replace it first.
How Do Solar Panel Contractors Determine the Best Layout for Solar Panels on My Roof?
Solar professionals can assess the orientation of your home and the sun path throughout the day to maximize sunlight exposure. They can also use tools like a Solar Pathfinder to evaluate potential obstructions that can cast shadows.
What Warranties Should a Reputable Solar Panel Installer Offer on Their Work and Equipment?
You can receive a solar panel performance warranty, guaranteeing 80-90% production for 25 years. It can be combined with a 10-year solar panel product warranty and a 5-year inverter warranty. Moreover, you can be offered a workmanship warranty that typically lasts between 1 and 10 years.
What Are Some of the Common Challenges During Solar Panel Installation?
Firstly, your housetop may not be suitable for solar installation due to its material, age, or structure. The same goes for shaded property, as the efficiency of solar panels depends on the amount of direct sunlight. And harsh weather conditions can delay the installation process and hamper the performance of your solar panels.
What Steps Are Involved in Getting the Home Grid-Tied After Solar Installation?
Once the solar panels are installed, you need to install inverters converting the direct current (DC) produced by your solar panels into alternating current (AC) utilized in your household. Your local solar installers will then coordinate with your utility provider to connect the system to the local electricity network. After all inspections, your local utility must approve and turn the system on.
How Can I Calculate the Return on Investment for Installing Solar Panels?
To calculate the ROI, you need to consider initial installation cost, monthly energy savings, potential increase in your home value, and regular maintenance costs. Plus, pay heed to incentives like tax credits and rebates that can affect your expenses.
Find thoroughly assessed and
approved local professionals
for major home improvement tasks
Please enter a valid zip code