Top-Rated Siding Contractors Near Me
Please enter a valid zip code
MyHomeQuote puts you in touch with trusted siding contractors in your area. Complete our short questionnaire to get clear-cut siding quotes at no cost.
Locate Fast, Reliable & Affordable Siding Installation Near You With MyHomeQuote
If you struggle to find a qualified siding pro in your area, MyHomeQuote is the answer. With our handy contractor-matching service, you can request quotes from siding contractors near you to easily compare them and evaluate which company offers the best value for money. In addition, having access to the cost range of siding services in your area allows you to accurately calculate and plan your project budget. MyHomeQuote stands guard over your hiring process of siding companies from A to Z. We put a premium on your comfort, providing our comprehensive support every step of the way. Don't hesitate to leave your request with us and get 3 to 5 free verbal price quotes on the same day. Remember, we work on a free and non-binding basis. Act now to benefit from a hassle-free contractor selection process.
GET ACCURATE ESTIMATE
Including price quotations from local pros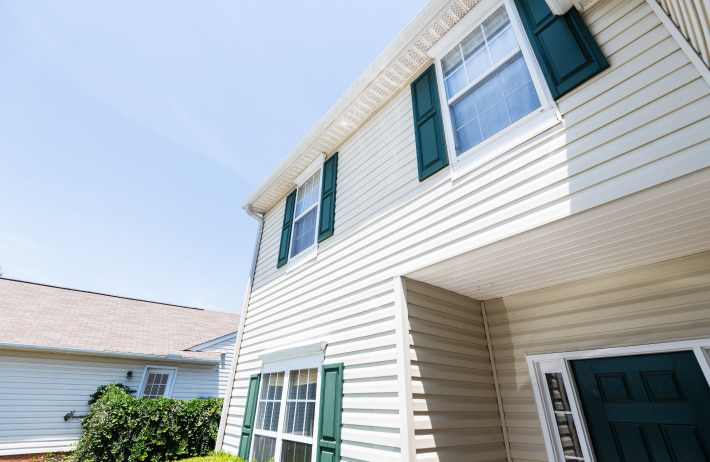 Streamline Your Siding Project With MyHomeQuote

Step 1
Locate Best Siding Pros
Fill out the request form on our website to discover seasoned siding contractors near you. Get FREE siding quotes now.

Step 2
Budget Siding Project
Take the guesswork out of budgeting your siding project by requesting accurate labor and material estimates from local contractors.

Step 3
Get Free Siding Quotes
Get custom siding estimates free of charge. Our quotes are non-binding, so you can simply get an update on local siding prices.
Elevate Your Curb Appeal: Professional Siding Installation

Access Local Siding Pros
Explore local siding professionals, evaluate their expertise, check reviews from former customers, and request personalized quotes
Compare Siding Quotes
Review proposals for your siding project, evaluate bids, and inspect contractor profiles and qualifications to make an informed decision

Hire Certified Contractors
Deal with siding experts who are highly rated in the local home services market and maintain an impeccable service record
12.000 +
homeowner requests processed daily
80.000 +
renovation projects performed annually
73%
homeowners get back to us for more quotes
3 out 5
contacts with contractors end up closing a deal
Here's what our clients say about their experience
siding
Thanks for such a great experience and your hard work!
The siding contractors company we hired through this website were kind and patient with us. They helped us select the color and type of siding best suited for our ranch home. The updated home's look turned out exactly as we wanted.
siding
High responsibility and consistency in communication
Our siding installation project went smoothly thanks to MyHomeQuote's dedication and the siding installers' team we worked with. They helped us feel comfortable during the process, and my wife and I can recommend this service to anyone who wants the job done right!
siding
Professional consultation and execution of work
I like how their service works - simple application, quick feedback, multiple price quotes to choose from, detailed consultations, and quality guarantees. My siding replacement project was accomplished in one business day.
siding
They made our house the way we had envisioned it
We used MyHomeQuote to order wooden siding installation for our single-story family house in Saginaw. Our experience turned out to be good as we got quality service, and our house now looks the way we'd envisioned it or even better.
siding
Easy-to-use service for contractors searching
Thanks to MyHomeQuote, we made the informed decision about hiring the siding installer in Bedford county. Simple website navigation and extensive support made the process quick and effective for us.
siding
I love my new siding
Many thanks to MyHomeQuote for their assistance in finding me the accredited siding contractor in my city. This service is a boon if you, just like me, want to replace your siding without caring much about organizational aspects.
What Services Do Our Proficient Siding Installers Provide?
Booking siding services through our free platform ensures your peace of mind as you deal with certified contractors with vast expertise and recognition in the local market. They boast close connections with trusted siding manufacturers, so you can expect them to acquire the best supplies for your home at a lucrative price. Most of our siding contractors have five or more years of hands-on expertise. During this time, they learned the intricacies of various siding materials and can now tackle even the most challenging siding tasks smoothly, ensuring your home's exterior remains in tip-top shape.
Here are the services you can expect to get by hiring siding contractors near you through our platform:
Siding Inspection
Our professionals conduct thorough siding inspections. They are trained to identify problems that may not be apparent to untrained eyes, preventing minor issues from turning into major ones. Don't wait for a problem to escalate. Hire vetted siding companies operating in your county with MyHomeQuote!
Siding Installation
Want to ensure your new siding complements your home and withstands the test of time? Consider hiring siding companies near you with MyHomeQuote. With their industry expertise, they can provide valuable advice on the most durable and visually pleasing siding options to match your style and property's environment. Plus, they have all the needed equipment for smooth and reliable siding installation.
Siding Replacement
Our proficient siding replacement experts are equipped to assist in both selecting and installing new siding that will not only boost your home's worth but also optimize its energy conservation. They provide comprehensive services, including removal of the old siding, preparation, repair of the area, and precision installation of new material. Complete our request form to get in touch with specialists in siding replacement near you.
Siding Repair
From minor cracks to significant damages, our reliable siding repair professionals can ensure your siding is back in peak condition swiftly and efficiently. Ensure your home's protection and appearance are never compromised by using our free contractor-matching platform to find the best siding contractors near you.
Siding Power Washing
Are you looking to remove stubborn dirt and grime from your siding? Book efficient siding power washing provided by our professionals. They know the proper techniques to ensure no damage to your siding. Connect with siding contractors providing power washing on MyHomeQuote to restore your home's sparkle without hassle.
Siding Retrofitting
Increase your home's insulation while saving on energy bills with siding retrofitting services provided by our qualified contractors. They know how to enhance the functionality of existing siding by adding insulation. Find and hire the local siding retrofitting professional on MyHomeQuote to increase your energy savings.
Siding Sealing
Protect your home's siding from harsh weather and prolong its lifespan with our siding sealing services. Trust MyHomeQuote's professionals to apply sealant correctly, ensuring your investment is well-protected. Don't delay! Find the local sealing pros today and extend the life of your siding.
Types of Materials Our Siding Contractors Cover
Using MyHomeQuote, you can locate contractors who specialize in installing various siding materials, including popular brick, vinyl, stucco, composite wood, natural stone, and fiber cement. Our pros stay up-to-date on exterior renovation trends, understanding the benefits and drawbacks of each material option. They are committed to assisting you in selecting the ideal material for your home, considering factors like local availability, fire resistance, durability, insulation, moisture control, and environmental impact.
Here is a list of materials that our siding contractors are proficient in working with:
Brick Siding. The siding option is renowned for its classic beauty and durability, offering a timeless appeal. It boasts natural resistance to fire, termites and sound transmission, making it a robust and safe choice. If you're looking to hire a proven brick-siding installer near you, leave your request with us and get up to 5 quotes to compare.
Vinyl Siding. This is a well-liked siding material known for its affordability and low maintenance. It comes in various colors and styles, providing versatile aesthetic options, and does not require painting or staining. You won't have trouble locating a vinyl siding pro in your area, as almost 100% of contractors are skilled in working with this material. Nevertheless, a pre-screened installer is quicker to find with MyHomeQuote.
Stucco Siding. Made from cement, sand, lime, and water, stucco forms a rock-solid, durable, and weather-resistant exterior that can last for years. It's not only resistant to fire but can also be painted in any color to match your exterior décor. Discovering a siding installation company experienced in mounting stucco is quicker with MyHomeQuote. Leave your request with us and try it by yourself.
Composite Wood. This siding material offers the visual appeal of natural wood without the high maintenance. Made from a blend of wood by-products and a resin binder, it's sturdy yet very versatile in style and can even mimic the look of other materials like stone or brick. Here at MyHomeQuote, we have professionals who are best at installing and replacing composite wood siding. Leave your request to check their availability and rates.
Natural Stone. Siding made of natural stone delivers a high-end, elegant look along with immense durability. While it's pricier compared to other materials, its longevity, low maintenance, and resistance to weather and fire can make it a worthy investment. Seek to add a truly classic style to your home? Complete your request with us and get quotes from local siding contractors who work with this material.
Fiber Cement. This siding option is a blend of cellulose fibers, sand, and cement, offering sustainability and resilience against fire, termites, and rot. Fiber cement can mimic the look of various forms of masonry and wood, allowing design flexibility alongside durability. Seek to get a robust siding material at a favorable price? Fiber cement is worth your investment! Here at MyHomeQuote, we will assist you with finding fiber cement installation services in your region.
Whatever siding material you are looking to install, MyHomeQuote is here to link you with specialists proven to install it. Our pros not only help install the siding but also provide valuable insights on what works best for your home's specific needs. Opting for professional service guarantees the proper installation, enhanced durability, and an overall seamless look of your home siding.
FAQ
What Are the Key Considerations When Hiring a Siding Company?
When hiring a siding pro, the key considerations should be their experience and the quality of their previous work. It is essential to ask for references or view previous projects they have completed. Additionally, they should be licensed and insured to protect both parties from potential accidents or damage. You should also get a detailed and transparent service quote to ensure no unexpected costs.
How Long Does the Typical Siding Replacing Project Take?
The time needed for a siding replacement can greatly vary based on the size and structural complexity of the building, but generally, it can take anywhere from 1 to 2 weeks. Weather conditions and unexpected repairs can also affect the project timeline.
What Is the Most Durable Siding Available?
Fiber cement siding is often considered the most durable among the various types of siding available. This material is resistant to many common hazards, including fire, wind, termites, and rot.
Can My Home's Siding be Replaced in Sections, or Does the Entire Exterior Need to be Redone?
The home's siding can be replaced in sections. This is often done if only certain areas are damaged or void of aesthetic appeal. However, it's important to note that matching the new siding with the old might be challenging, especially if the existing siding has faded or is no longer being manufactured.
What Are the Benefits of Hiring a Siding Contractor vs. a DIY Approach?
A reliable siding contractor brings knowledge and expertise to ensure a high quality and efficient job. They can help choose the correct materials to deal with unexpected problems. A DIY could save short-term money, but mistakes may lead to higher long-term costs.
How Does Climate Affect the Choice of Siding for My Home?
Climate plays a significant role in choosing your home's siding type. Rot-resistant materials like fiber cement or vinyl are preferable in areas prone to high humidity or rain. For places with extreme temperature shifts, durable and insulative siding, such as vinyl or wood, can help maintain a steady indoor temperature.
Does Siding Replacement Increase the Value of My Home?
Siding updates can significantly increase the value of your home. Aside from giving your home a fresh, updated appearance, new siding also adds to the home's structural integrity and functionality by improving insulation and weather resistance. Accordingly, potential buyers often view new siding as a major plus, making investing in siding remodeling a smart choice from a resale standpoint.
What Preparations Are Necessary Before Beginning a Siding Installation Project?
You need to prepare your home and its surrounding area for the work ahead. Any objects hanging on the walls inside the home should be removed to prevent them from falling due to vibrations from the work. Around the house, move any furniture or decorations away from the walls and trim or tie back any shrubs so the contractors can move freely. Also, secure your pets and discuss with neighbors potential noise.
How Should I Maintain My New Siding After Replacement?
Maintenance of new siding depends on the type of material used. General maintenance includes regular cleaning to remove dirt or mildew, which can be done with a power washer or a soft brush with mild detergent. Wood siding may need to be repainted or re-stained every few years. Periodically check your siding for any signs of damage, such as cracks or rot - catching issues early can prevent more extensive damage in the future.
How Do I Choose the Right Siding Company for My Specific Needs?
To choose the right siding contractor, check their customer reviews, experience, and licensing on MyHomeQuote. With us, you can request references and quotes from multiple companies. Ensure they specialize in the type of siding material you're considering for your home. Complete a short request form on our website to acquire proven professionals skilled in siding installation near you.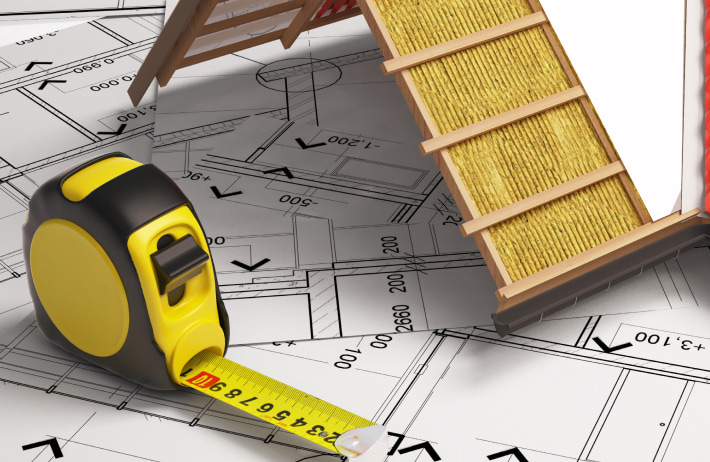 Find thoroughly assessed and
approved local professionals
for major home improvement tasks
Please enter a valid zip code