Compare Quotes From Local Kitchen Contractors
Please enter a valid zip code
MyHomeQuote puts you in touch with trusted kitchen contractors in your area. Complete our short questionnaire to get clear-cut kitchen quotes at no cost.
Locate Expert Kitchen Remodel Contractors Near You with MyHomeQuot
If your kitchen design feels stuck in a bygone era or no longer meets your space and storage needs, it is time to consider a major renovation. An updated kitchen can be customized to breathe new life into the space and enhance functionality based on your specific requirements and cooking habits. Here at MyHomeQuote, you can discover top-rated local kitchen remodeling companies whose expertise and qualifications are backed by valid certifications. Our crews provide a complete set of renovation services, from design consultation to installing fixtures, countertops, and cabinets. That is why, whatever the size and aim of your project, MyHomeQuote's kitchen remodelers have got you covered. Fill out the request form below, and let us take care of your makeover needs.
GET ACCURATE ESTIMATE
Including price quotations from local pros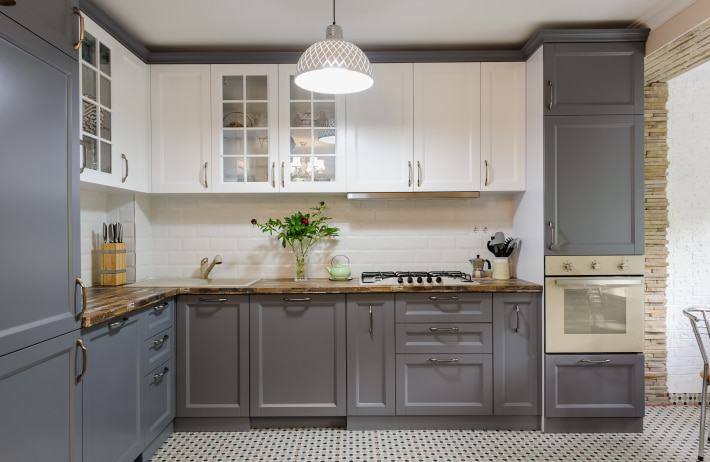 Streamline Your Kitchen Renovation Project With MyHomeQuote

Step 1
Locate Pros Near You
Request kitchen remodeling quotes from vetted experts in your area using our free platform.

Step 2
Define Makeover Budget
Set the kitchen renovation budget based on the up-to-date estimates of kitchen contractors near you.

Step 3
Get Free Kitchen Quotes
Get 4 bespoke estimates from top-ranked kitchen pros in your county. Request a quote now, and let's begin!
Rely on Our Expert and Efficient Kitchen Repair Services to Revitalize Your Space

Detect Best Kitchen Pros
Discover competent kitchen remodelers near you to bring lasting transformations to the central space of your home. Our service makes it easy for you to connect with experienced professionals who can deliver impressive, tailor-made solutions to suit your unique vision.

Get Kitchen Update Estimates
Embark on your kitchen remodeling journey with confidence by comparing personalized quotes from reputable professionals. The platform offers you the convenience of receiving multiple estimates tailored to your specific needs, allowing you to make an informed choice.

Book Kitchen Renovation Services
Transform your kitchen into the space you've always desired by booking the top-rated renovation services in your area. Our vetted kitchen contractors will ensure impeccable quality and convenience while adhering to your timeline and budget.
12.000 +
homeowner requests processed daily
80.000 +
renovation projects performed annually
73%
homeowners get back to us for more quotes
3 out 5
contacts with contractors end up closing a deal
Here's what clients who found local kitchen remodelers through MyHomeQuote say
kitchen
They are HELPFUL but too much ANNOYING
You can expect they will find you the kitchen remodelers in your area and get the job done in time. Nevertheless, you will undoubtedly get pounded with multiple calls from contractors and representatives.
kitchen
Knowledgable staff
Both the MyHomeQuote managers and kitchen remodelers were patient and extremely helpful in responding to my questions.
kitchen
I am happy with this service
They were prompt in getting me quotes from local kitchen remodelers.
kitchen
I appreciate the bids you sent
Recently moved to Phoenix, I did not know where to find kitchen cabinet installers. MyHomeQuote provided me with ratings and quotes of potential installers. It helped me a lot.
kitchen
I finally have a kitchen I've always dreamt of
Want to find a highly skilled contractor who will bring your idea of the ideal kitchen to life? Go to MyHomeQuote. They have an extended contractors network, allowing you to compare quotes of different pros in your area.
kitchen
I recommend this service unconditionally
It took me 10 minutes or so to find a kitchen contractor in Springfield. That's amazing how fast this service works.
What Benefits Can You Reap by Hiring Our Kitchen Remodeling Companies?
If you've ever hired a contractor to do home improvement work, you should know that they are not made the same. They differ in skills, expertise, and work ethics, resulting in the price range of their services and varying approaches to completing the tasks. That is why, before hiring a kitchen remodeling contractor, you should set your priorities and estimate the budget you can afford to spend on updating your space.
When searching for a suitable remodeling crew with MyHomeQuote, you may narrow the search by setting your requirements and sharing the essential details about your project. When it comes to the matching process, we set sights on precision, linking you to the pros who fit the bill. See below to discover the main advantages you may revel in by hiring kitchen contractors near you via MyHomeQuote:
Access to a Wide Range of Services
MyHomeQuote offers access to a variety of home improvement services, including kitchen remodeling. Whether you need a simple space facelift or a full-scale renovation by amending the floor plan, you can find a kitchen contractor specializing in the exact service you need. We cover multiple locations around the country, ensuring our clients can access quality kitchen remodeling near them wherever they live.
Extensive Network of Professionals
Here at MyHomeQuote, we boast a vast network of contractors that ensures wide-ranging choices for homeowners. The abundance of choices we offer lets you select a kitchen contractor who matches your project needs, budget, and style preferences, increasing the likelihood of satisfying results. With us, you have the power to choose from various professionals with diversified skills and experiences that ensure a smooth and successful project completion.
Stringent Contractor Screening Processes
A rigorous screening process is in place to guarantee contractors' quality on MyHomeQuote. We check our kitchen remodel contractors' qualifications, licenses, and references, ensuring that you're hiring someone competent and reliable. This meticulous vetting process helps in maintaining high service standards.
Quality Control Mechanisms
At MyHomeQuote, every contractor's work undergoes quality control checks, ensuring standards are maintained across all projects. This serves to provide consistent and satisfying results for homeowners. Continuous monitoring allows improvements and instant rectifications, thus enhancing overall service quality.
Customizable Project Preferences
Understanding that every home improvement task is unique, we allow you to customize your project preferences. Whether it's your budget, design style, or timeline, you can edit and update your preferences to find the best contractor match. This ensures that your kitchen remodeling company aligns with your needs and preferences, leading to a more satisfactory outcome.
Detailed Cost Breakdowns
One of the standout benefits of MyHomeQuote is the provision of detailed cost breakdowns. This transparency allows homeowners to understand where their money is going, helps in budget planning, and ensures there are no hidden costs. Knowing the breakdown also aids in negotiating the project cost if needed.
Professional Contractors Matching
MyHomeQuote's algorithm matches homeowners with qualified kitchen remodel contractors near them based on their project's specifications, needs, and the contractor's skill requirements. This intelligent matching method increases the chance of project success and customer satisfaction, saving you time and effort of sieving through countless options.
Simple Price Quotes Comparison
We update our algorithms on a regular basis to simplify the process of comparing price quotes from different contractors. This helps homeowners make informed decisions based on their budget and the value proposition of kitchen contractors.
Easy Scheduling and Payments
With MyHomeQuote, scheduling appointments and making payments is straightforward and convenient, offering homeowners a hassle-free experience.
Transparent Customer Reviews
Our platform features transparent reviews from previous customers of the selected kitchen renovation contractors, providing homeowners with insights into their work ethics, quality, and professionalism.
Insightful Homeowner Advice
MyHomeQuote offers access to in-depth articles and cost guides for homeowners planning to improve their kitchen or dining space. The given information helps homeowners make informed decisions and get the best out of their renovation projects.
Support from Dedicated Professionals
MyHomeQuote's support team is always ready to assist homeowners throughout the process, from selecting a kitchen contractor to post-renovation care. This assures that professional help is available whenever required.
Hiring a Kitchen Remodeling Contractor with MyHomeQuote vs. By Your Efforts
Hiring an individual kitchen remodeler or a company on your own can be quite challenging. Firstly, you need to shoulder the responsibility of vetting them, checking their credentials, and confirming their experience and reliability, which can be time-consuming and tiresome. You might lack the knowledge and tools to verify their claims accurately. Negotiating pricing, comparing estimates, and establishing a legally sound contract can be complex without proper guidance. Post-hiring, project management, and ensuring quality work falls upon you, with little recourse in case of disputes or unsatisfactory results.
On the contrary, booking kitchen renovation near you through MyHomeQuote streamlines and simplifies the process. Our pre-screened network of qualified contractors saves you the time and effort of background checks. Their comprehensive review system lets you make an informed choice based on other homeowners' experiences. Estimating costs is also a breeze with our clear breakdowns and competitive comparisons. Lastly, our customer support ensures a smooth process from locating a remodeler to executing a project, giving overall peace of mind for your kitchen remodeling project.
FAQ
How Can I Find Reliable Kitchen Remodelers Near Me?
Searching for kitchen pros in your area can be challenging, given the vast number of options available. However, using an efficient and free contractor-matching platform like MyHomeQuote could significantly simplify this process. With our intuitive setting and smart selection function, we eliminate the time-consuming task of manual shortlisting and offer you the best kitchen contractors in your area. What's more, you have the added assurance that these professionals have been thoroughly vetted. They are certified and bring years of valuable experience to ensure the successful completion of your kitchen remodeling project.
What are Some Cost-Effective Ideas for a Kitchen Makeover?
Cost-effective kitchen renovation ideas include painting the walls or cabinets for an instant refresh. Update hardware like knobs and pulls to modernize the look. Install a new backsplash for aesthetic appeal. A hanging pot rack or wall-mounted storage can add functionality without major renovations. Lastly, investing in energy-efficient appliances could lead to long-term cost savings. Always plan and budget before starting to avoid overspending.
How Do Kitchen Remodeling Contractors Calculate Their Fees?
Kitchen companies usually calculate their fees based on the project scope, labor costs, and cost of materials. This may include costs for design, construction, and even cleanup after completion. Some may charge a flat fee, while others may charge on an hourly basis or as a percentage of the total project cost.
What Permits Do I Need to Remodel a Kitchen?
You'll typically need building permits for structural changes, plumbing permits for moving or adding pipes, and electrical permits for installing new outlets or lighting fixtures. Check with your local government for specific requirements.
Can I Remodel My Kitchen in Stages, or Should It All be Done at Once?
Depending on your budget and needs, you can remodel your kitchen in stages. This method can make the project more manageable and less disruptive. However, doing it all at once can ensure design consistency and save time.
What Are the Most Common Pitfalls in the Kitchen Remodeling Process?
Some of the most common pitfalls in the kitchen remodeling process include not budgeting adequately for unexpected costs, underestimating the time needed, and making changes mid-process. Other mistakes include not considering enough storage space, inadequate planning for the kitchen layout, and the triad of the sink, stove, and refrigerator. Overlooking ventilation and lighting is also a common error.
How Crucial is It to Have a Finalized Design Before Beginning the Remodeling Process?
Having a finalized design before beginning the remodeling process is of paramount importance. It reduces the likelihood of costly changes midway and helps you stay on budget. It aids in getting accurate quotes from contractors and ensures everyone understands the expected outcome.
How Can I Make My Kitchen More Ergonomic?
Making updates for enhancing kitchen ergonomics involves considering your movements and making sure everything is within easy reach. Use the 'work triangle' concept: the sink, stove, and fridge placement for efficient workflow. Adjustable-height counters, easy-grip handles, pull-out shelves, and drawers can also improve accessibility and reduce strain.
Can I Live in My House During the Kitchen Remodeling Process?
You can live in your house during the kitchen remodeling process. However, it may cause inconvenience due to mess, noise, and the lack of a fully functional kitchen. It's essential to plan for these disruptions.
What are the Upcoming Trends in Kitchen Design?
Some of the upcoming trends in kitchen design involve incorporating more natural elements for an eco-friendly, warm feel. Dark cabinetry is on the rise, as well as modernized traditional styles for a bit of charm and nostalgia. Personalization and tech integration are also trending with custom storage and smart appliances that further enhance cooking and entertainment experiences within the kitchen. Open shelving and minimalist designs are also gaining popularity.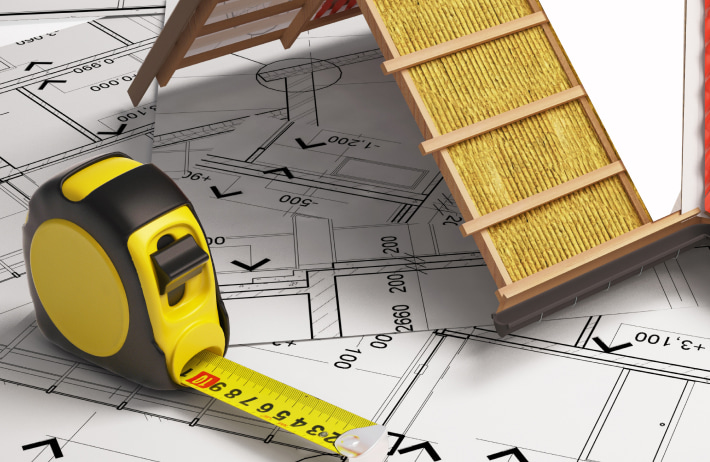 Find thoroughly assessed and
approved local professionals
for major home improvement tasks
Please enter a valid zip code