Accredited Flooring Contractors Near Me
Please enter a valid zip code
MyHomeQuote puts you in touch with trusted flooring contractors in your area. Complete our short questionnaire to get clear-cut flooring quotes at no cost.
Streamline Your Flooring Installation Project by Hiring Vetted Flooring Contractors with MyHomeQuote
Hiring qualified flooring pros helps to avoid costly mistakes or damage to the flooring material. Being experts in different materials, flooring installation professionals can pick the most suitable option for your project. However, finding them might be a hard nut to crack unless you have a user-friendly contractor-matching service like MyHomeQuote at hand. With us, you skip the stage of analyzing the local market as we connect you with the available flooring contractors right off the bat. Depending on your location and request, you get 3-5 personalized price quotes. Once you compare them, you can make a truly informed decision about a flooring company to hire. As our pros are pre-screened, you can ensure the work will be done professionally, meeting deadlines and delivering quality results.
GET ACCURATE ESTIMATE
Including price quotations from local pros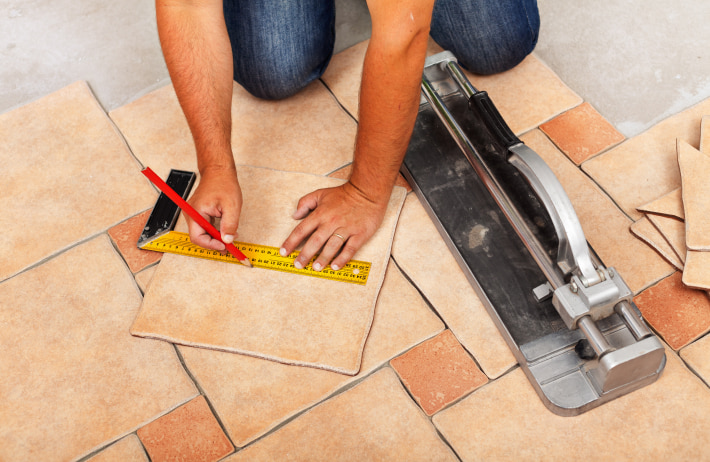 Streamline Your Flooring Project With MyHomeQuote

Step 1
Reveal Top Flooring Pros
Upgrade your home's interior with flooring contractors near you whose expertise is backed by a track record and certification.

Step 2
Estimate Your Project
Determine the cost of your flooring project down to cents by getting accurate quotes from vetted contractors near you.

Step 3
Get Free Flooring Quotes
Specify your location, work area, and preferable material, and receive FREE, no-obligation flooring quotes from nearby pros.
Hire Reputable Flooring Installers to Revamp Your Living Space

Locate Top Flooring Pros
Navigate the local flooring contractors market from the comfort of your home. Locate verified pros and request their actual rates for your project in real-time.

Compare Flooring Quotes
Request personalized flooring quotes from contractors who best match your professional requirements. Compare them to achieve the best results.

Hire Best Flooring Pros
Hire a flooring expert who meets your expertise and budget requirements to nail the perfect flooring plan for your home. With us, you can find the most lucrative rate.
12.000 +
homeowner requests processed daily
80.000 +
renovation projects performed annually
73%
homeowners get back to us for more quotes
3 out 5
contacts with contractors end up closing a deal
Here's what our clients say about their experience
flooring
I'm happy with the way the installers did their job
I've recently used this service for searching for flooring installers in Syracuse. The crew I hired through MyHomeQuote did a quality job for a reasonable price. And I'm happy with the result.
flooring
Smooth hardwood flooring installation
Regards to the boys from Fort Worth who replaced the floors in my kitchen. Well done! Thanks to MyHomeQuote for pairing us.
flooring
MyHomeQuote customer service is very helpful
I did not expect that finding flooring contractors could be that simple. I can recommend this service to everyone for any home remodeling.
flooring
Helpful service for homeowners
This new helpful service saves time on scrutinizing profiles of local flooring installers. Will use it again for other remodeling tasks.
flooring
My new vinyl floor looks great
Thanks to this online service, I've reached out to an accredited flooring pros crew in Minneapolis to fit vinyl flooring in my house.
flooring
I'm very pleased with MyHomeQuote's service
The easy-to-use contractor-matching service I always refer to compare home improvement quotes. No annoying ads. Quick results. Free and non-binding quotes.
What Range of Services Do Our Flooring Contractors Offer?
Here at MyHomeQuote, we cooperate with more than two thousand flooring professionals all over the country. They specialize in various flooring materials for residential and commercial spaces and have varying degrees of experience in installing and repairing floor coverings. Additionally, they offer professional advice on the best flooring solutions for their clients, ensuring a perfect fit every time. We take pride in matching you with proven flooring contractors who deliver quality work, bringing your vision to life with unrivaled precision and craftsmanship.
Let us take a closer look at the flooring services you can book through MyHomeQuote:
Flooring Installation
Our flooring experts boast years of experience installing different flooring types and materials. They not only ensure a high-quality finish but also help you extend the life and performance of the installed flooring. Their job usually involves removing the existing flooring and prepping the surface for installation, which covers cleaning, leveling, and repairing any subfloor damage. Once the surface is ready, they measure, cut, and install the previously selected flooring. Depending on the type and material of the coverage, our floor installers glue, nail, or click it into place. Final touches often involve sealing, grouting, or adding molding and transitions.
Flooring Repair
Our flooring experts offer a range of solutions to handle different damages that happen to the floors due to their wear and tear, moisture, or specific incidents, resulting in scratches or dents. They have an in-depth understanding of different flooring types and the techniques required for repairing them. With an emphasis on quality and a keen eye for detail, our flooring installation and repair pros aim to restore the look and extend the lifespan of your floors. The provided repair service usually involves fixing any damages to your current floors, like replacing warped or water-damaged boards, repairing cracks and dents, removing stains, or even replacing certain floor sections.
Flooring Refinish
Our flooring companies stand out with their commitment to excellence and extensive expertise in refinishing different flooring materials. They are thorough in their job, ensuring that every step of the refinishing process is meticulously carried out, from initial sanding to final sealing. They use different restoration approaches depending on the material they work with. For hardwood flooring, this usually involves sanding down the surface to remove the old finish, deep stains, or scratches. Then, a new stain color is applied, followed by a clear protective finish to enhance the wood's natural grain. For other types of flooring like tile or stone, the process might include deep cleaning, buffing out scratches, polishing to restore shine, or resealing to provide a protective layer.
Which Types of Flooring Materials are Covered by Our Contractors' Services?
We select our flooring pros from the point of their proficiency and multi-tasking to ensure you will be able to find the right professional for your flooring project. They are skilled in working with traditional hardwood, sleek laminate, durable tile, luxurious stone, as well as soft carpet flooring. This wide-ranging expertise allows them to install, repair, or refinish these types of floors, knowing the unique qualities and care each material requires. Whatever the type and extent of your project, our contractors have the skills needed to ensure a top-quality finish. They can guide you on the best choices for your home or property, ensuring a perfect match for your style and practical needs.
Here are the flooring materials that fall within the purview of our flooring installers near you:
Hardwood
Our network has certified hardwood flooring specialists whose expertise encompasses installing, repairing, and refinishing hardwood floors of different types and sturdiness. They understand the unique properties of hardwood and how to work with it to enhance its natural beauty. Whether it's restoring an old hardwood floor to its former glory or installing a new one, they can ensure a high-quality finish that will last for years.
Wood
Wooden flooring is a broad category that includes engineered wood, solid wood, and even exotic wood varieties. Our flooring installers are highly knowledgeable and experienced in handling all types of wood floors. They regularly improve their skills, gaining certificates from leading market manufacturers. With their mastery in installation, repair, and finishing, they can bring out the best in your wood floors, highlighting the natural grain and enhancing the warmth and charm of your space.
Linoleum
Are you looking for flooring companies near you who are adept at working with linoleum? We may cover your request as our network counts hundreds of linoleum installers nationwide. They are certified in the latest linoleum installation and repair strategies, ensuring that flooring is laid perfectly to provide long-lasting results.
Laminate
Not every flooring contractor is skilled in working with laminate floors as this material is less used in contemporary homes. Nevertheless, we have installers who are experienced in the specialized task of installing and maintaining laminate floors. Their certification in laminate flooring underscores their expertise and ensures smooth installation. Don't settle for less. Leave your request with MyHomeQuote and get free quotes from laminate floor installers near you.
Carpet
Our flooring contractors are well-versed in every aspect of the carpet flooring installation process, from selecting the best material and pile to cutting it, taking into account patterns that need to align. They pay special attention to preparing the subfloors and securing the seams, ensuring the longevity of the newly installed coverage. Carpet installation requires special tools and expertise to ensure a smooth process, often making it a task best left to professionals.
Tile
Tile flooring is another area where our contractors excel. They are certified in the intricate techniques required for tile laying, grouting, cleaning, and repair. Whether ceramic, porcelain, or natural stone, they deliver precision and craftsmanship in every project. Their dedication to detail ensures that each tile is precisely cut, properly aligned, and meticulously laid for a perfect finish.
FAQ
How Does the Installation Process for Hardwood Flooring Differ From That of Laminate Flooring?
Hardwood flooring installation involves nailing or gluing down planks, then sanding and finishing. It's labor-intensive and time-consuming. On the other hand, laminate flooring uses a floating method where planks interlock over an underlayment without using glue or nails, much easier and quicker to install. Also, laminate comes prefinished, eliminating the need for sanding or finishing.
How Long Does Installing New Flooring in a Standard-Sized Living Room Typically Take?
The duration of the installation can depend on the type of flooring and the expertise of the installers. However, a new flooring installation in a standard-sized living room can take between 1 and 3 days.
Can New Flooring be Installed Directly Over Existing Surfaces, or Must Previous Flooring be Removed First?
In some cases, you can install new flooring over the existing surface, especially if it's flat and sturdy, like with laminate or vinyl flooring. However, surfaces like carpets or tiles with extensive damage must be removed before proceeding.
How Can I Ensure the Longevity of My Newly Installed Flooring?
Regular maintenance is a key to long-lasting floors. This includes cleaning the floor with a suitable detergent, immediate spills clean up, and using protective pads under heavy furniture. Equally important is maintaining a stable indoor climate, as extreme humidity and temperature changes can affect flooring.
What Steps Should Be Taken to Locate a Flooring Company Near You?
You can go a traditional way by googling local flooring professionals and contacting them with estimation requests. However, we have a better option for you. Complete the request form on MyHomeQuote and get personalized price quotes from verified flooring contractors near you.
Is it Possible to Replace Only a Portion of the Flooring Without Replacing the Entire Floor?
In some cases, replacing a portion of the flooring without doing the entire floor is not only possible but advisable. This is typically done when there is damage or wear in a specific area. However, it is important to have the replacement materials match the existing flooring for a seamless and professional finish.
Are There Any Special Considerations to Keep in Mind When Installing Flooring in High-Moisture Areas Such as Bathrooms or Kitchens?
Flooring companies with a long history in the market say that ceramic and porcelain tiles are best to withstand exposure to water without warping or rotting. Plus, they recommend using a moisture barrier and waterproof sealants for better water repelling.
What Steps Should Be Taken to Prepare the Subfloor Before Installing New Flooring?
Before installing new flooring, contractors clean and repair the subfloor, removing any dust and debris, repairing holes, and leveling uneven areas. Once they ensure the subfloor is even, they install a new material over it. If installed over a concrete subfloor, it might also need to be sealed, or a moisture barrier may need to be installed.
Are There Any Health Considerations Associated With Certain Flooring Materials, Such as Allergies or Off-Gassing?
Some flooring materials can cause health concerns. For instance, certain carpets may trap allergens, while others may off-gas volatile organic compounds (VOCs). Some vinyl and laminate flooring may also have VOCs. It's essential to choose low-VOC or VOC-free products, especially if you're sensitive to certain chemicals or have allergies.
Can Flooring be Installed Over Radiant Heating Systems?
Certain types of flooring, like engineered wood, laminate, vinyl, and tile, can be installed over radiant heating systems. These materials can handle the heat without warping or cracking. However, it's critical to check the flooring manufacturer's guidelines, as some materials may not be compatible with radiant heat.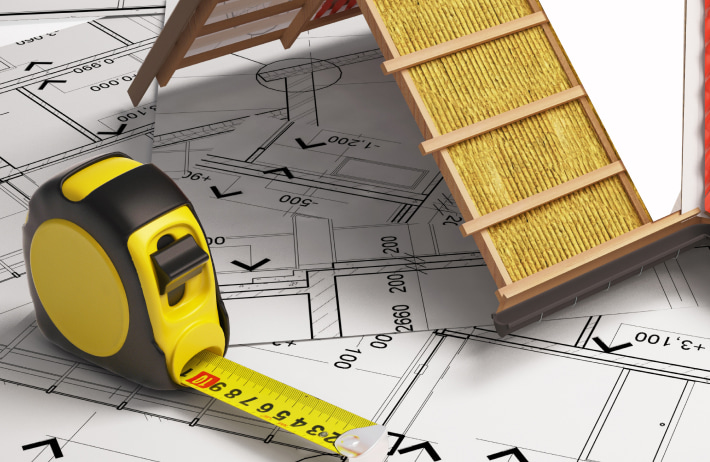 Find thoroughly assessed and
approved local professionals
for major home improvement tasks
Please enter a valid zip code